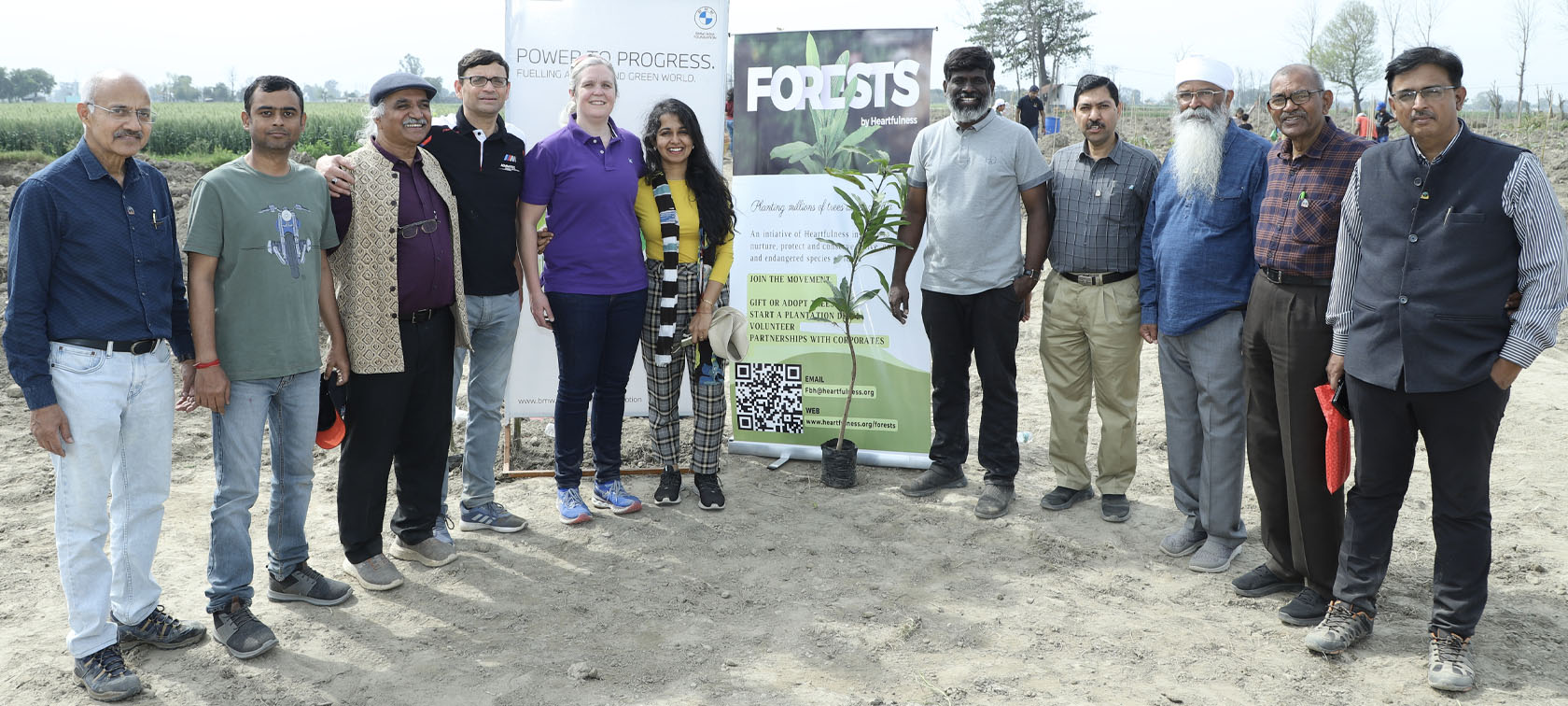 BMW India Foundation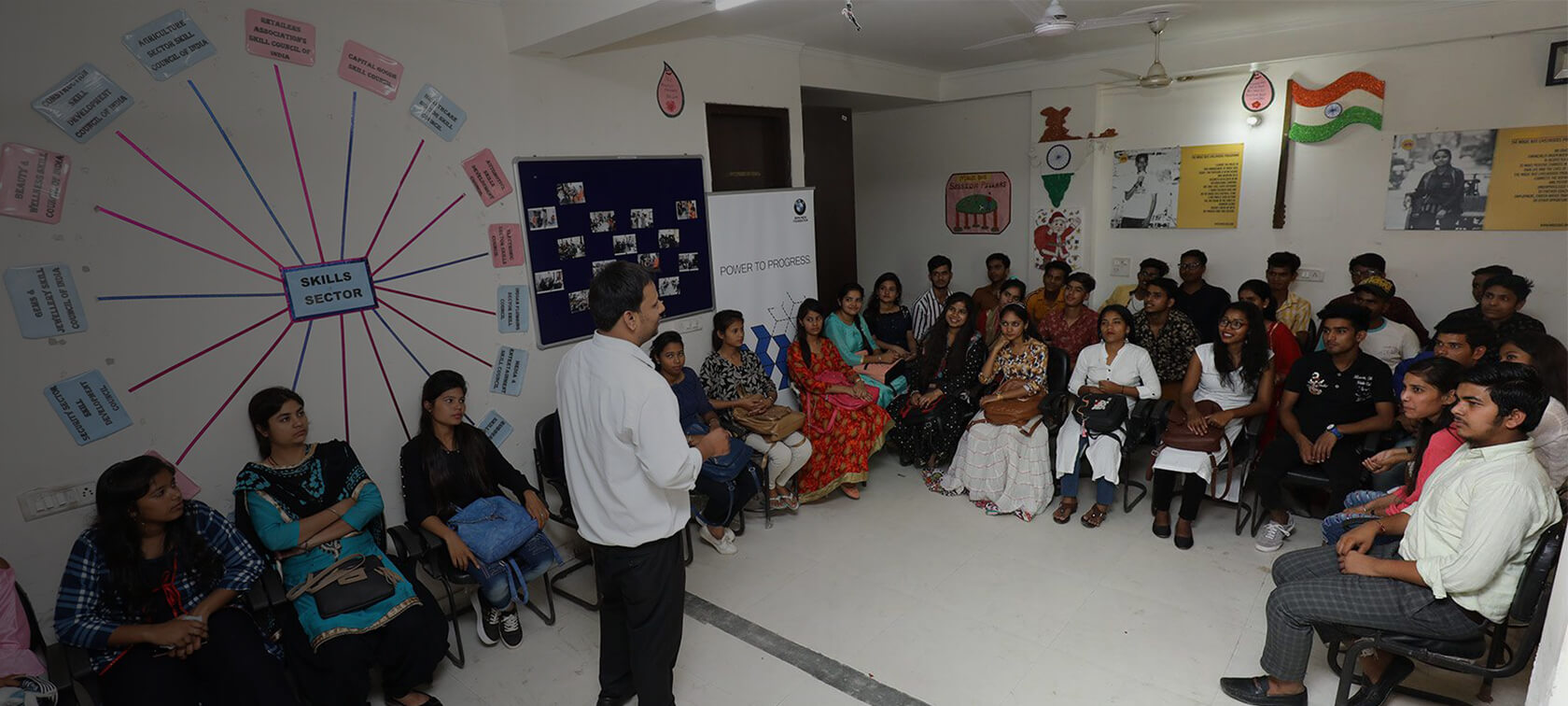 BMW India Foundation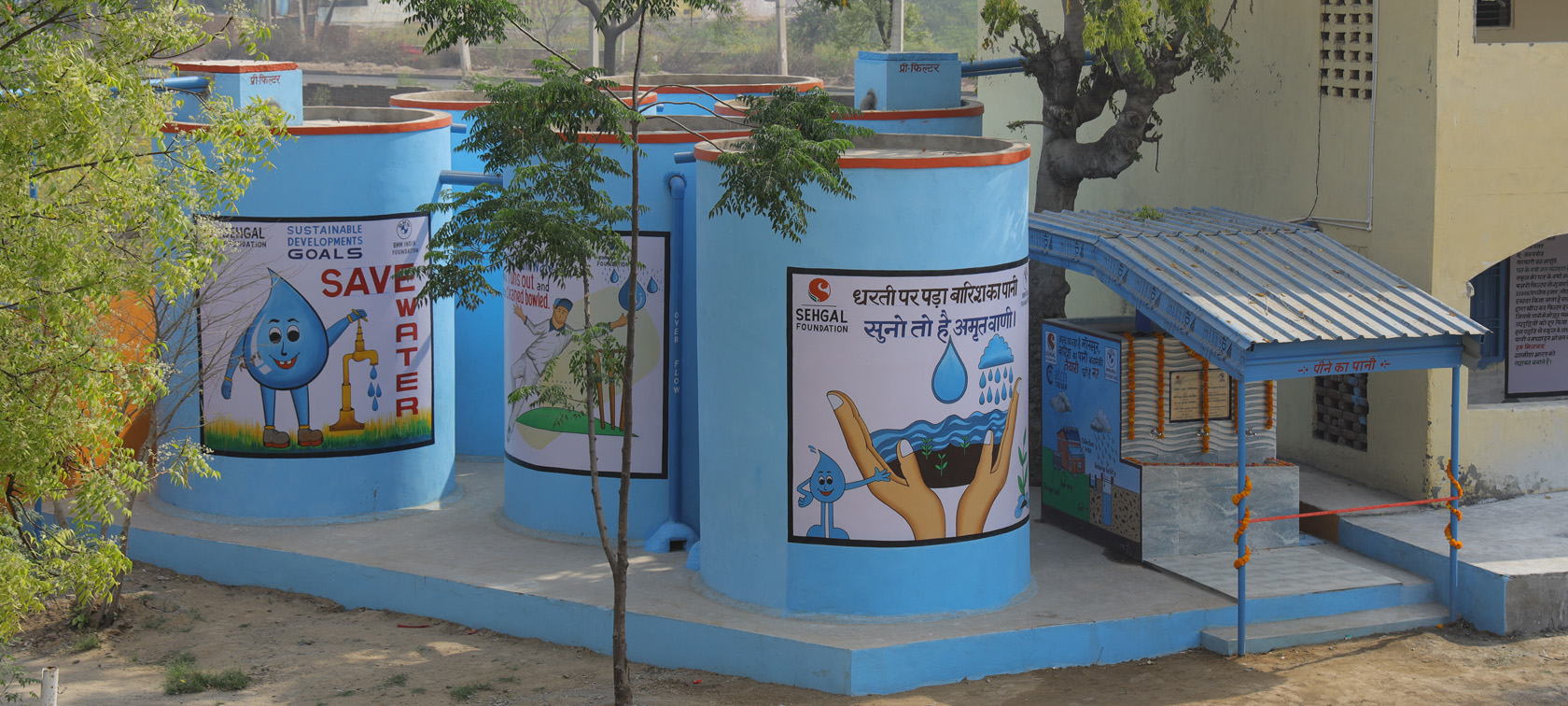 BMW India Foundation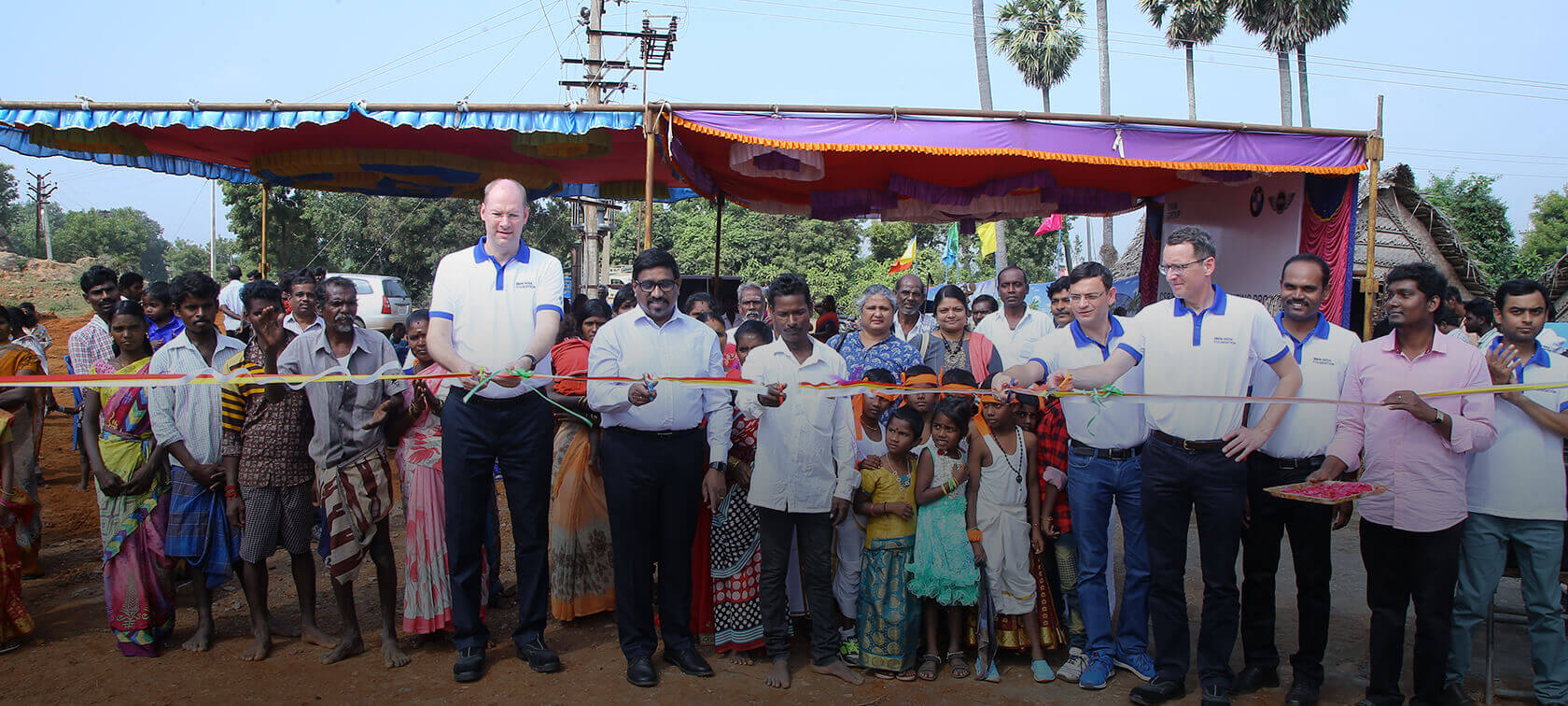 BMW India Foundation
The success of the BMW Group has always been based on long-term thinking and responsible action. We are committed to ecological and social sustainability throughout the value chain.
Corporate Citizenship forms an integral part of the Group's vision. It is not only an indispensable part of our culture and rich heritage but also defines ourselves as a company. The broad focus areas of our Corporate Social Responsibility (CSR) include intercultural innovation, social inclusion, responsible use of resources, skill development, and road safety.
The BMW India Foundation has been set up with the objective of driving the social agenda of BMW Group India. The Foundation offers a common platform to implement various CSR programs on behalf of Group entities in India. It has successfully carried forward the long term engagements of BMW Group entities in India, and also constructively engage with diverse stakeholders to scale up impact and achieve the intended social objectives for the benefit of all.
Through BMW India Foundation, we remain committed to "Make India" in addition to "Make in India".


The BMW India Foundation was formed in 2018 to consolidate the CSR projects of BMW Group India's associated companies as well as drive forward and deeper the agenda of CSR on behalf of the BMW Group entities in India. The BMW India Foundation has been set up with the objective of implementing Corporate Social Responsibility (CSR) programs on behalf of BMW Group Entities in India - National Sales Company (NSC); Financial Services and Leasing.
The Foundation will continue to carry forward the existing engagements already undertaken by the BMW Group India entities and will endeavour to significantly scale them up, to achieve the intended benefits. The Foundation will aim to drive the corporate citizenship agenda forward through long term commitment for the projects and deeper association with the implementation partners for more positive impact.
BMW INDIA FOUNDATION - VISION AND MISSION.
BMW India Foundation is committed to enhancing the lives of people in India through innovative and sustainable solutions to pressing social issues, thus, creating a better future.

Read more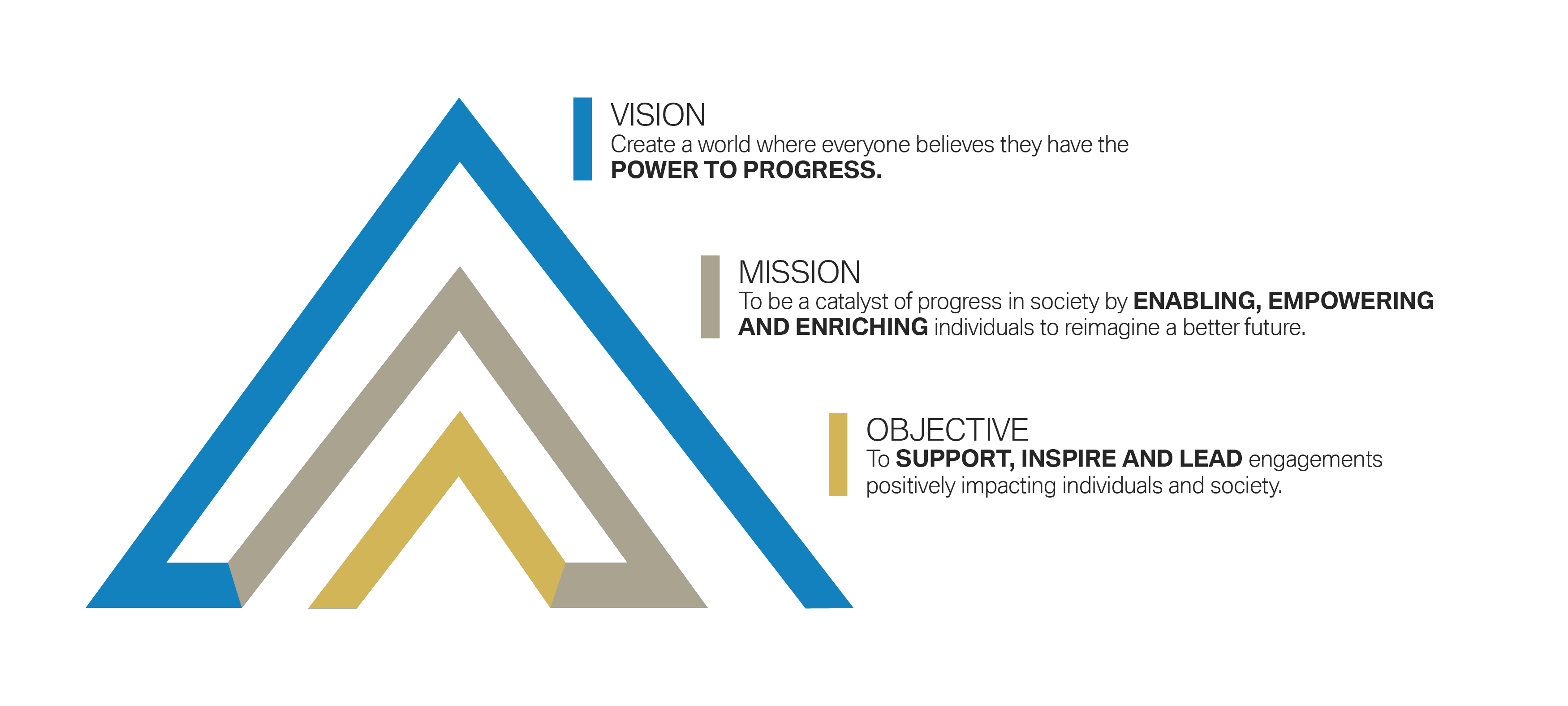 DRIVING CHANGE, EVERYDAY.
The BMW India Foundation helps fight COVID-19.
BMW Group India has compassionately pledged a sum of ₹8 crore in the battle against the COVID-19 pandemic. It pledged to participate in the creation of isolation wards, augment critical care equipment, infrastructure & services, and provide personal protection equipment (PPE) for medical staff and frontline COVID-19 warriors in Delhi NCR and Chennai, along with provision of meals for migrant workers in despair. Realizing the pledge, BMW India Foundation has undertaken a series of benevolent initiatives aimed at addressing and resolving community-centric challenges during the pandemic, one after the other, as each wave unfolded. Employees of BMW Group India, BMW Group Plant Chennai and BMW India Financial Services have also come together and contributed voluntarily towards this noble cause.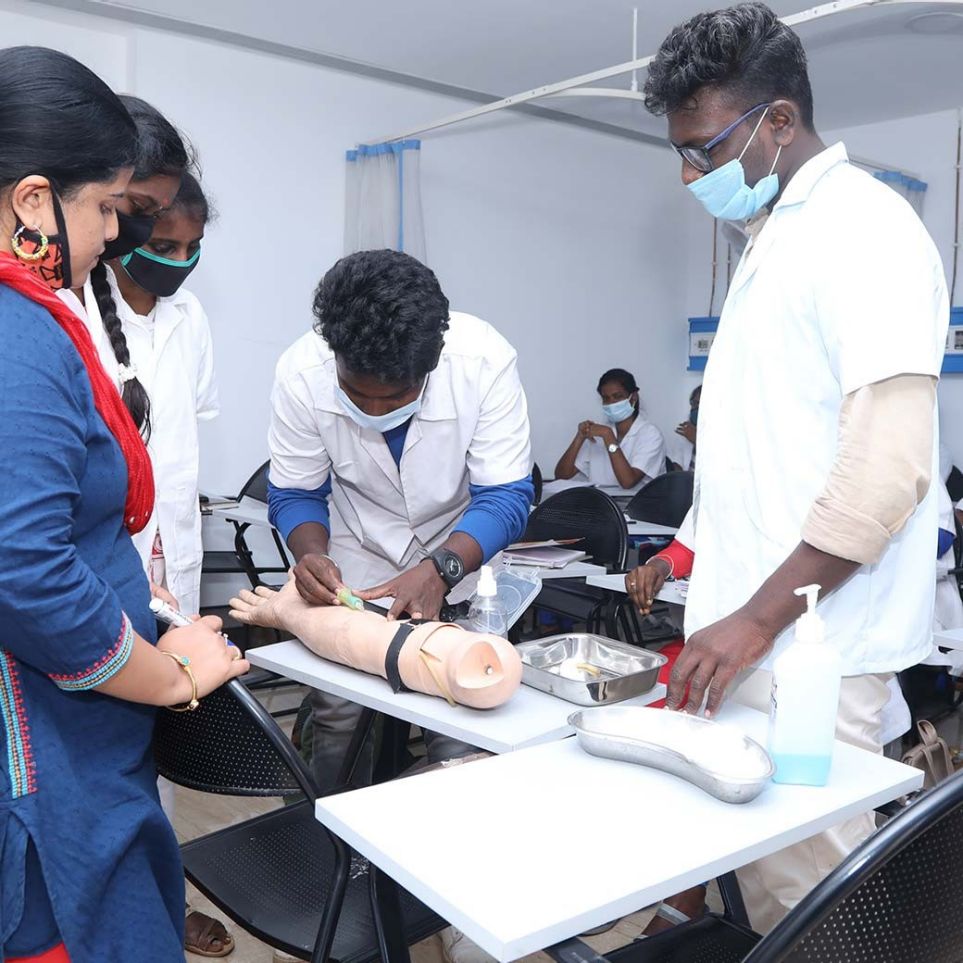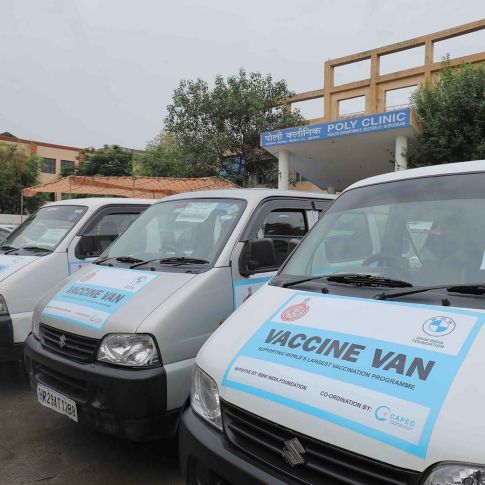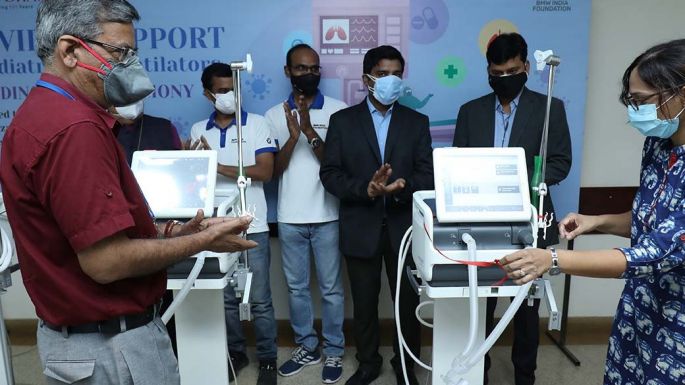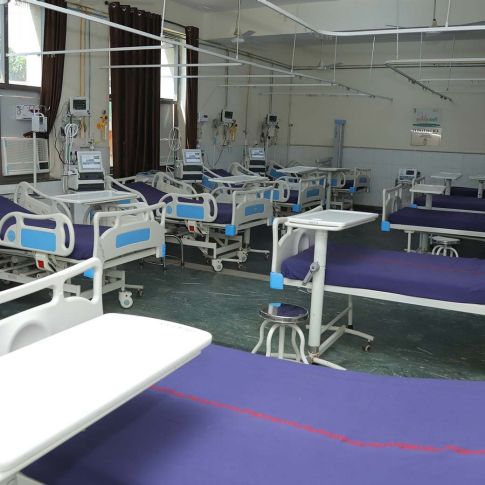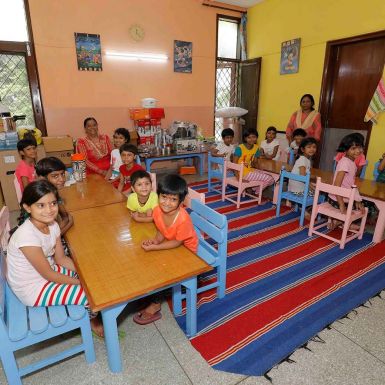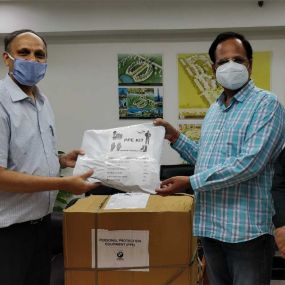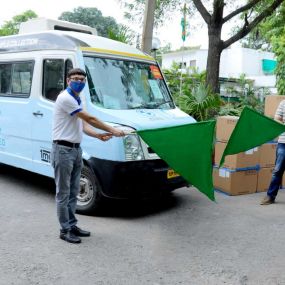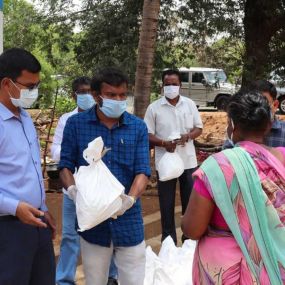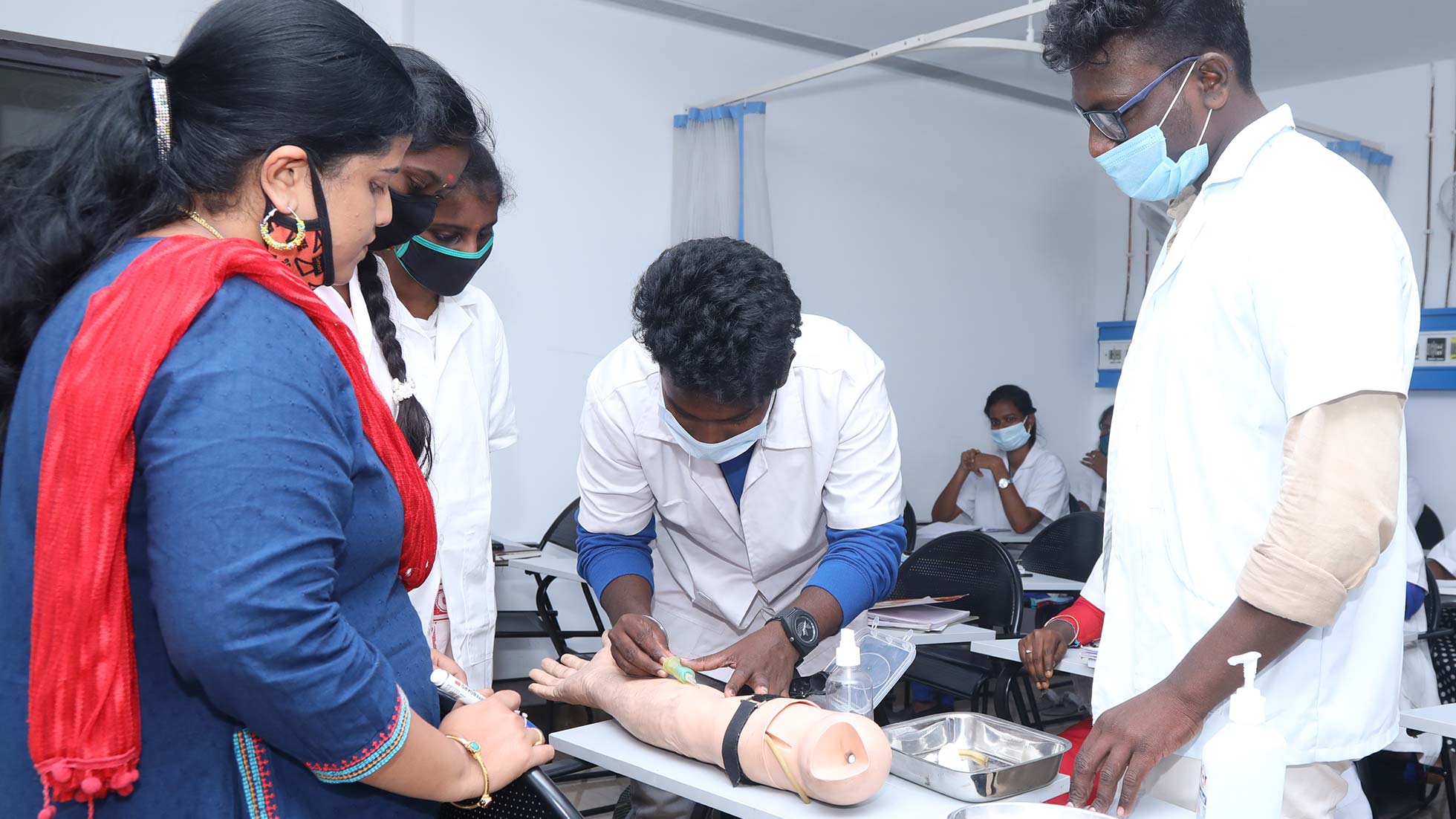 Youth getting trained as Phlebotomist in Delhi-NCR and Chennai in partnership with top hospital chains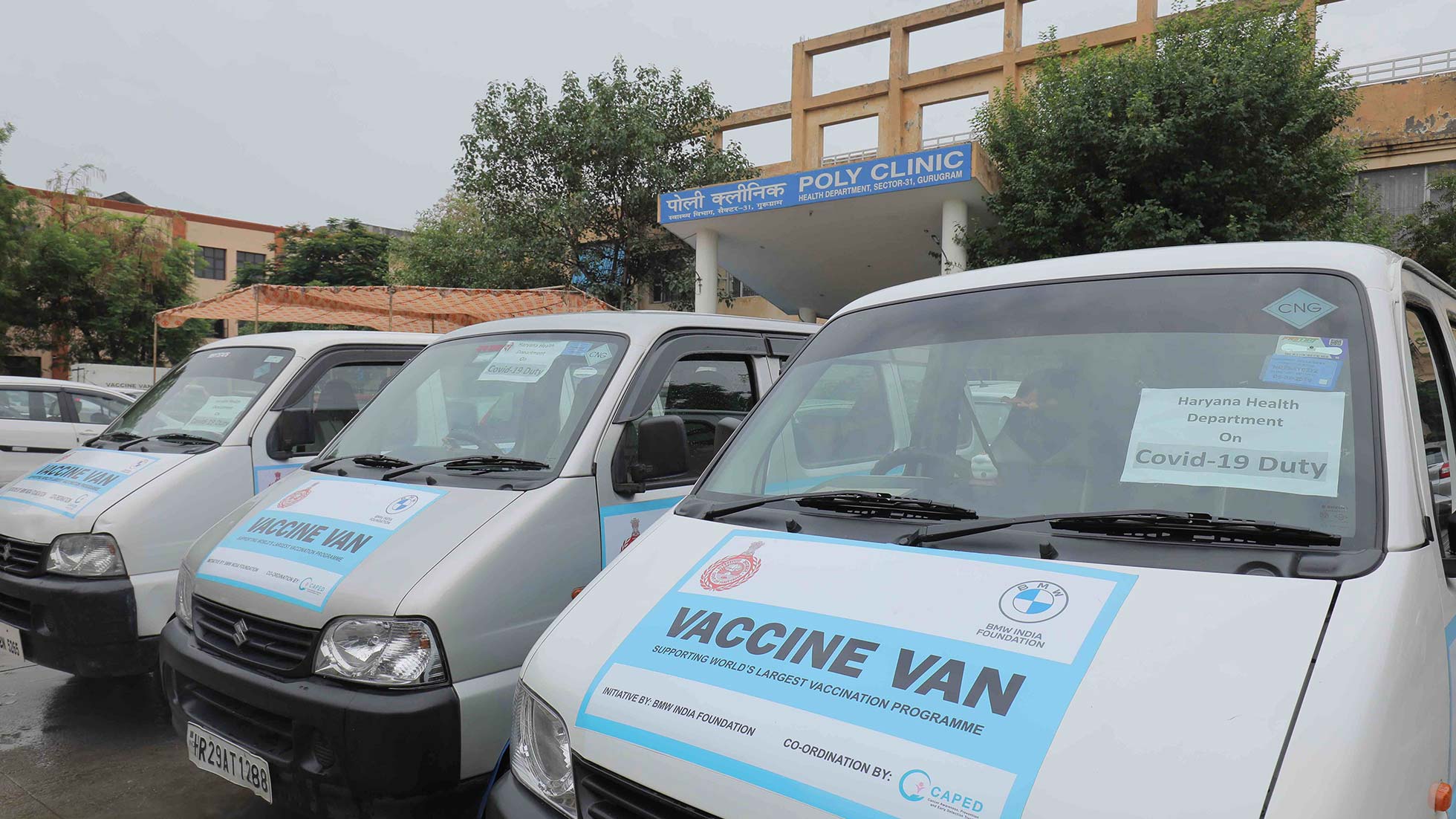 Facilitating Gurugram Health Department for rapid vaccination - Vaccine Vans organizing vaccination camps and transferring vaccines. – contributed in making Gurugram NCR's first 100% vaccinated district for adult population.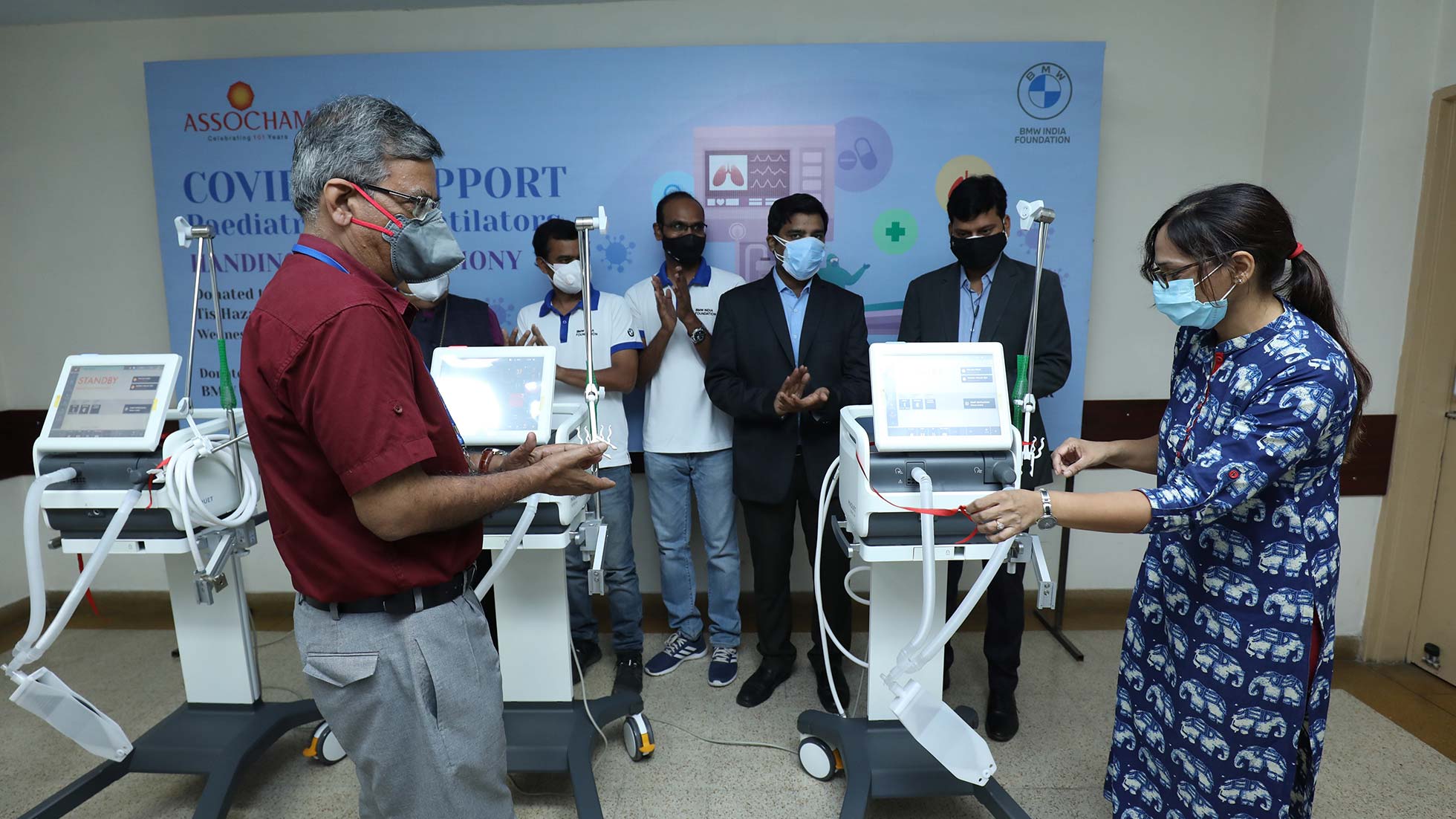 Donated high-end Ventilators with paediatric capabilities to a charitable hospital in Delhi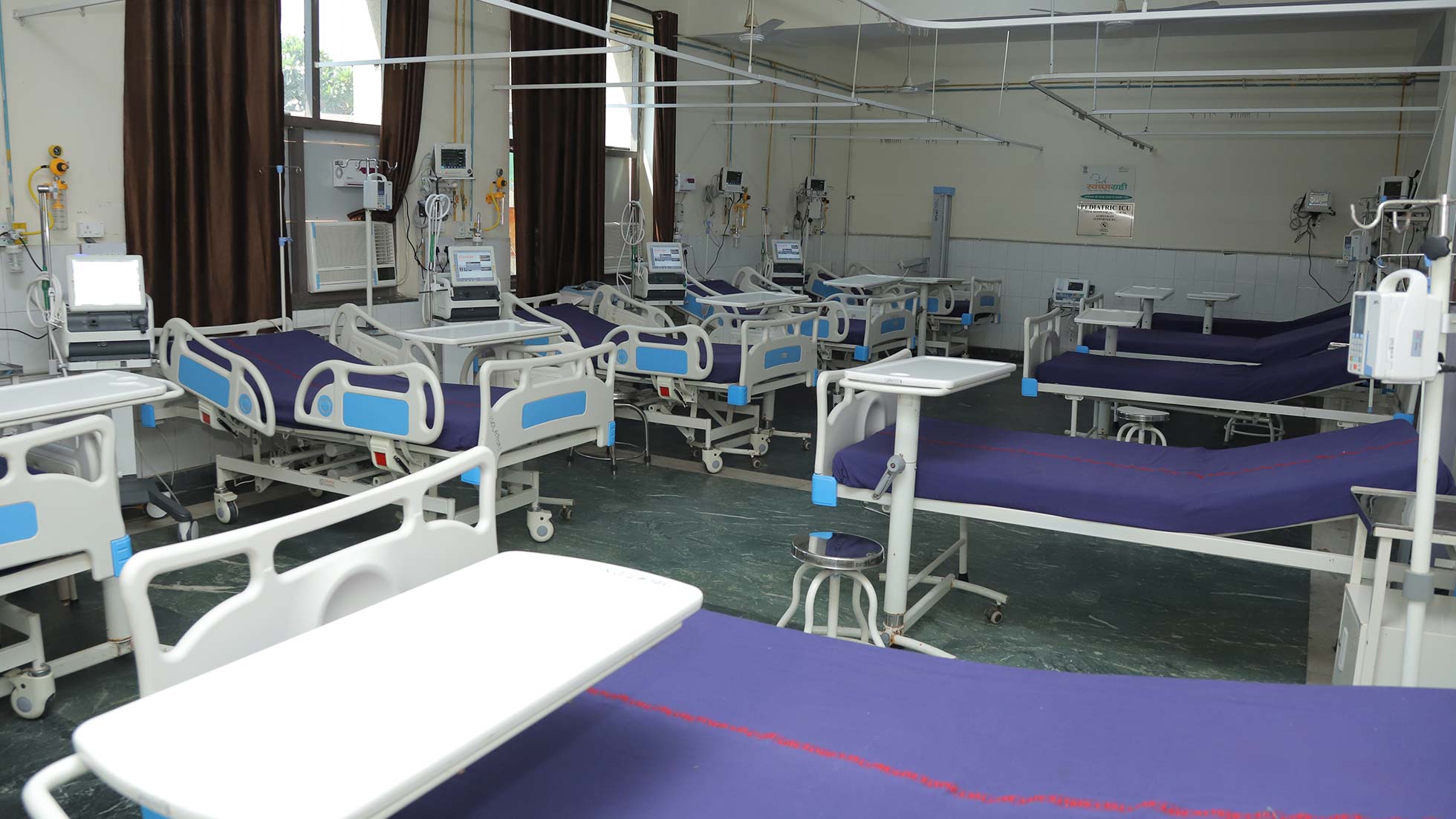 Created 10 bedded High-end Paediatric ICU at Civil Hospital Gurugram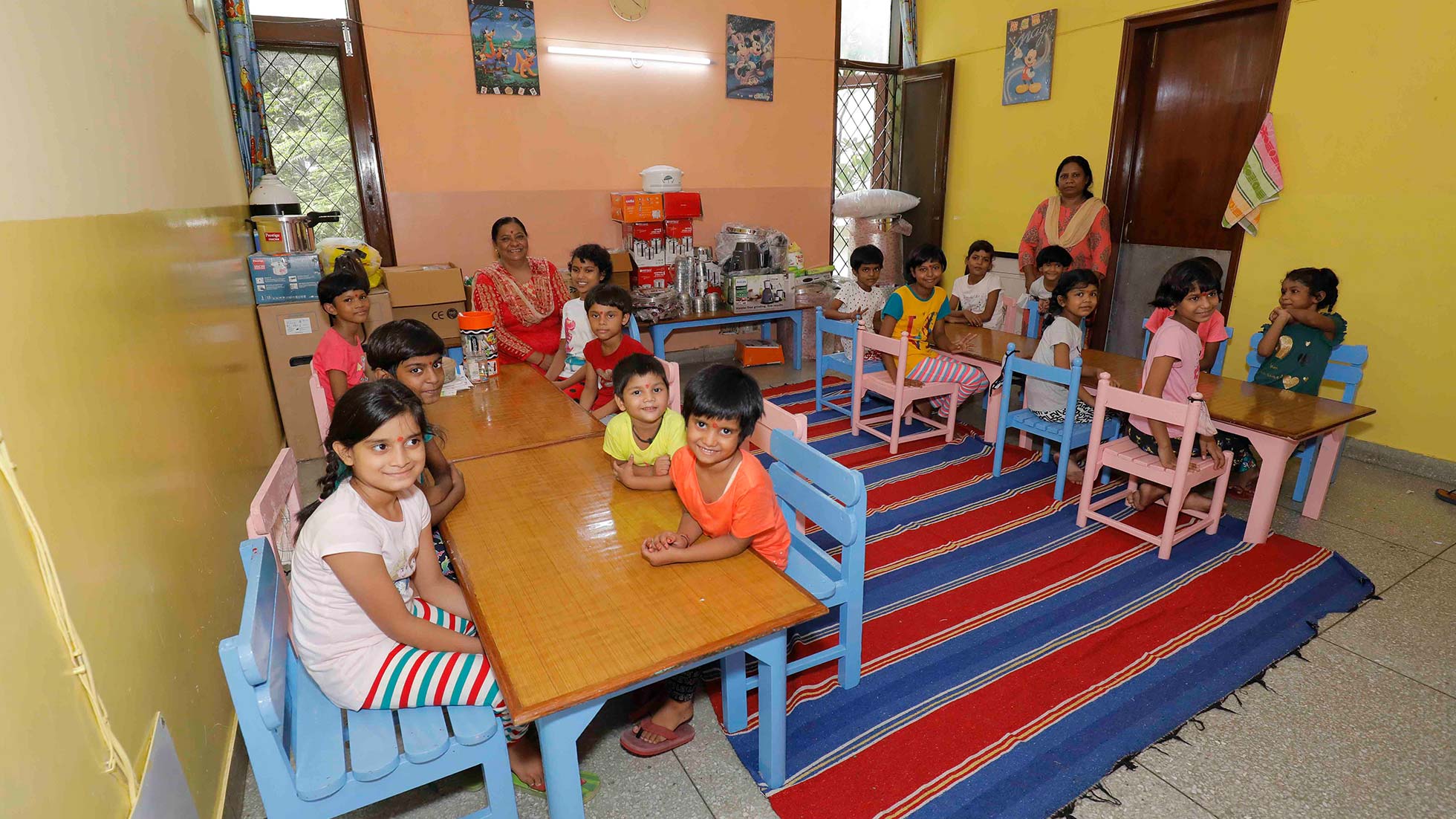 Created Isolation cum short stay homes for COVID-impacted children in Delhi-NCR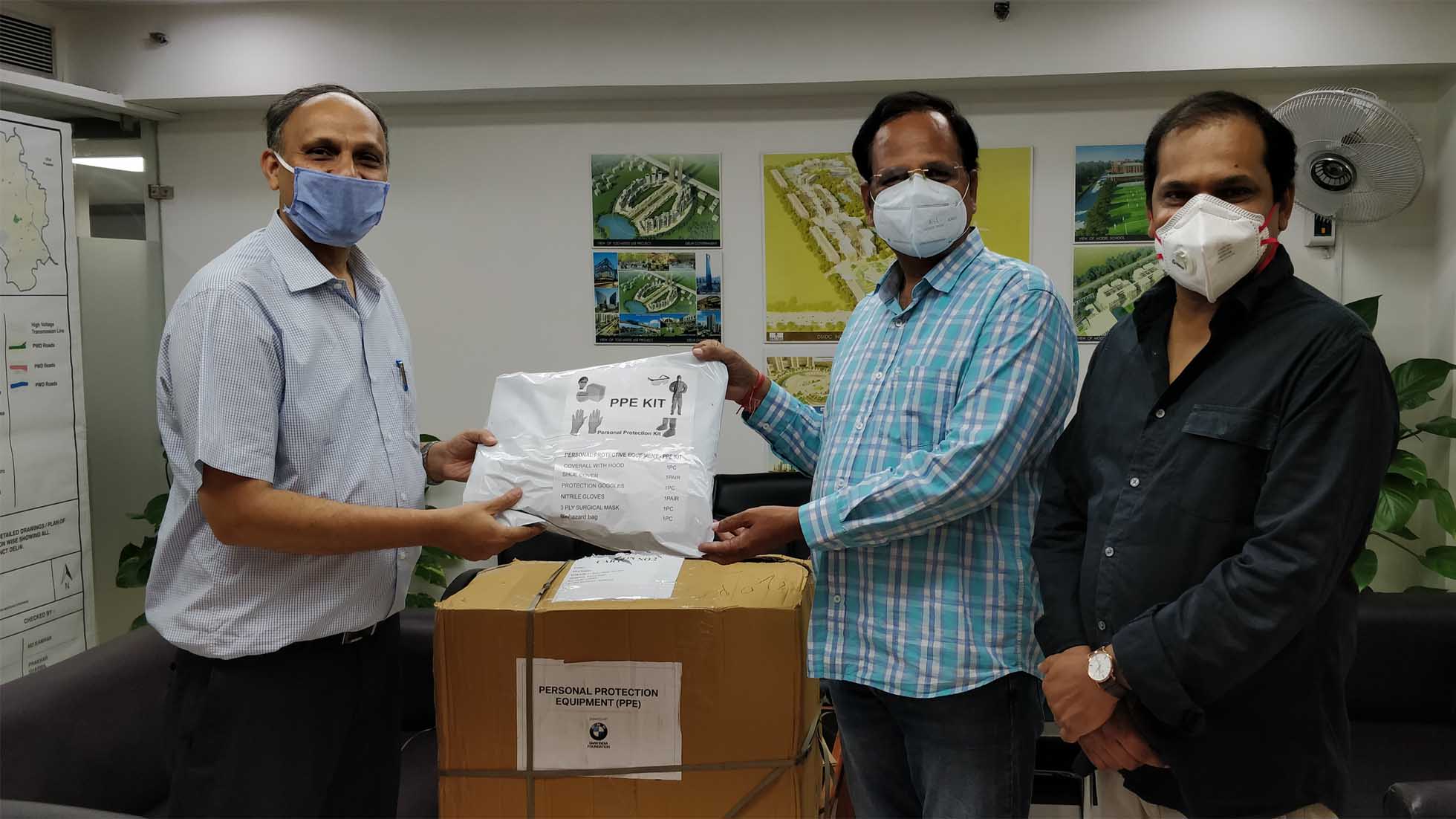 PPE Kits handover to Health Minister, Delhi.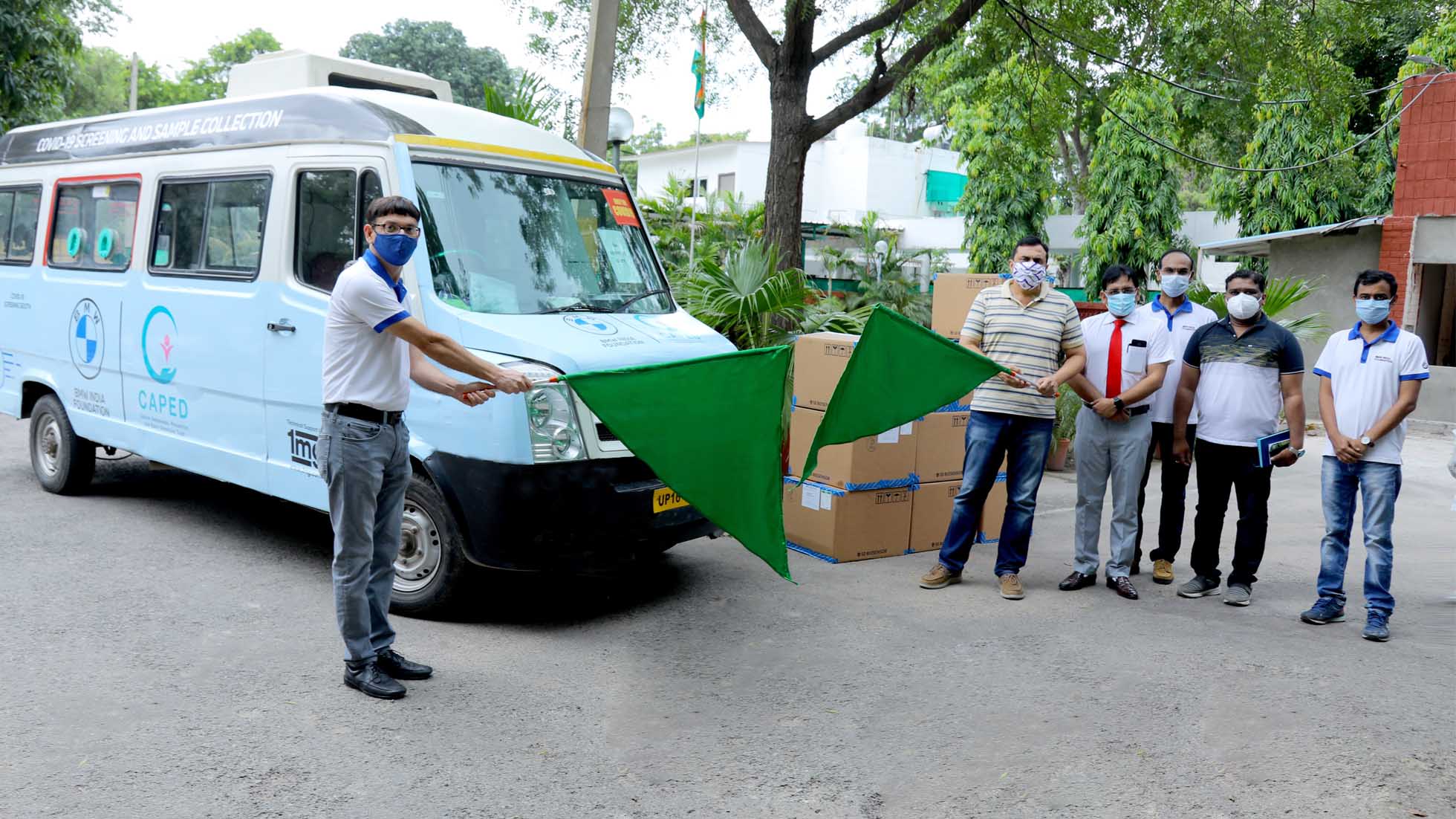 COVID-19 Sample Collection Project Flag off by Divisional Commissioner, Gurugram in presence of Chief Medical Officer, Gurugram.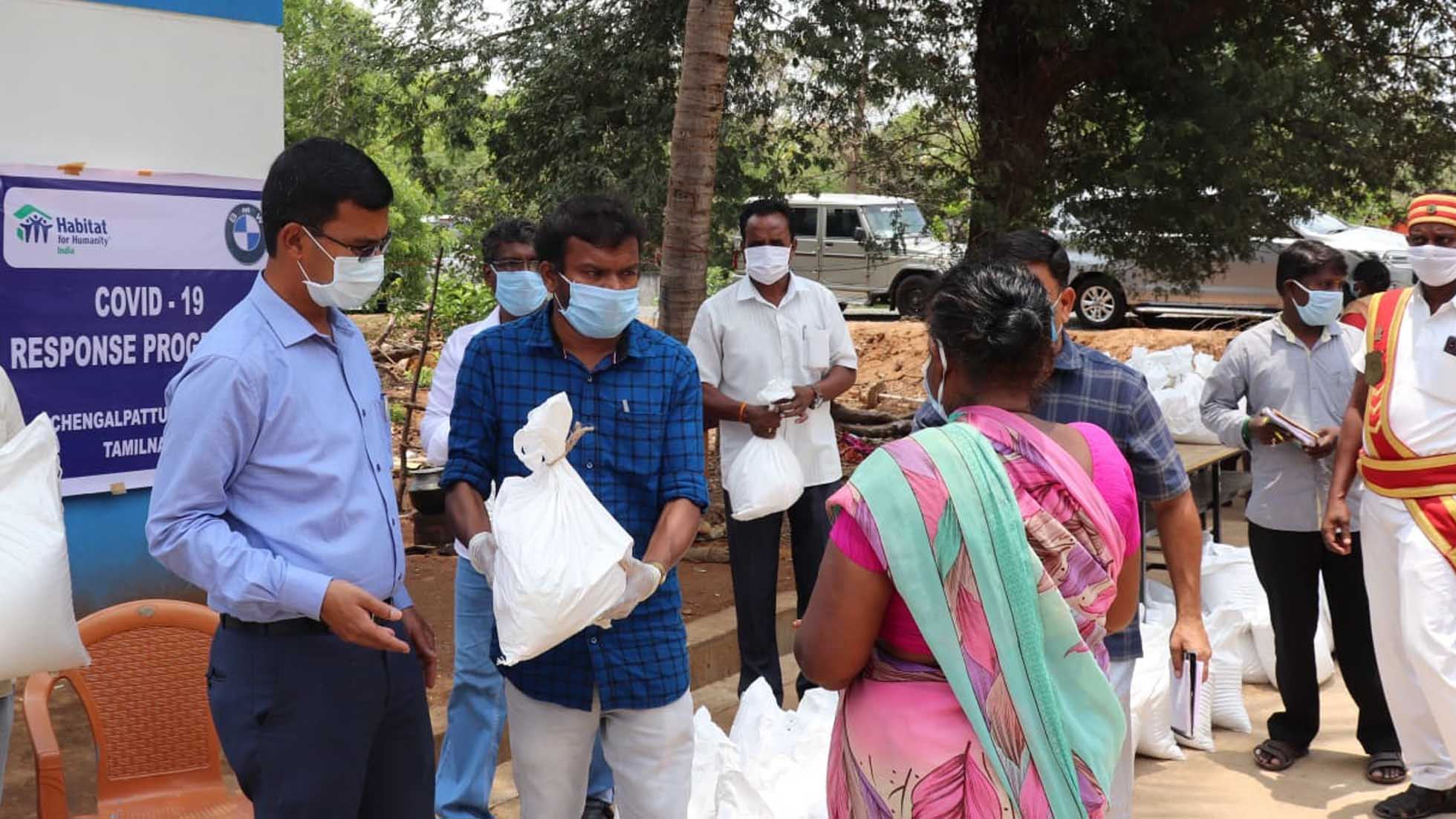 Distribution of food grains to villagers by the hands of District Collector, Chengalpattu near BMW Plant Chennai
DRIVING CHANGE, EVERYDAY.
The BMW India Foundation helps fight Covid-19.
| | | |
| --- | --- | --- |
| | Creation of an PCR lab and isolation facility near BMW Plant Chennai | Chengalpattu Medical College and Hospital |
| | Donation of 10,000 PPE kits a Government hospitals in Gurugram, Chennai and Delhi | Handed over to Health Minister of Delhi, Deputy Comissioner of Gurugram, and District Megistrate of Chengalpattu |
| | Donation of 5000 Rapid Antigen Test Kits and critical medical equipment including ventilators to Gurugram Health Department | Handed over to Comissioner of Gurugram Division |
| | Initiation of COVID-19 Screening & Sample Collection programme through mobile van and booths in Gurugram | Simultaneously Flagged off by Arlindo and Comissioner of Gurugram Division |
| | Distribution of over 100,000 meals for the migrating workers in Gurugram and Plant Chennai Vicinity; distribution of foodgrain to people in Plant Chennai vicinity villages; distribution utilities to gurudwara in Mumbai | Migrants in slums, shanties, on roads |
| | COVID isolation facility and protective gears for Gurugram police | |
| | Protective gears for Haryana Government COVID-19 warriors | Dy Chief Minister Office, Chandigarh, Haryana |