JOY IS TAKING THE FAST LANE.
BMW Fast Lane Service.
Make the most of the reliable service that fits your daily routine. Precise and flexible scheduling means you can stick to your plans and make optimum use of the waiting time. BMW Fast Lane provides a quality range of services and repairs carried out with typical BMW expertise by in the shortest possible time. To ensure your BMW stays a BMW we only use Original BMW Parts. While we're working on your car you can work in the customer lounge, use the Internet, relax with a cup of coffee or even test drive one of our latest models. BMW Fast Lane Service will have your BMW restored to perfect working order by the agreed time.
Read more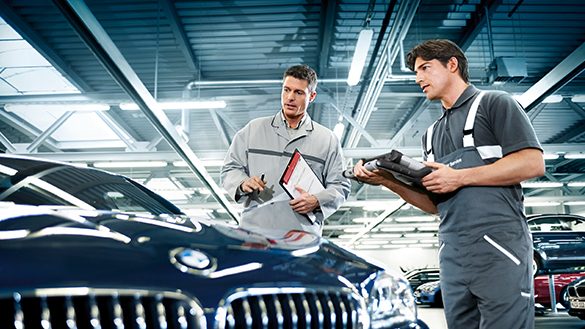 ALWAYS IN GOOD HANDS.
What we offer.
BMW Fast Lane provides a quality range of services and repairs and only uses Original BMW Parts. We carry out the following jobs:
- Maintenance work, e.g. oil service
- Wear-and-tear repairs, e.g. brake pads and brake disc change
- Wheel and tyre change
- Cosmetic repairs, e.g. glass and dent repairs
A further advantage of our quick service is you won't incur any additional costs, e.g. for a rental car. Speak to your BMW Dealer about the service you require.
Read more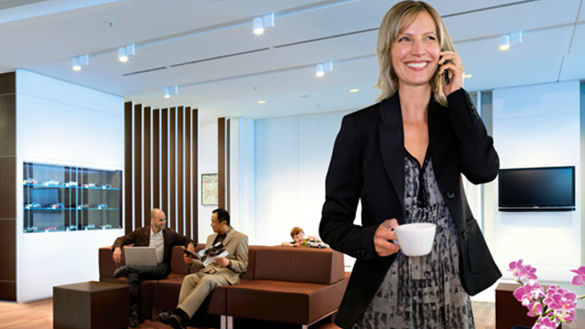 VALUABLE TIME SAVED.
Make an appointment.
You want your BMW serviced, but would rather not have to do without it for a whole day? Call us and make an appointment. We'll check if the service you require can be carried out promptly by BMW Fast Lane Service. We'll discuss the work that needs to be done and agree on the cost and duration in advance. Your BMW will receive first-class service and be ready for collection after the agreed period of time. Have a good trip!
Read more