Interior Accessories
Exterior Accessories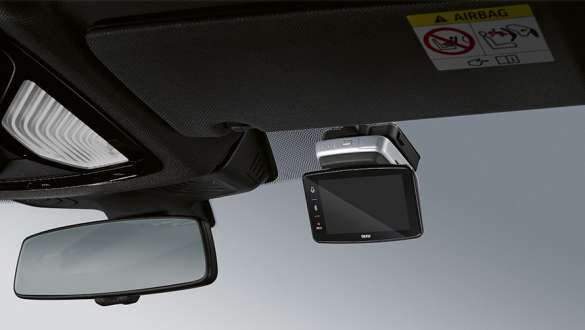 The All-New BMW Advanced Car Eye 3.0 Pro.
A highly sensitive full-HD camera that automatically detects and records events, even when your BMW is parked. With multiple sensors and excellent signal processing, the 150° wide-angle camera records superb images be it day or night. During emergencies, view events with ultra-sharp QHD clarity, conveniently on the LCD touchscreen.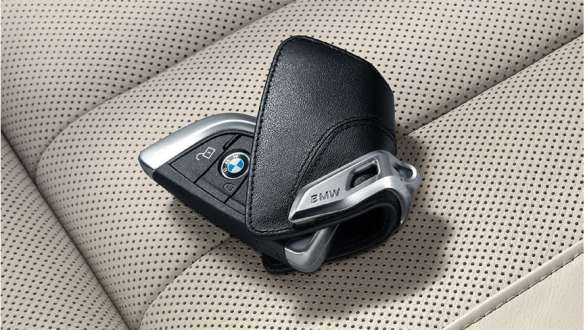 BMW Leather Key Case.
The high-quality BMW Leather key case is firmly attached to the key with a stylish stainless steel clasp. It protects against scratches, dirt and moisture and protects buttons from accidental usage.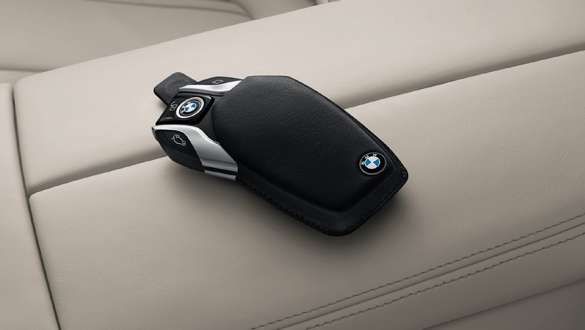 BMW Display Key Case.
The precision-t case made from Nappa leather protects the BMW Display Key from dirt and scratches.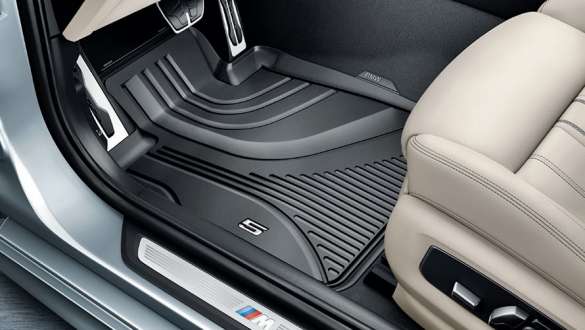 All-Weather Floor Mat.
Specially for the BMW 5 Series, so it offers a 100% fit. Simple to attach using a velcro disc attachment system, so it is non-slip.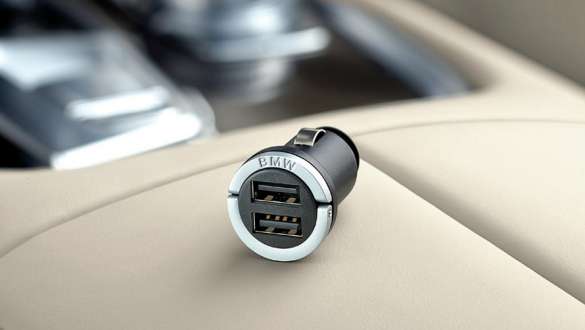 BMW Dual USB Charging Adapter.
The BMW dual USB charging adapter is simply inserted into the cigarette lighter.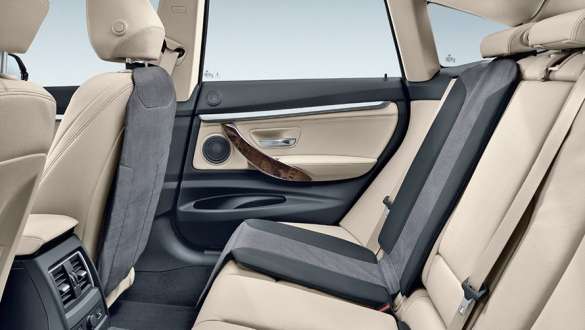 Child Seat Underlay and Backrest Cover.
Foam padding made of high-quality, robust polyester fabric to protect the seat from soiling and pressure marks. Wipe with a damp cloth to clean. Including backrest cover. Quick and stable attachment.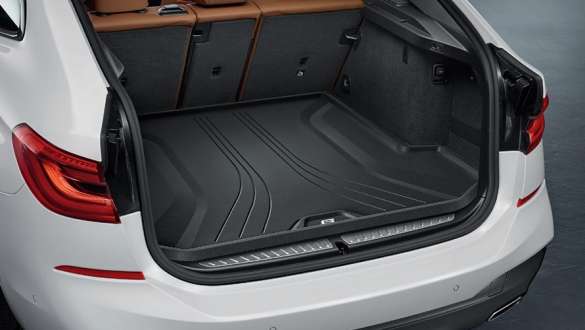 Fitted Luggage Compartment Mat.
The anti-slip, waterproof and durable mat with a border helps protect the luggage compartment.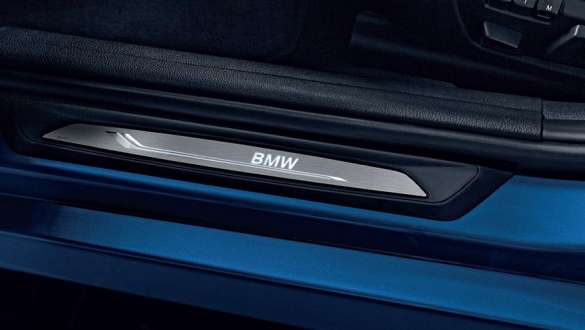 BMW illuminated Door Sill finisher.
The premium BMW Door Sill finishers with illuminated BMW lettering automatically emit a gentle light when doors are opened.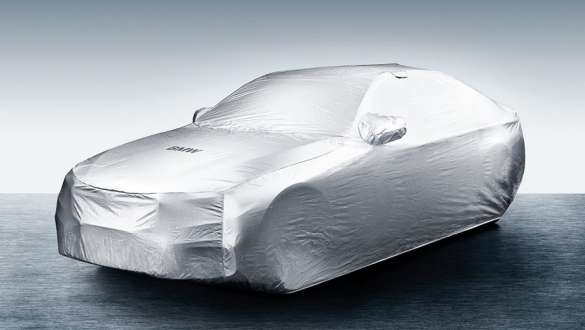 BMW Outdoor Car Cover.
The fitted, waterproof outdoor car cover reliably protects the car all year round from the sun, water, dirt and scratches, helping to maintain the value of the vehicle.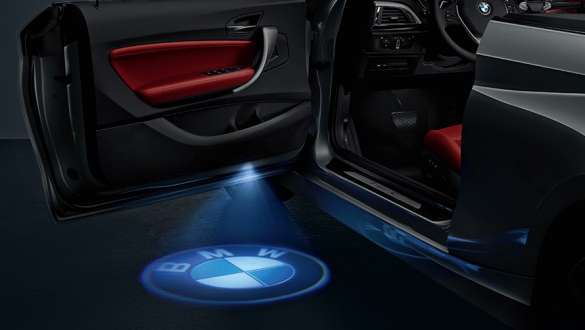 BMW LED Door Projectors.
The innovative door projectors are automatically activated when the doors are opened. They project an image onto the ground next to the car using an interchangeable slide.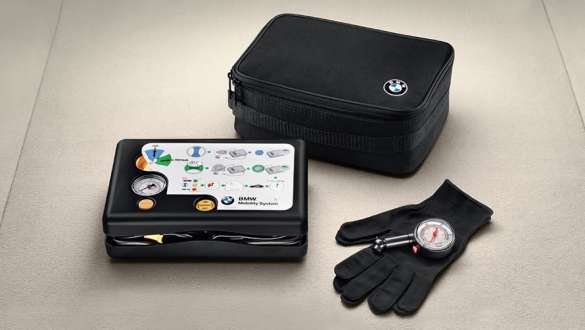 BMW Mobility Set.
With the intuitive BMW Mobility Set, damage on the tyre tread of less than 4mm can be fixed. The set comprises a powerful compressor, tyre sealant, gloves and various valve adapters that can also be used.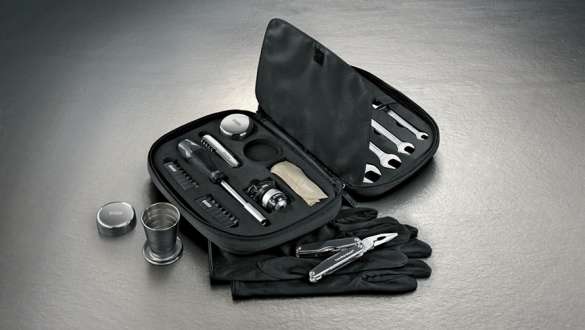 Driver Utility Set.
The driver utility set includes a selection of tools for various applications.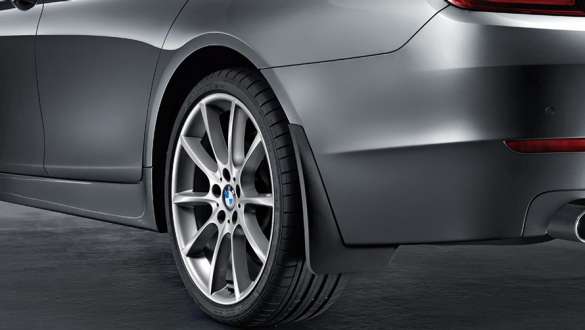 BMW Mud Flaps.
Protect your vehicle and the car behind you against dirt and stone chips.