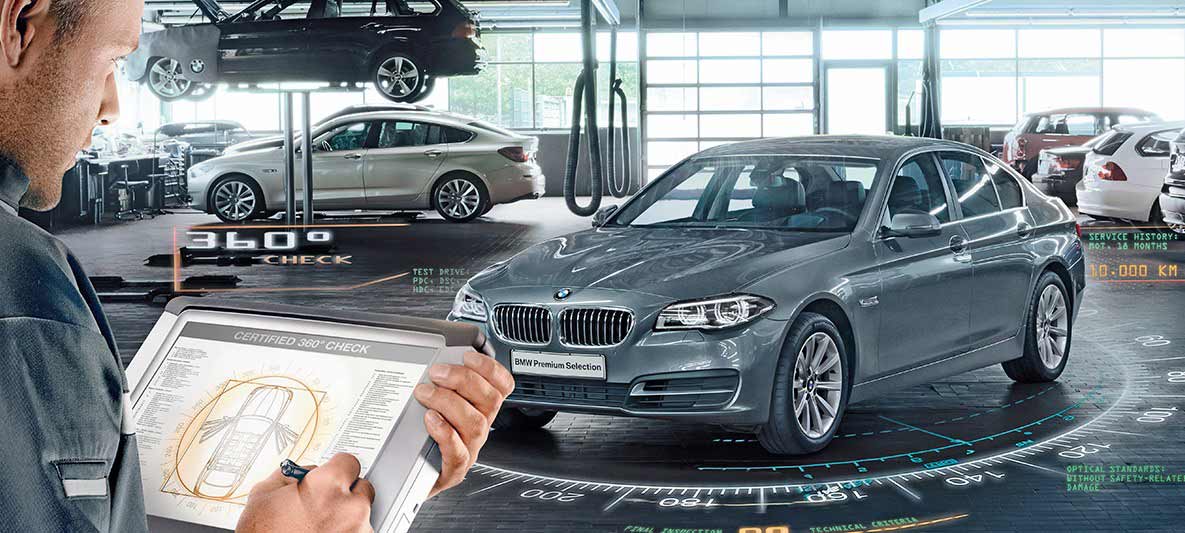 360-DEGREE TECHNICAL AND OPTICAL CHECKS.
Our thorough standardised check ensures we can hand over each BMW Premium Selection vehicle to you in excellent condition. Using the latest technologies and professional expertise, BMW experts meticulously inspect every inch of your vehicle. This comprises a service history check, as well as fully resolving any visual or technical flaws – from systems and components, to the interior and exterior of your vehicle. A final inspection and document check is then performed, along with on-road testing to ensure exceptional performance.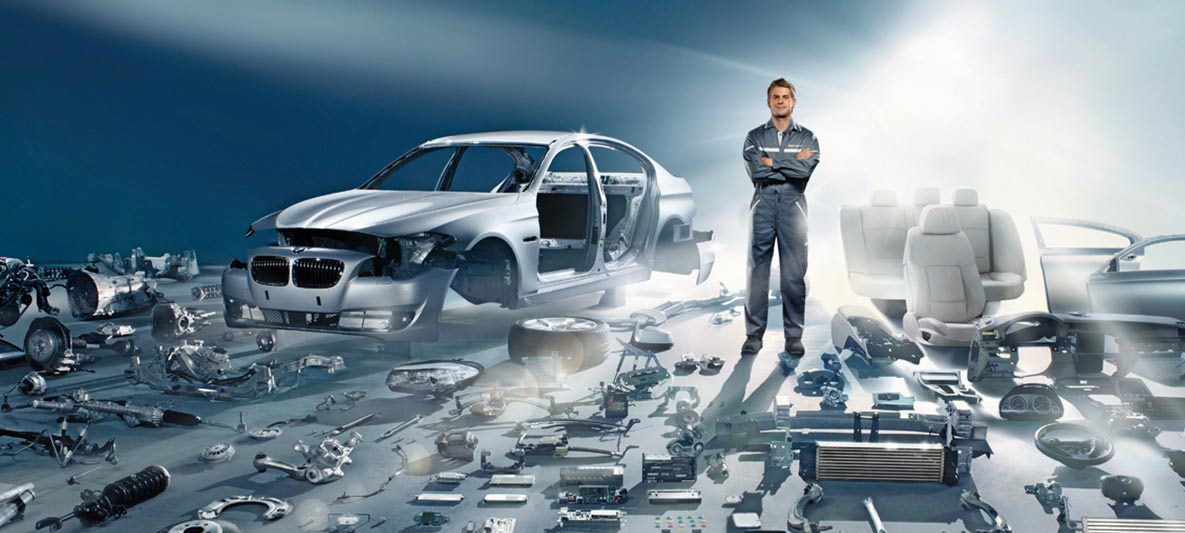 APPROVED SERVICE AND VEHICLE HISTORY.
Every BMW Premium Selection vehicle has its own story to tell – and nobody knows this story better than your BMW Service Centre. All relevant information from age to mileage is recorded. Additionally, inspections and maintenance work are documented so you can be sure that your BMW Premium Selection vehicle has always been looked after by authorised experts.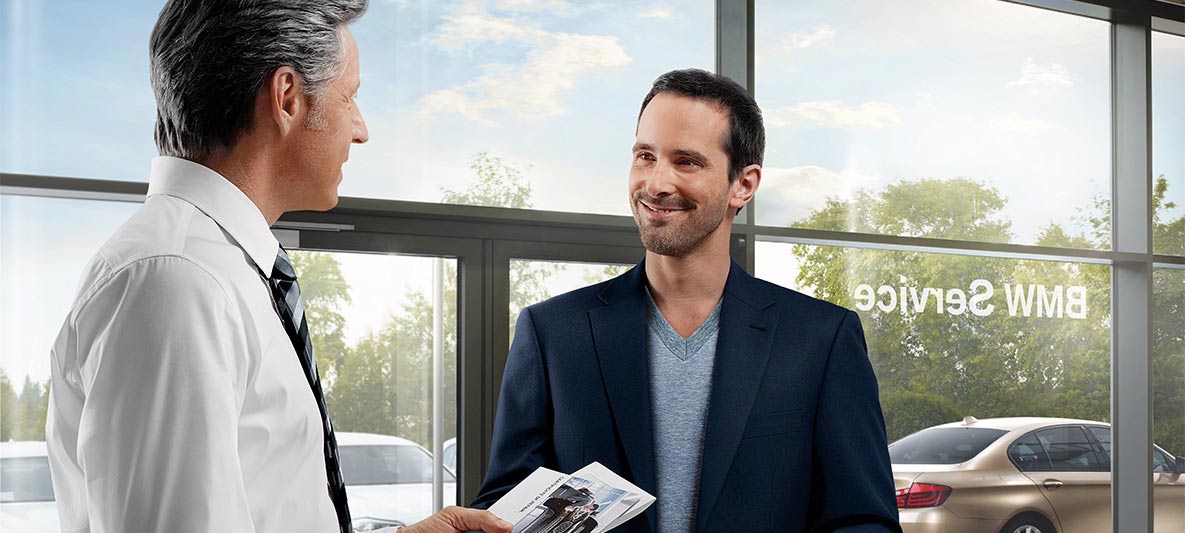 FINANCIAL SERVICES.
A range of individual and attractive financing options are made available when you purchase a BMW Premium Selection vehicle. Our dedicated finance and insurance consultants are equipped with the expertise and resources to best advise and provide you with a suitable financing option that suits your needs and future plans.
EXCLUSIONS:
• Fuel and contamination in the fuel system and consequential damage.
• Damage to paint finish, paint, body, covers and panels.
• All kind of glass defects and / or damages (e.g. mirrors windows, headlight housing, optical distortion, spots, blurriness etc.).
• Noise (reduction of comfort e.g. wind, squeaking and rattling noise) that is not directly connected to a defective part.
• Tyres, wheel balance weights and wheel damage.
• Repairs for which the vehicle user is responsible (engine damage due to deficiency of oil, overdue oil change, participation in race events).
• Hydrostatic lock, flood and / or accidental damages.
• Towing costs in case of break down.
• Small parts / Consumables (e.g. additives for exhaust gas emissions such as Ad-Blue).
• Bulbs, etc. except LED and Xenon Lights).
• Wiper washing system nozzles.
• Adjustments, re-adjustments and adjusting procedures (that are not required in connection with the replacement of a part).
• All kind of defects related to vehicle interiors like seat covers, trims, dashboard etc.
• Odors and related defects.
• Repairs to non-original BMW accessories or resulting out of non-original BMW accessories.
Read more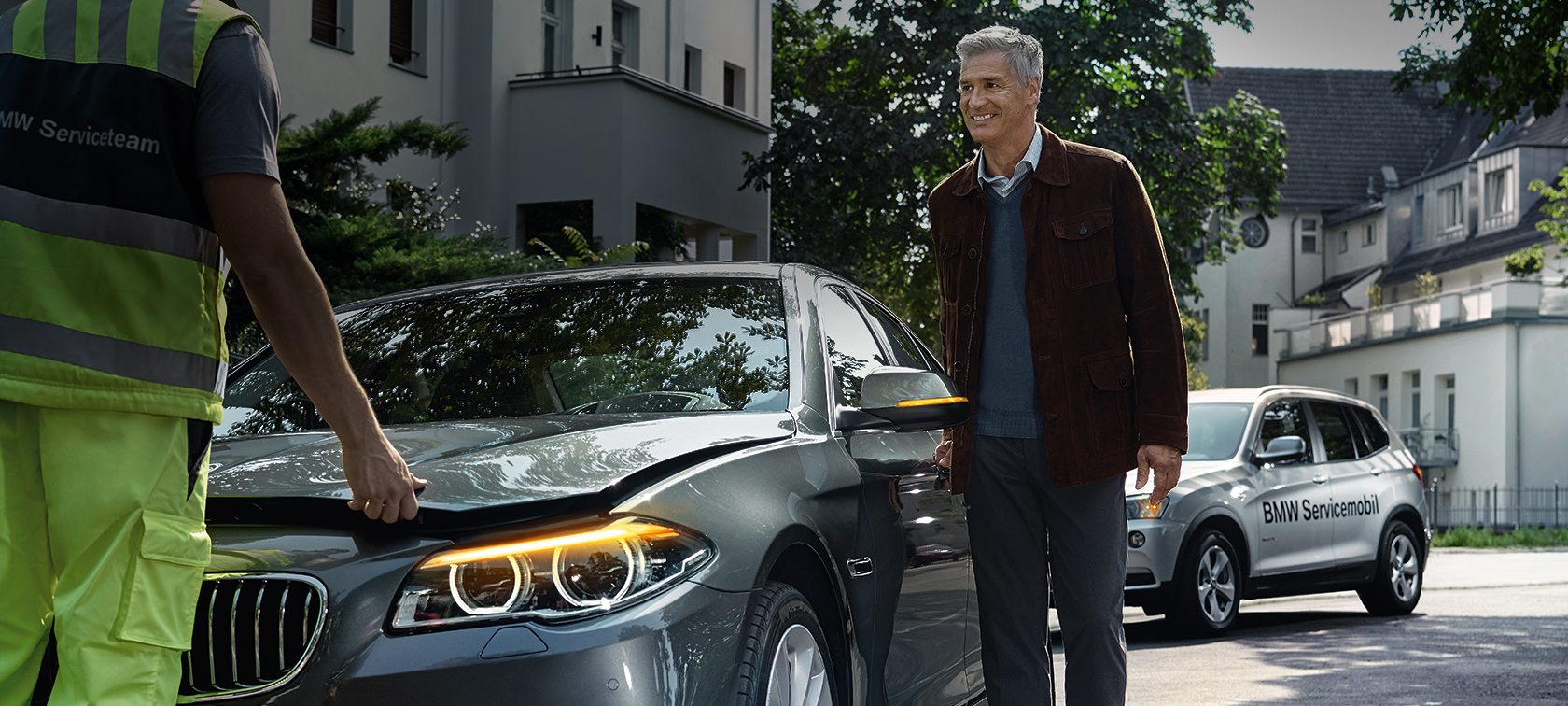 RELIABILITY.
ALWAYS THERE FOR YOU.
BMW ROADSIDE ASSISTANCE FOR YOUR NEW BMW.
Your BMW comes with the most comprehensive BMW Roadside Assistance program to ensure uninterrupted driving pleasure for years.
BMW ROADSIDE ASSISTANCE SERVICES AT A GLANCE*.
1800 103 2211 - Dedicated Toll Free Number
24 hours, 7 days a week, 365 days for 1 year
Taxi Benefits - Free travel arrangements to occupants in case of vehicle immobilisation as a result of a breakdown.
Towing Service - Free towing service to nearest Authorised BMW Dealer Workshop.
Non-Mechanical Assistance - Alternative arrangements will be made in case of flat battery or flat tyre.
Fuel - In the event that you run out of fuel, we will supply fuel to get you to the nearest Authorised BMW Dealer.
Spare Key - Arrangement of pickup and delivery of spare key to the spot where your BMW is located.
Medical Coordination - Medical advice is available 24 hours aday to drivers and/or passengers.
Hotel Accommodation - Accommodation benefits to occupants in case of vehicle immobilisation as a result of a breakdown.
At the end of the benefit period, please contact your Authorised BMW Dealer for renewals.
*For details on Roadside Assistance Program, please refer to the Terms and Conditions mentioned herein or RELIABILITY. Contact your Authorised BMW Dealer.
Read more