RETROFITTING BMW ACCESSORIES AND UPDATING BMW SOFTWARE.
Make your BMW your own.
Why not optimise your BMW according to your personal whims? Retrofitting BMW Accessories is easy to do at any time. For instance, how about a BMW software update to optimise the Bluetooth connection to your mobile phone? Or BMW navigation updates with the latest maps and street information?
Whatever your wishes, your BMW Service specialists are there to advise you, helping you find the best solution for retrofitting BMW Accessories.
They can also recommend the right BMW updates that ensure your vehicle benefits from the latest technology – and continues to evolve as you do.
Read more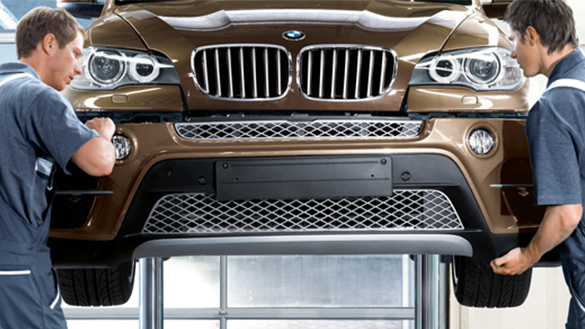 RETROFITTING BMW ACCESSORIES.
Put a personal stamp on your BMW.
With your BMW, your dream of sheer driving pleasure has come true. But why stop there? Personalise your BMW further with Original BMW Accessories that tailor it to your family, career or leisure needs.
Your BMW Service specialist is there to help you find the right solution. From BMW navigation systems or a BMW iPod adaptor to a BMW aerodynamics kit or BMW towbar, original BMW Accessories let your BMW benefit from the latest technology – and continue to evolve as you do.
But your BMW Service specialist is not only there to advise you. He is also specially trained in BMW Accessories installation and their smooth integration into your BMW's sophisticated electronics.
Read more
BMW SOFTWARE UPDATE.
Driving pleasure never goes out of date.
A BMW software update optimises and expands the electronic functionality of your BMW, for instance with a new BMW software version of your BMW engine software.
Let your BMW evolve to meet your state-of-the-art needs, for instance with a BMW Bluetooth update. And bring your BMW to even higher levels of driving pleasure and comfort with BMW AC updates.
Of course, your BMW Service Centre will also provide you with regular BMW navigation system updates – so your digital roadmaps are always up to speed. A BMW software update includes everything you need to cut a direct line to your destination.
Read more