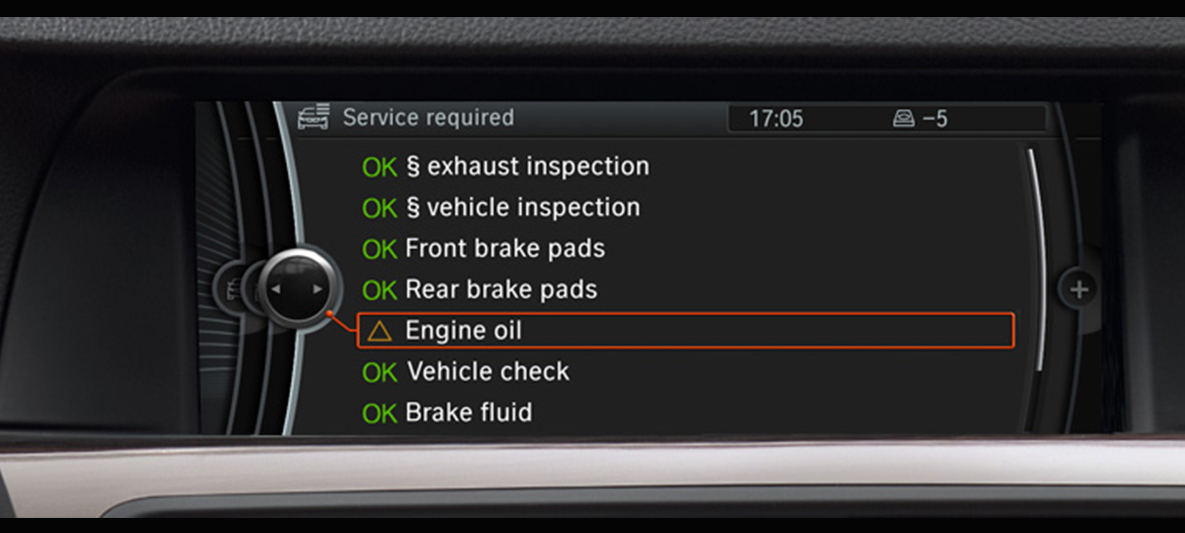 CONCENTRATE ON WHAT IS IMPORTANT: DRIVING.
Condition Based Service (CBS).
The intelligent maintenance system CBS permanently monitors oil levels and the degree of wear and tear on individual components. It also checks the time/mileage recommendations for fixed services. It analyses this data and tells you when a service is next due.
Data can be checked at a glance on your Info Display, which automatically gives you four weeks' notice. The iDrive Control Display gives you an exact information on which component needs a check. So you can plan your service appointments well in advance and avoid any unnecessary maintenance work.
Read more
FAST DATA EVALUATION.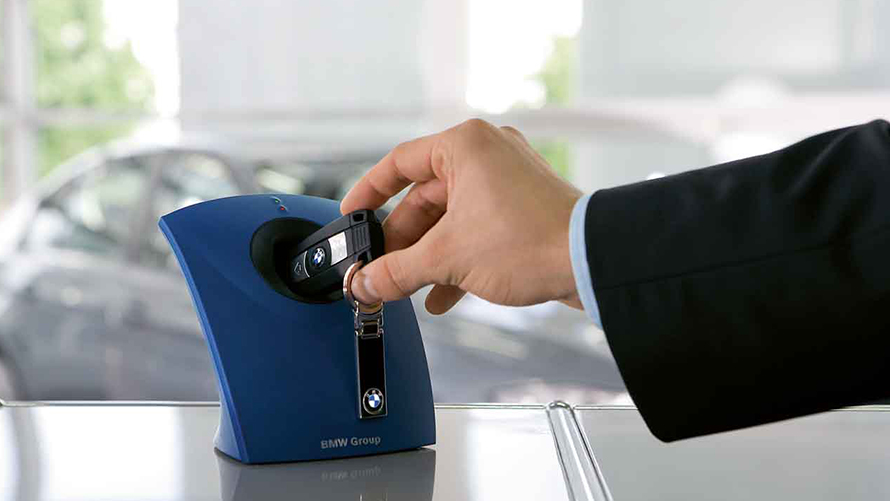 The KeyReader.
Reading the service-relevant vehicle data saved on its key, the KeyReader enables your BMW Service Centre to immediately access all relevant information accurately and effortlessly. And because the need for manual data entry is eliminated, your BMW Service Centre has more time to focus on your individual requirements. Handing over your car keys has never been so satisfying: exceptional service guaranteed.
ALWAYS THERE TO HELP.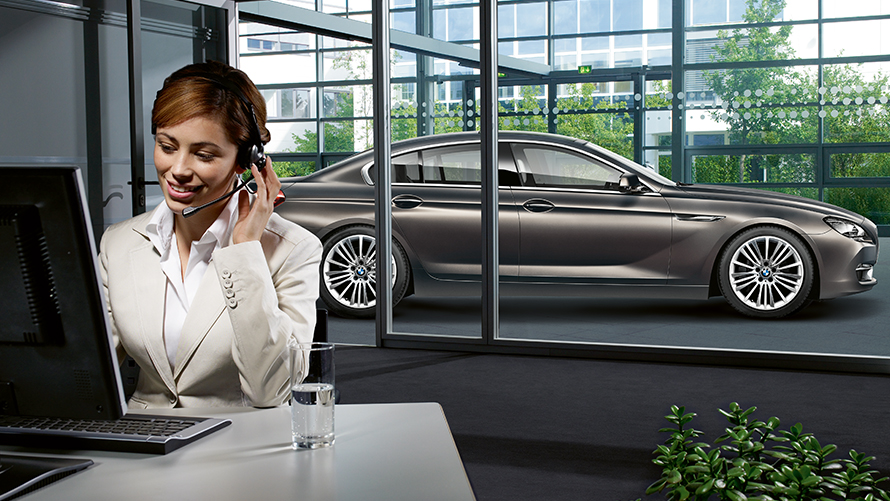 Your BMW Service Centres.
Your nearest BMW Service Centre is never far away, thanks to our global network. Wherever you are, this global network, together with the continual transfer of knowledge, ensures optimum service every time.
Your local BMW Service Centre provides you with an insight of what you can expect: excellent maintenance and repair of your vehicle carried out by highly qualified specialists and computer-aided diagnosis.
GUARANTEED DRIVING PLEASURE.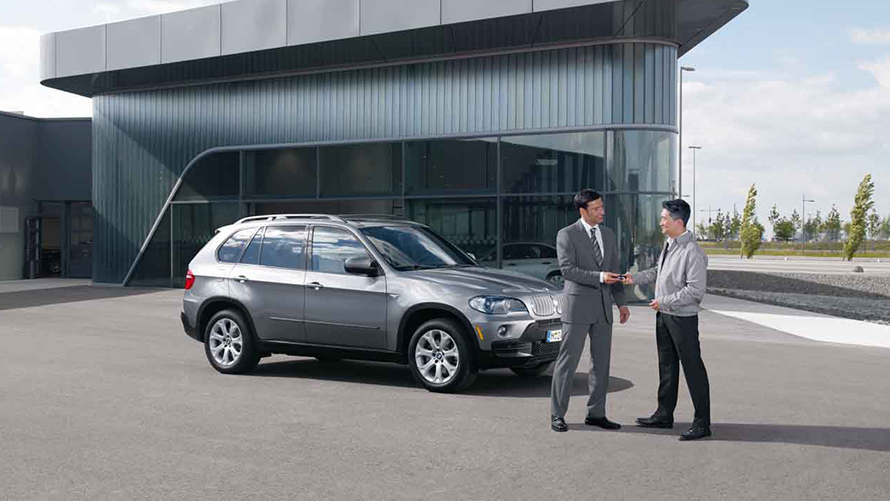 The BMW dealer warranty.
If you buy a new BMW, you'll want driving pleasure to come as guaranteed. For this reason, your BMW Service Centre now offers a warranty for the bodywork of twelve years and three years for the paintwork. For the entire automobile (excluding the replacement of worn parts), Original BMW Parts as well as Original BMW Accessories, a warranty of two years regardless of the mileage is offered. Service you can count on - we guarantee it.
OF LASTING VALUE.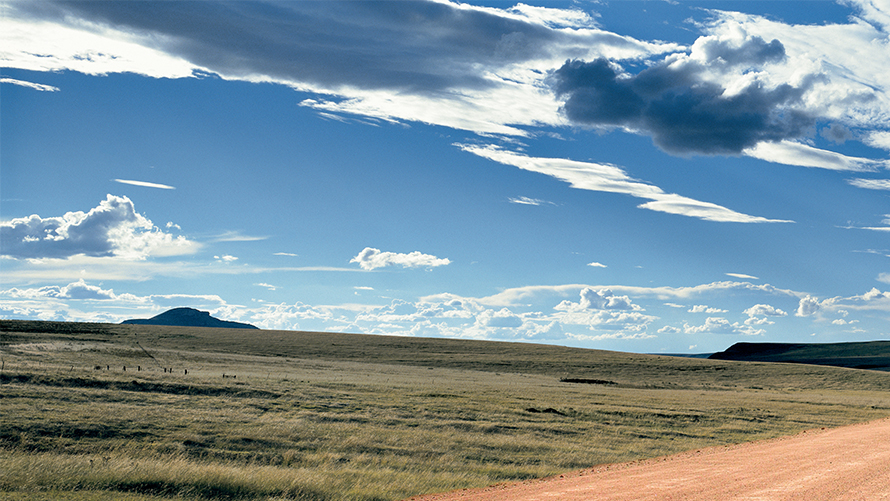 Recycling at BMW.
We establish the basis for environmentally friendly and efficient reuse even before a new model enters production. By using recyclable synthetics, a reduced range of materials, and careful separation of different materials, BMW has ensured that vehicles can be recycled quickly and efficiently. As economically sound as it is environmentally friendly, it has placed the BMW Group among the leaders on the Dow Jones Sustainability Group Index, the world's most important list of sustainability-oriented companies.