"OUR NEXT ADVENTURE AWAITS US AROUND THE NEXT CORNER."
The practical Accessories for your BMW.
Are you all set for travelling – with all your senses? Then start your journey into unforgettable memories with your BMW. It's time for great adventures. Set off and collect moments: kilometre for kilometre for kilometre. Original BMW Accessories will make sure your ride is comfortable and relaxing.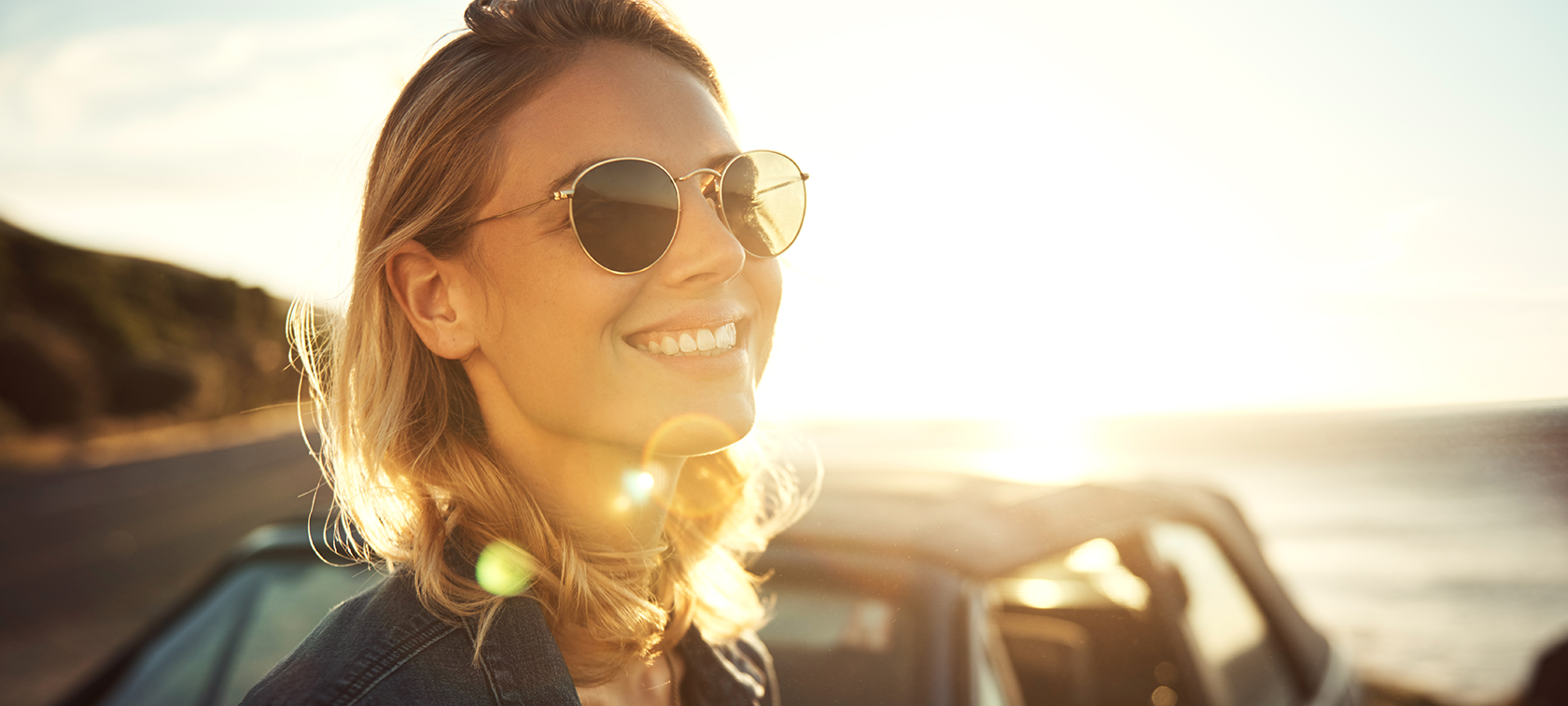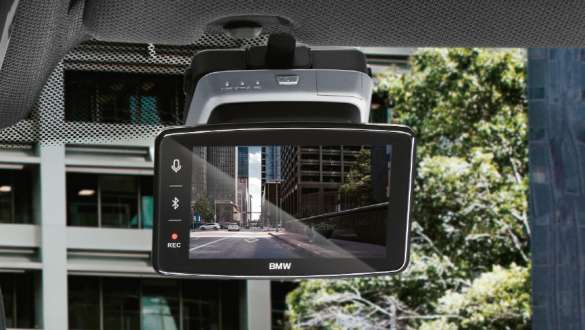 The All-New BMW Advanced Car Eye 3.0 Pro.
A highly sensitive full-HD camera that automatically detects and records events, even when your BMW is parked. With multiple sensors and excellent signal processing, the 150° wide-angle camera records superb images be it day or night. During emergencies, view events with ultra-sharp QHD clarity, conveniently on the LCD touchscreen.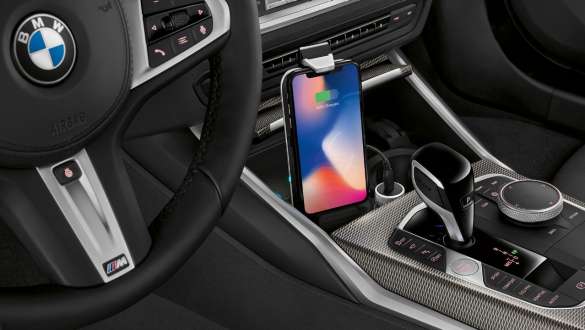 BMW Wireless charging station universal.
Wireless charging, any time and anywhere: Thanks to the BMW wireless charging station universal the smartphone can be charged comfortably and efficiently without a cable in the vehicle. The mobile phone is saved in a stable and safe way. Especially smart: The integrated powerbank can be removed and enables wireless charging outside the vehicle.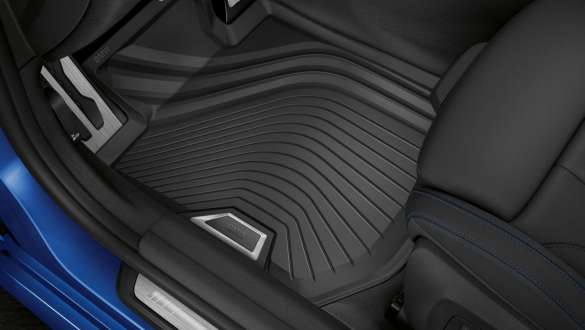 BMW Floor mats all-weather front.
The perfectly fitted, durable BMW all-weather floor mats with a raised border and elegant design protect the front footwell against moisture and dirt. They are black and feature a high-quality stainless steel inlay.
BMW Luggage compartment mat.
The durable, anti-slip, water-resistant fitted mat with raised borders on all sides and a shapely design protects the luggage compartment from dirt and moisture. Finished in black with a black stainless steel inlay, it perfectly complements the interior.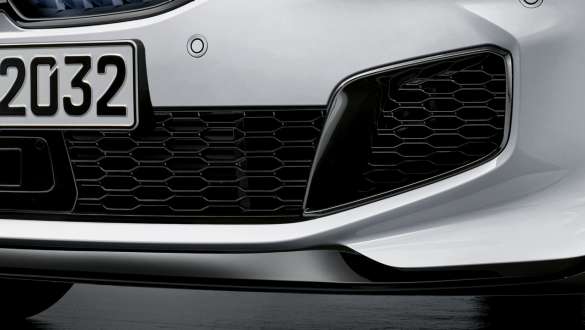 BMW M Performance front splitter in black high-gloss.
For a shiny, athletic look: The M Performance front splitter in black high-gloss provides optimum aerodynamics and highlights the vehicle's masculine appearance in a highly exclusive manner. A unique motorsport look for anybody who refuses to compromise.
Configure now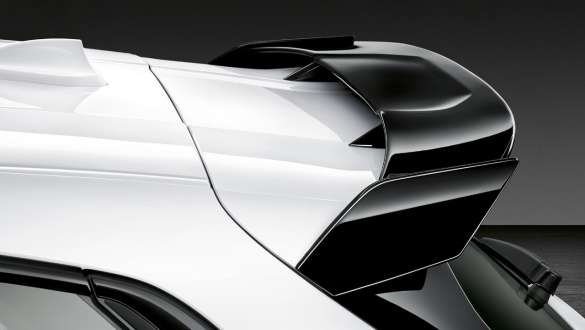 BMW M Performance roof-edge spoiler in black high-gloss.
Moving design. The rear spoiler is made of PUR in black high-gloss, an elegantly athletic accent for the rear of the vehicle. At the same time, it contributes to optimised aerodynamics. The spoiler is perfectly tailored to the vehicle design and can be painted in the body colour.
Configure now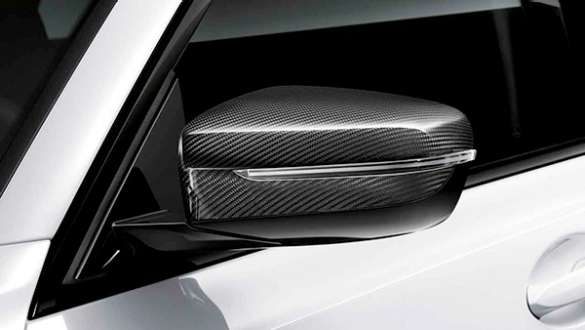 BMW M Performance exterior mirror cap carbon fibre.
Carbon fibre with new, unique look, meticulously crafted by hand: the striking exterior mirror caps underline the vehicle's high-tech character. Their dynamic design ensures an eye-catching premium look and adds an individual athletic touch.
Configure now
CARE KIT, SUMMER EDITION.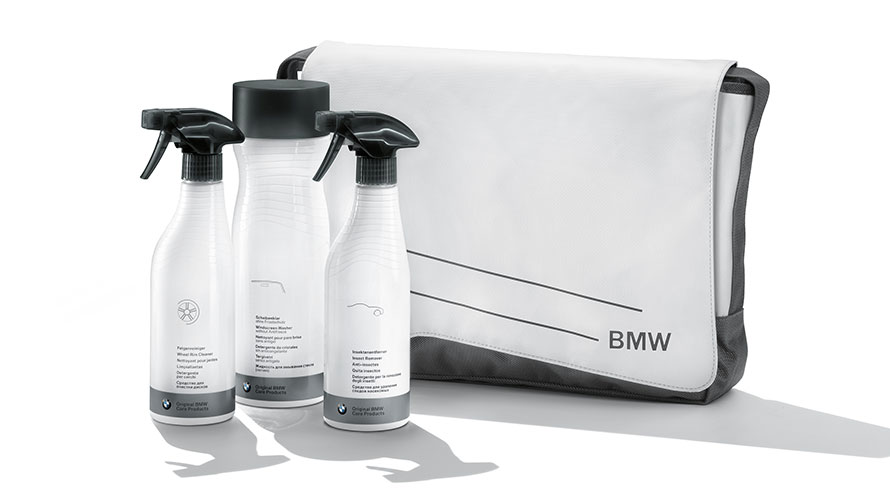 The products contained in the Care Kit are specially selected to meet summer cleaning needs. The attractive and versatile bag is made of tarpaulin, a fabric that is particularly easy to clean. The simple but dynamic style of the bag emphasises the high quality of the Care Kit and the Original BMW Care Products it contains. The design of the bag also makes it ideal for use as a laptop bag. The set contains: 1x Wheel Rim Cleaner (500 ml), 1x Insect Remover (500 ml), 1x Windscreen Washer Concentrate (1000 ml).

BMW SERVICE INCLUSIVE.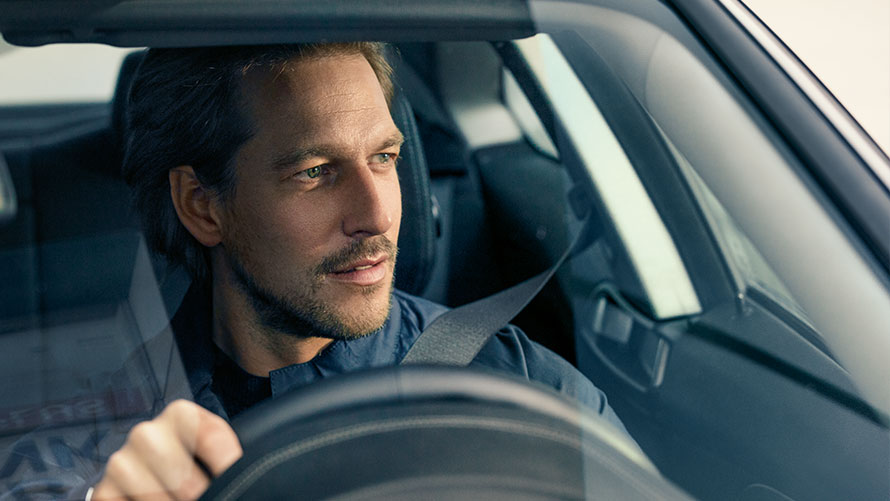 Just let go and concentrate on what really matters – enjoying the drive. With BMW Service Inclusive, you can do just that. With a single one-off payment you get all included services and maintenance tasks for a period of your choice.

Your benefits:
• Save money compared with buying individual services.
• Full cost control and transparency.
• Different packages for different needs and for new and used cars.
• Service specialists with BMW expertise and genuine BMW parts.
• Automatically transferred to new owners, increasing resale value.
• Valid at participating BMW Service Partners worldwide.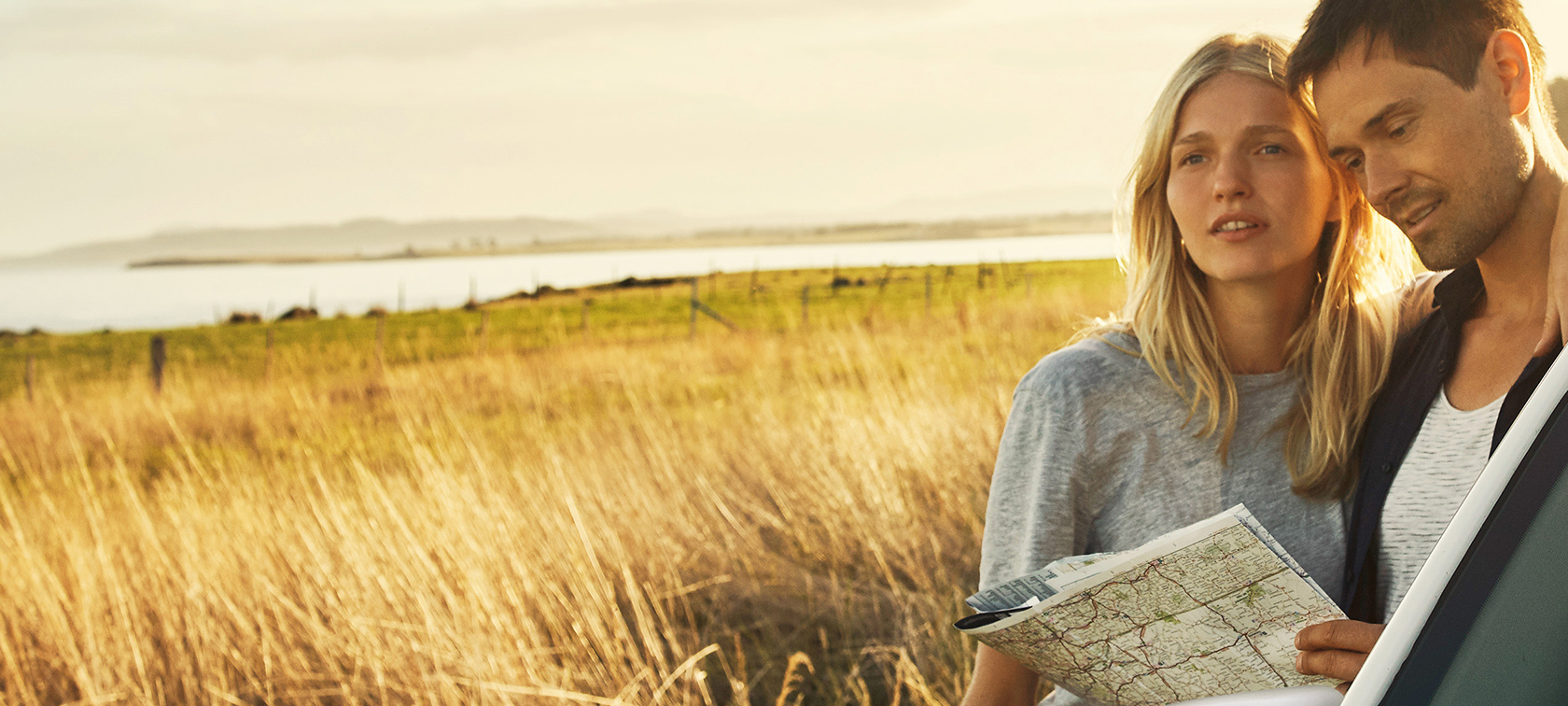 "ANTICIPATION IS MY CO-DRIVER."
Get the most out of your trip. Whether it's for day-to-day, work, free time or you're thinking of a road trip, BMW travel and comfort accessories will perfectly equip you to make to most of these opportunities. Wherever you happen to be going next, your BMW will be ready.

Read more
"ANTICIPATION IS MY CO-DRIVER."
EVERY TRIP IS A JOURNEY. YOUR JOURNEY.
BMW WHEELS-/TYRE SERVICE.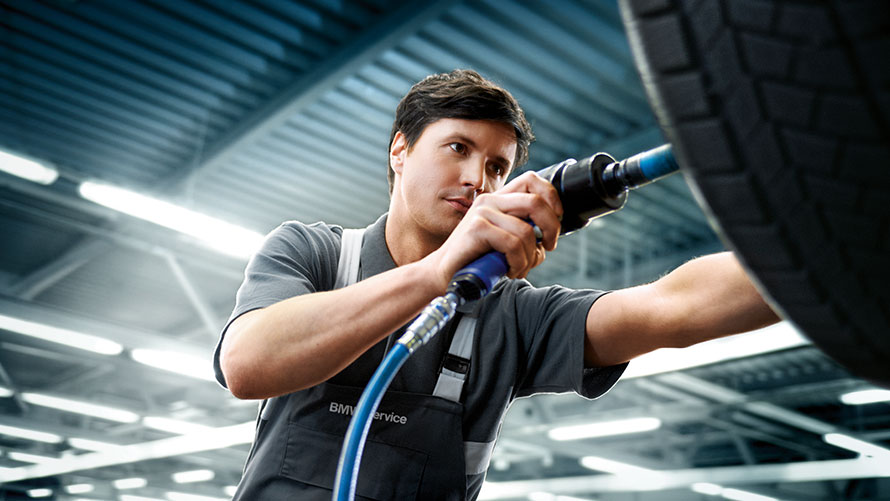 Not only do we change your winter and summer tyres, you also benefit from tread depth and brake checks. We offer wheel and tyre changes (including balancing) and first-class value for money. We carry out the inspection and maintenance with the greatest care and total competence. And with our professional wheel storage (including washing and balancing), you avoid stress and save space.
BMW TELESERVICES.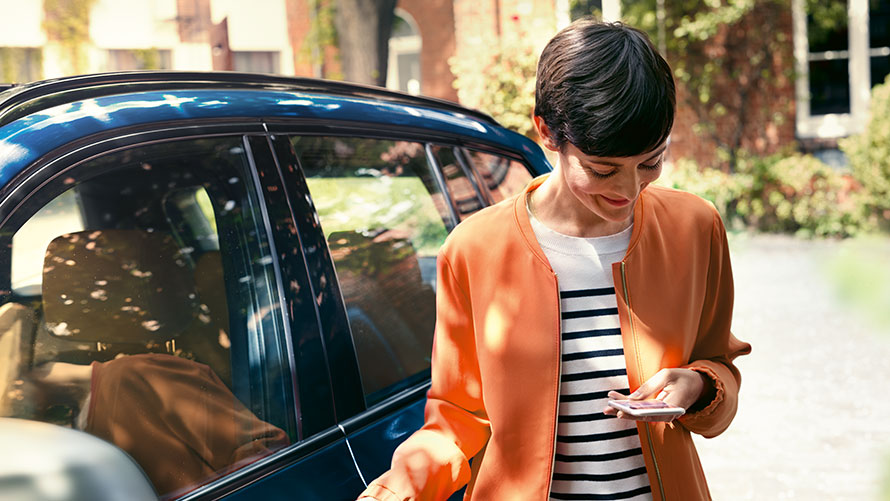 With the innovative Teleservices of BMW ConnectedDrive your BMW helps you to keep a clear head: when maintenance is needed or in case of a malfunction it provides your preferred BMW Service Partner with all relevant vehicle data. Your Service Partner will then contact you to arrange an appointment. So you can rely on a fast and straightforward service and don't have to think of everything yourself. The only requirement: you have registered your vehicle online in the BMW ConnectedDrive Portal and have selected a Service Partner. Discover now how BMW Teleservices can bring more convenience to your life.