It's not called 'Sheer Driving Pleasure' for nothing: when your business is considering fleet vehicles, there are several reasons why BMW should rise to the top of your list. You may be surprised to learn that the Ultimate company vehicle doesn't come at the ultimate price. In fact, when you combine special fleet pricing with our low running costs, the monthly outlay for your BMW fleet may be below the cost for your current vehicles.
So, let's talk more about the bottom line: when you take resale value into account, BMW becomes an even more attractive choice. In fact, in recent years our vehicles have been consistently awarded for their overall ownership proposition. That's because every BMW is designed to keep running costs to a minimum with a suite of BMW EfficientDynamics technologies. Meticulously designed engines help you get the maximum from every drop of fuel, regardless of fuel powering them, while the intelligent Condition Based Servicing system minimises servicing costs by monitoring your vehicle's condition and pre-warning you when a service is due or if an issue requires your attention.
And your employees and their vehicles will also always be networked with the world outside and the traffic around them, with the series of innovations we call 'BMW ConnectedDrive' incorporated into every BMW in our range. Of course, every BMW takes good care of its passengers with passive safety features which help to protect occupants in the event of a collision. But BMW also places a high importance on active safety innovations to help avoid any hazards and accidents in the first place, so you can be confident you're providing your employees with a safe and comfortable company car.
To ensure that we continue to improve on the BMW promise of the Ultimate Driving Machine, we are constantly developing innovative and alternative drive concepts and technology to make mobility more efficient and sustainable than ever before.
Read more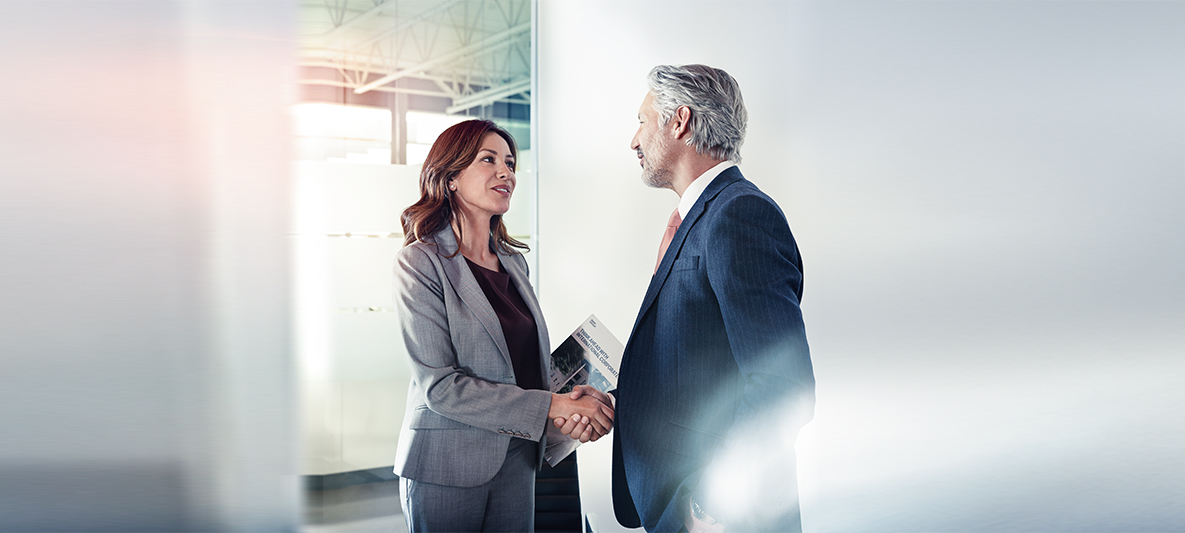 CORPORATE SALES FOR NATIONAL CUSTOMERS.
You can contact BMW Corporate Sales for personalized advice to help you put together the fleet that meets your company's specific needs. You may also choose to visit the nearest authorized BMW Dealership for comprehensive information about the latest offers and individual financing packages available for customers in your region.