TAKE THE LEAD WITH THE BMW 5 SERIES.
DRIVE HOME THE BMW 5 SERIES WITH GREAT OFFERS.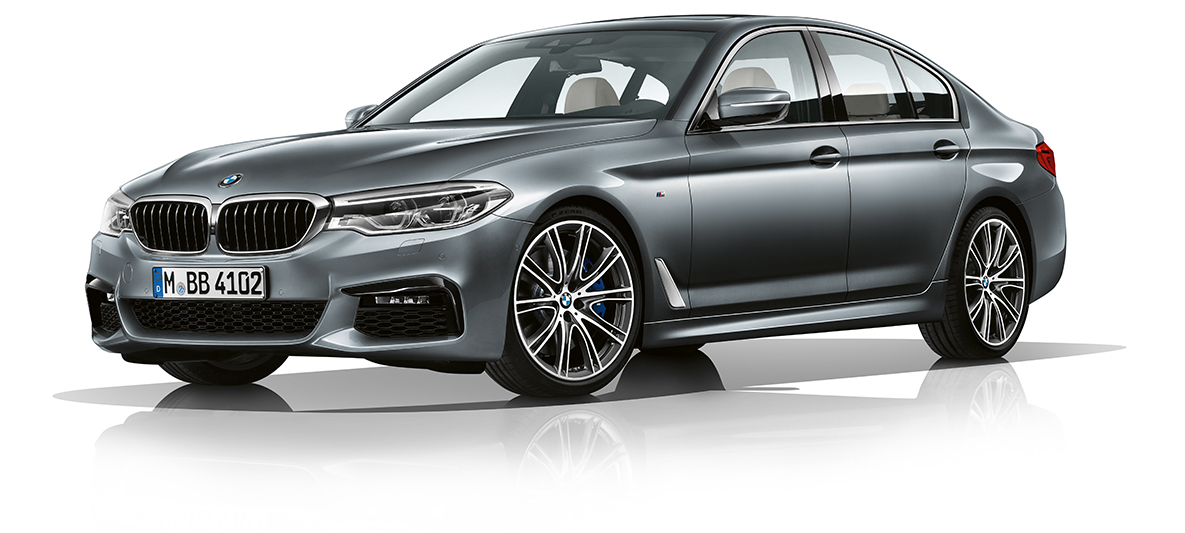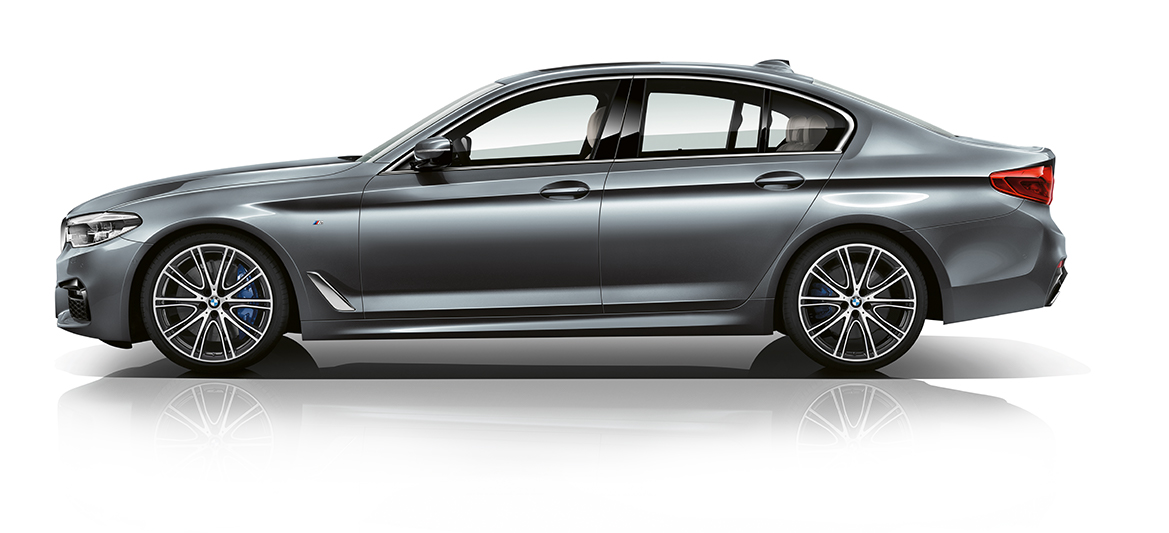 EXTERIOR DESIGN.
Even when standing still, the BMW 5 Series creates a powerful impression. In the seventh generation of the sportiest business sedan, kidney grille and headlights are directly linked for the first time ever. The low roof line sloping to the rear lends the muscular body an elegant coupé-like silhouette. And the broad rear emphasises the high performance capacity of the BMW 5 Series.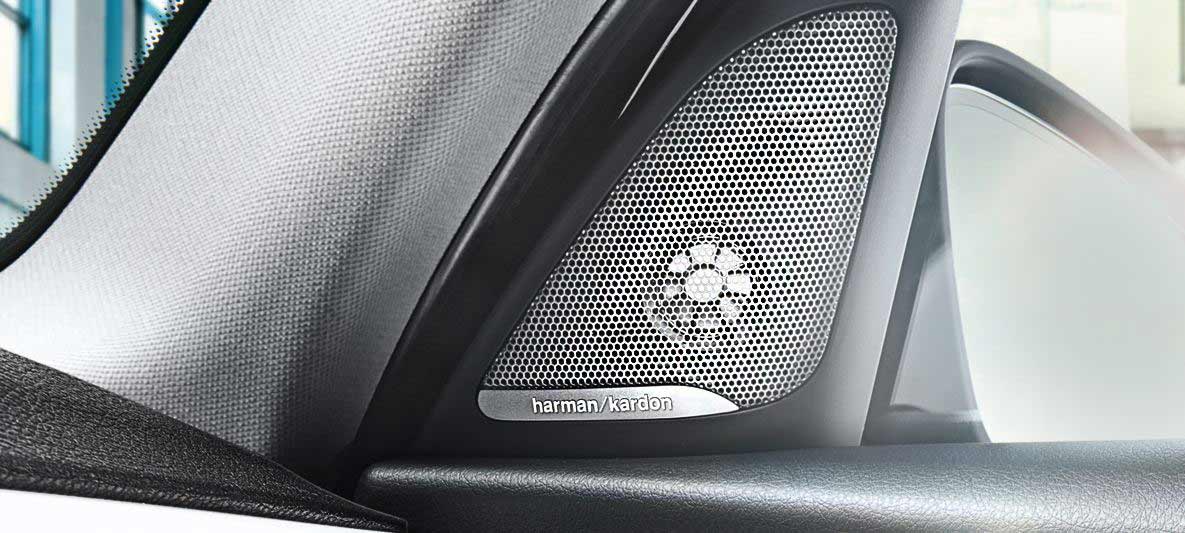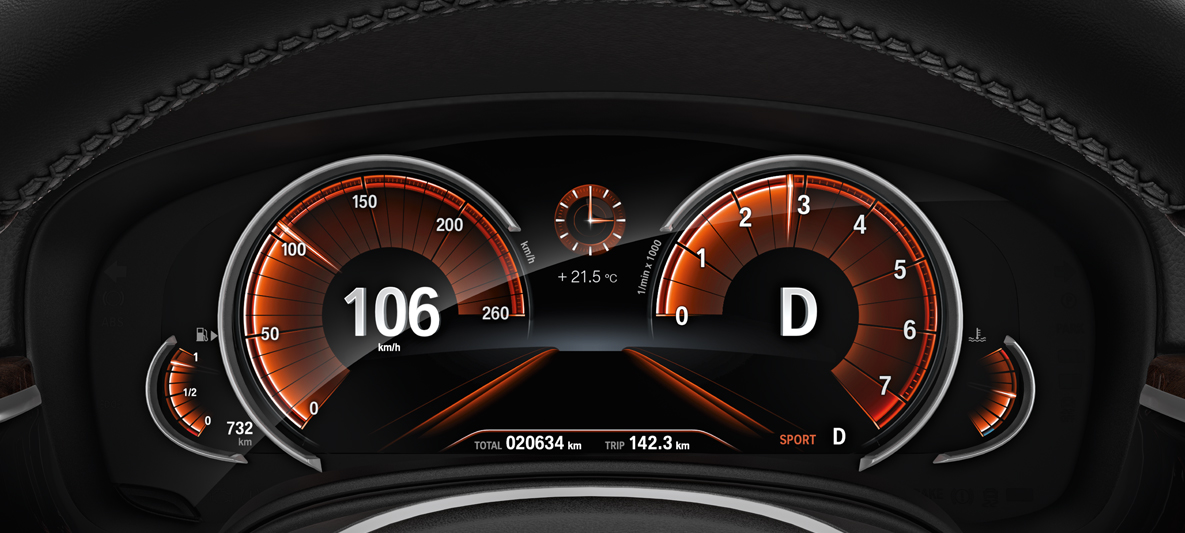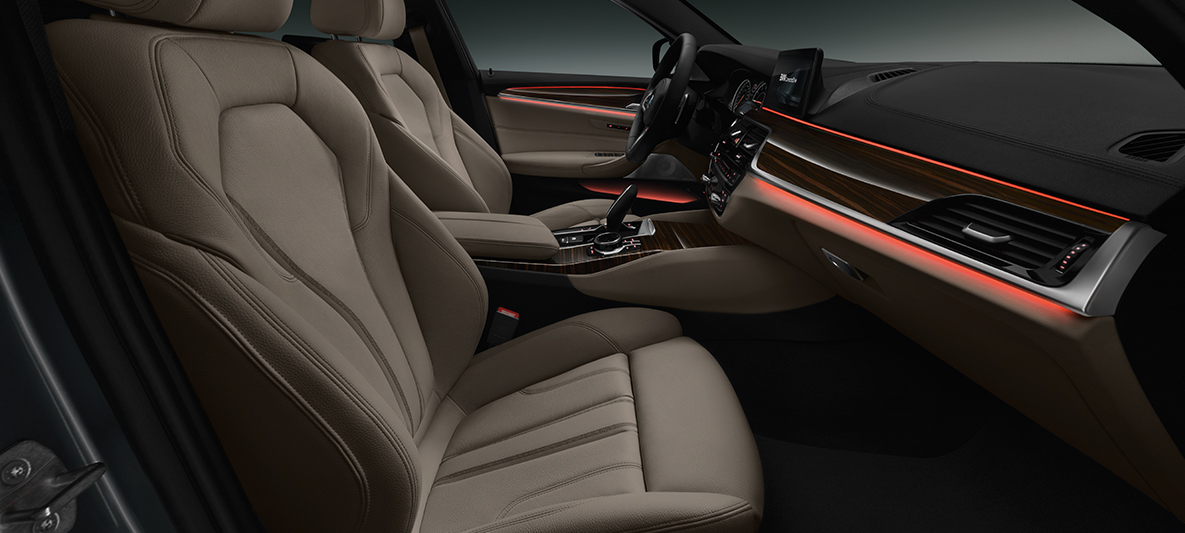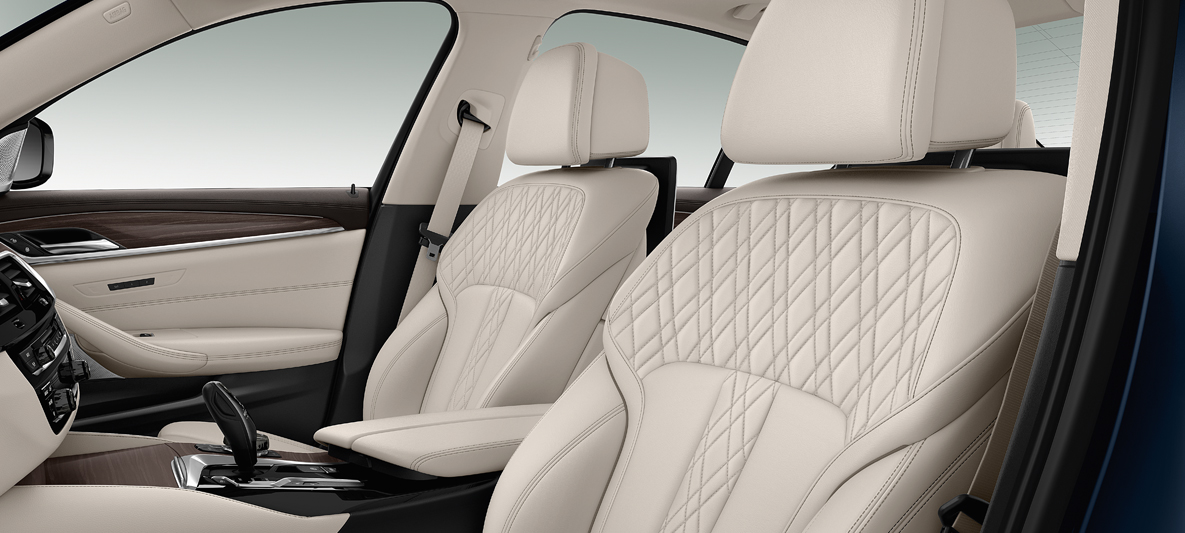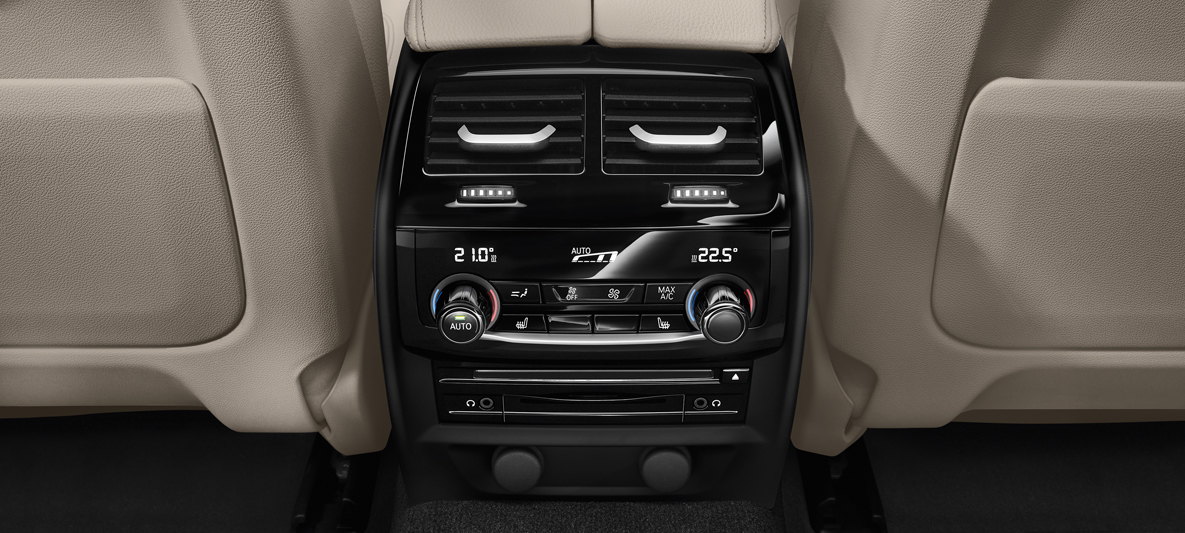 Harman Kardon Surround System.

The BMW 5 Series Sedan is equipped with the innovative Harman Kardon Surround System. Supreme listening pleasure and a magnificent driving sensation merge into one unique experience. Sixteen active speakers with a total of 600 watts produce music in brilliant quality.

Multifunction Instrument Display.

The multifunctional instrument display with Black Panel technology and a screen diagonal of 10.25" provides a highly impressive visualisation of the driving experience. At the same time, it helps the driver to concentrate on the road ahead by displaying relevant information and prevents distraction.

Three different modes and their specific characteristics – each of which have their own colour scheme and graphic style – can be displayed in the instrument cluster: COMFORT, ECO PRO and SPORT modes. While COMFORT mode largely retains the appearance familiar up to now, blue tones dominate the display in ECO PRO mode, in which the new EfficientDynamics and Bonus Range displays aid the driver in achieving the most efficient driving style possible. SPORT mode, in contrast, is recognisable by its red colours, and includes an engine output display.

The multifunctional instrument display also allows navigational information to be displayed, including tips from the route-ahead assistant, as well as lists from the entertainment and telephone functions.

Instrument panel in Sensatec.

The Instrument panel in Sensatec lends the interior a highly exclusive atmosphere. The artificial leather is applied directly to a semi-rigid foam, and features an impressively soft surface. The wear-resistant material is finished with attractive double lap seams.


Comfort Seats with Nappa Leather.

The Comfort Seats for driver and front passenger can be electrically adjusted in a variety of ways and provide a perfect seating position for a relaxed arrival.

The fully electrically adjustable, multi-function comfort seats for driver and front passenger offer perfectly individual seating comfort for all occupants. Comfort seats can be adjusted in their lateral position, seat height, seat angle and back-rest angle. Seating depth and lumbar-support height and depth can also be altered for maximum comfort. By encouraging a healthy orthopaedic seating posture, it reduces strain on the back muscles.
Additionally, the seats are upholstered in exclusive, high-quality Nappa Leather with special stitching with piping in contrast for pure elegance and unmistakable presence.


Four Zone Air Conditioning.

The automatic air conditioning with 4 zone comes with separate temp control and blowers for driver, front passenger and also left and right rear passengers, along with two air vents in the B columns.