FANTASY. WHEN DREAMS GROW WINGS.
Children love to create and live in their own worlds of fantasy and make-believe. The products of the BMW Kids Collection inspire their creativity. Let your youngest explore and discover.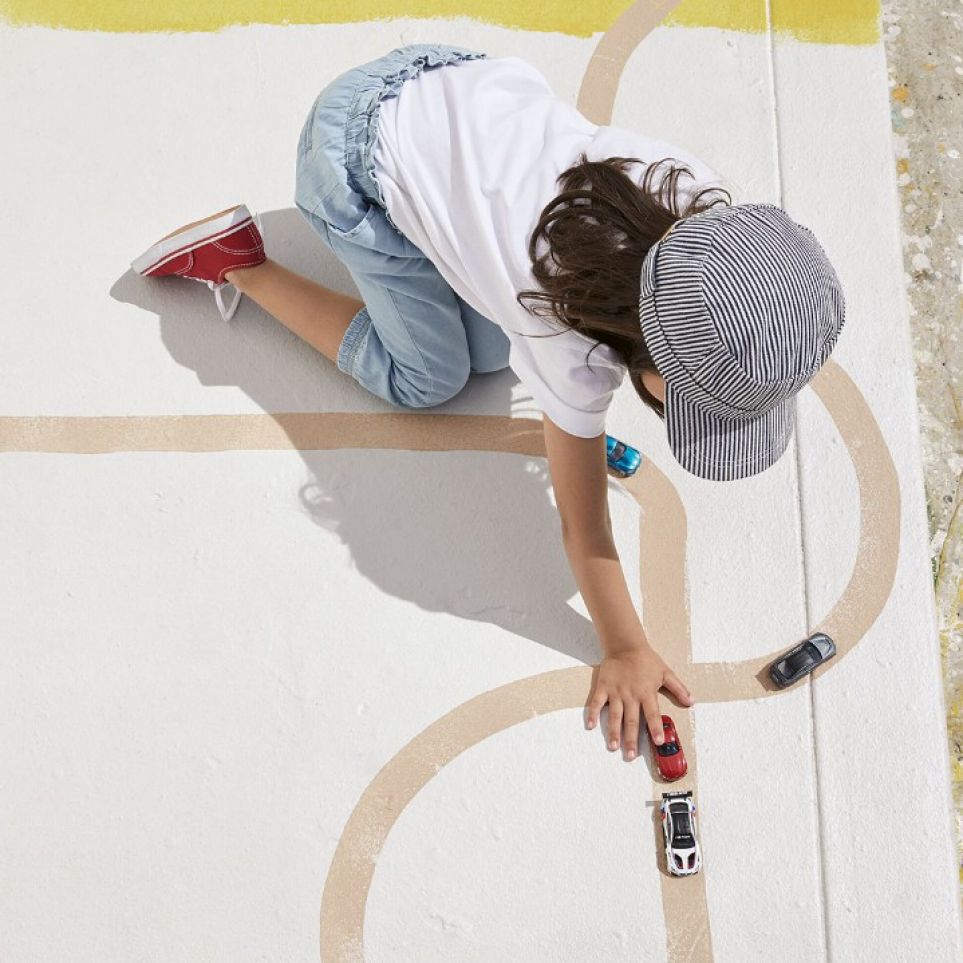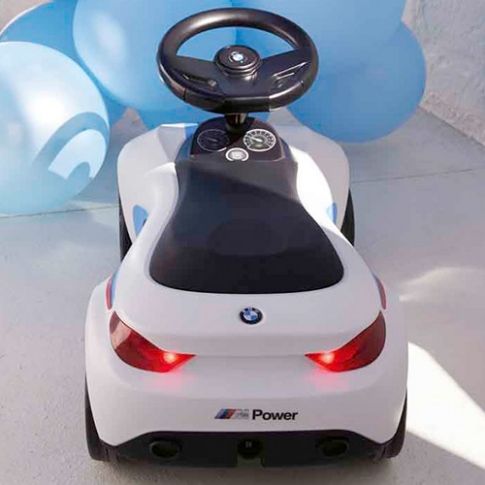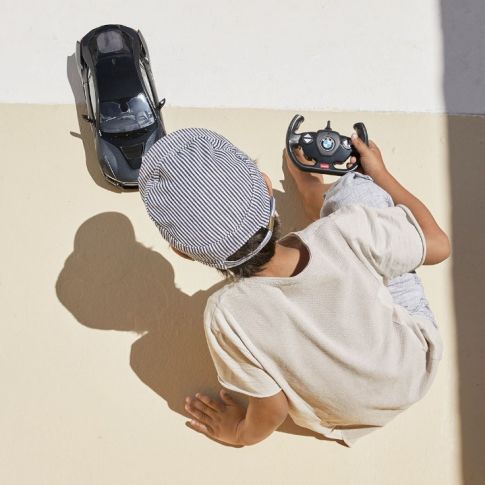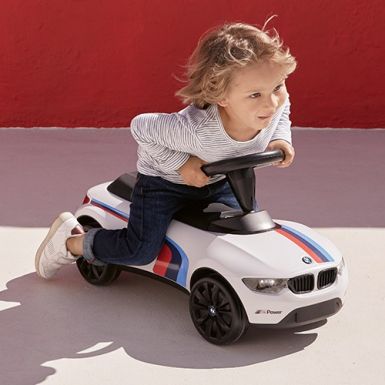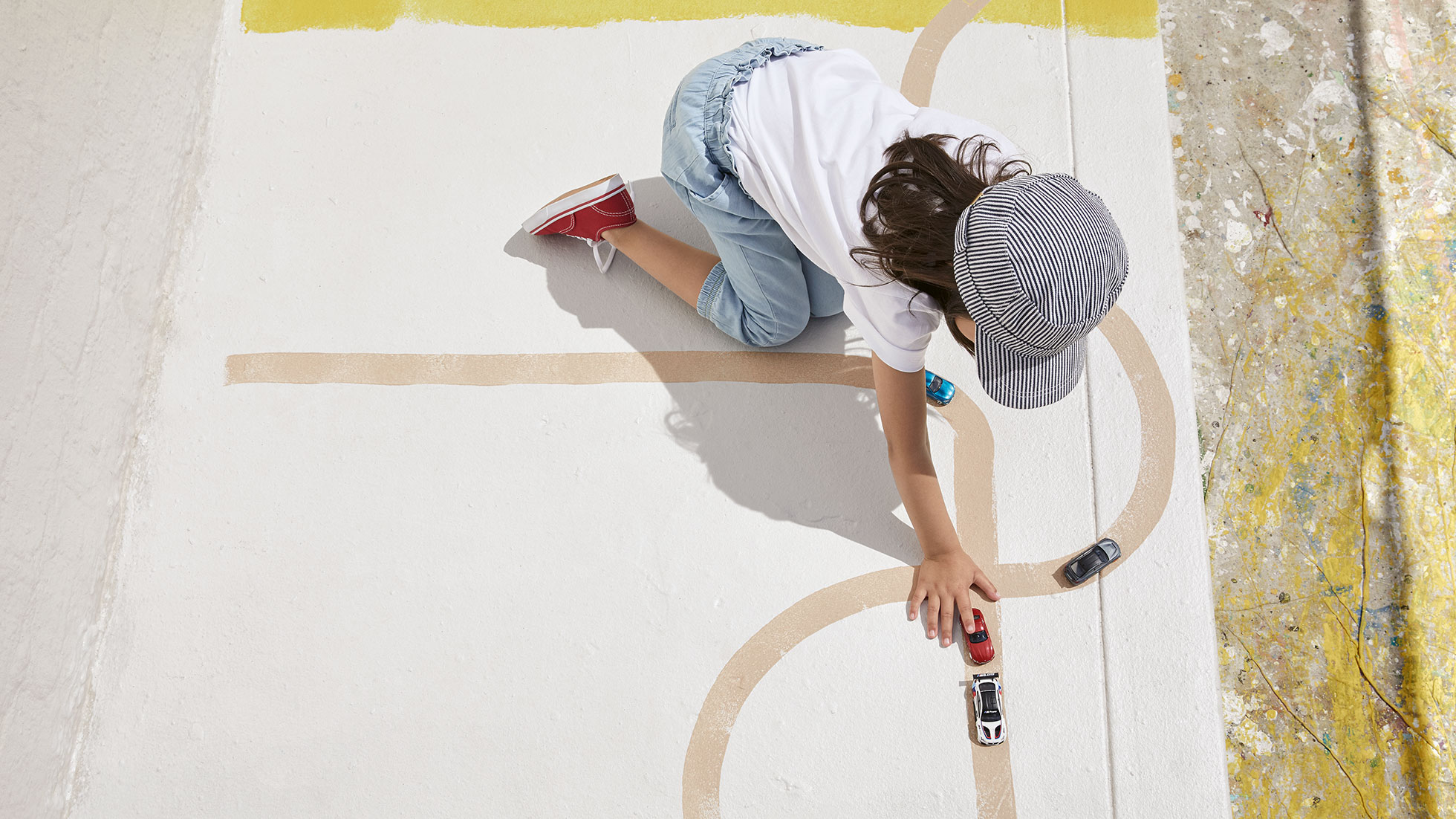 OVERTAKING MANOEUVRES TO GO: THE BMW SPORT CAR COLLECTION.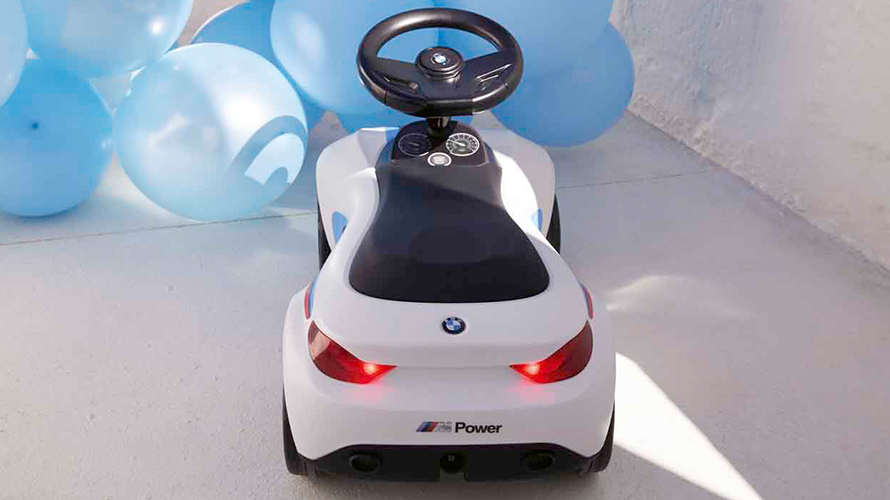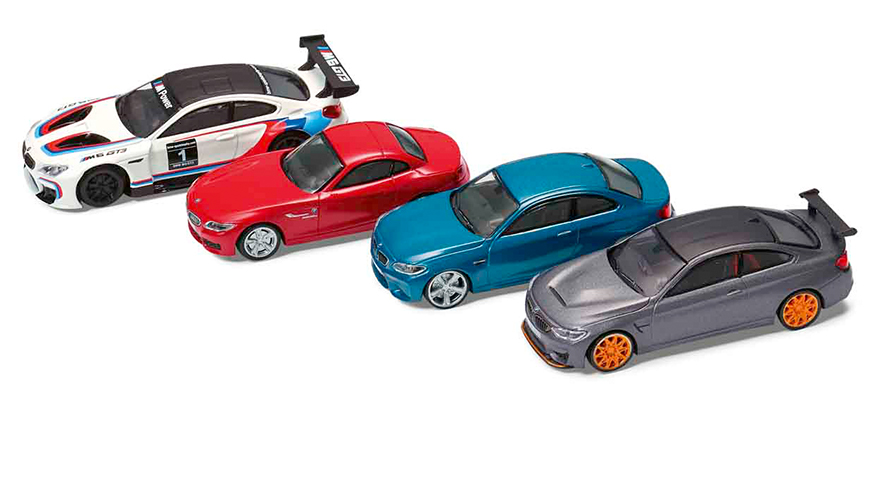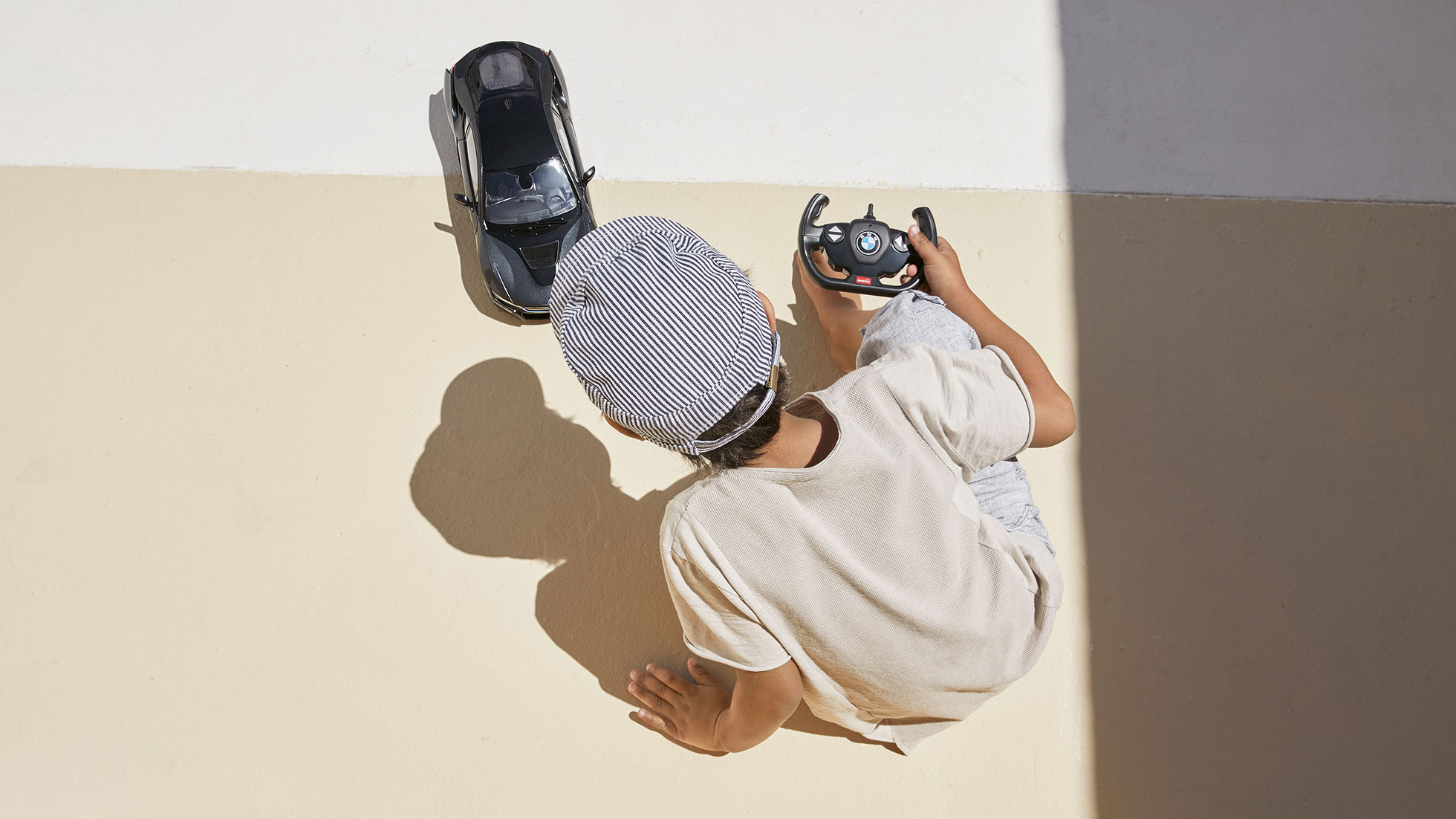 OPEN THE GULL-WING DOORS FOR LOADS OF FUN: THE MINIATURE RC BMW I8.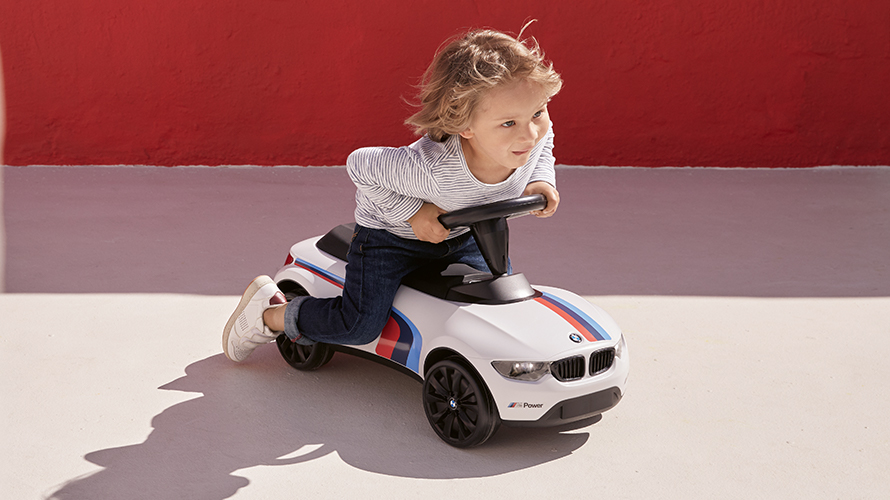 BMW MOTORSPORT BABY RACER
Full of surprises.
As diverse as life itself: The BMW Kids Scooter is amazingly adaptable. As a sit-on scooter, its integrated drawer offers space for a painting book are a favourite soft toy. Thanks to its height-adjustable handlebar, it can be quickly and easily converted into a trusty playmate that promotes the development of motor functions and balance.

Read more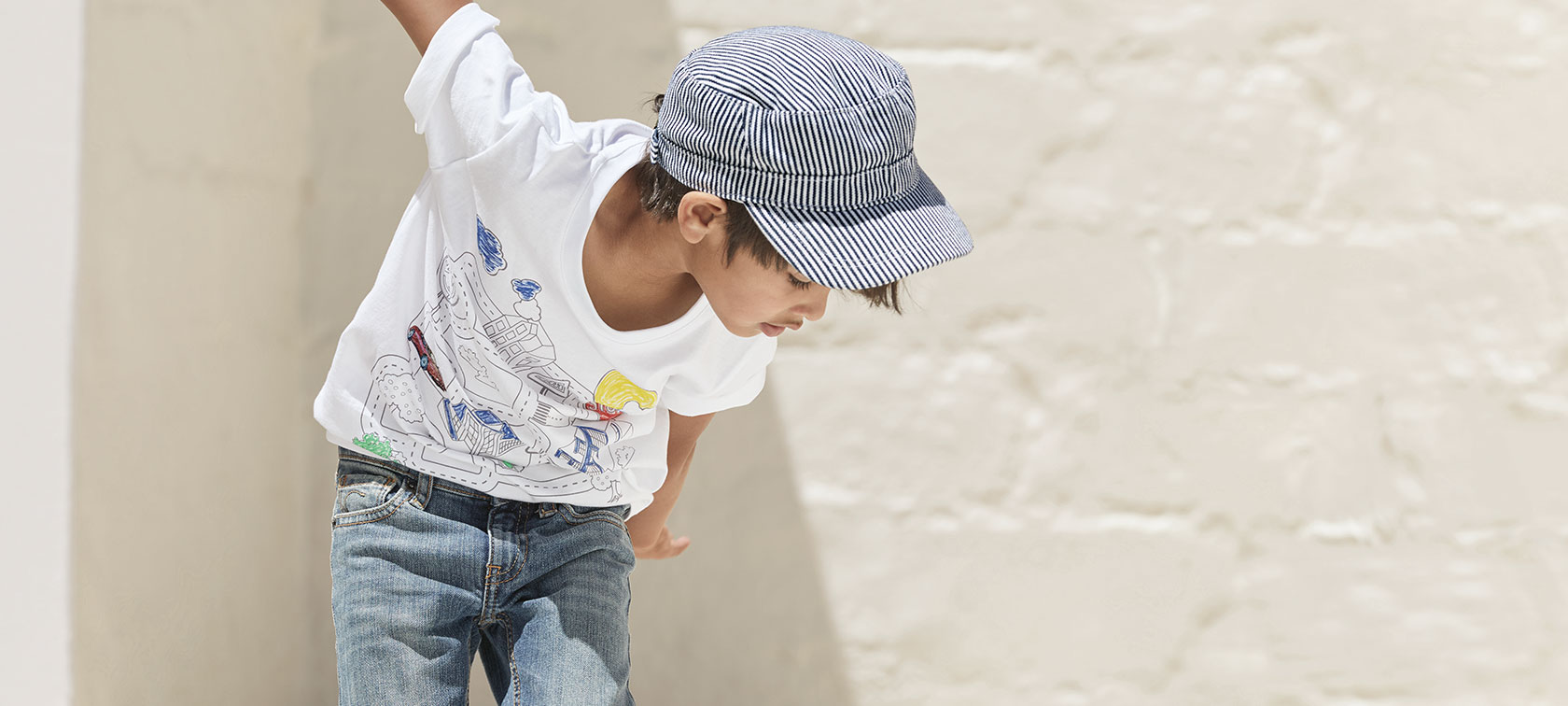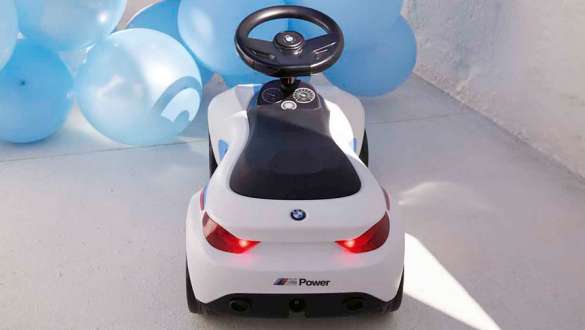 BMW Baby Racer
The new sporty Baby Racer, boasting a new design and comprehensive standard equipment: noise-cancelling rubber tires and an ergonomically optimized steering wheel with BMW logo and horn.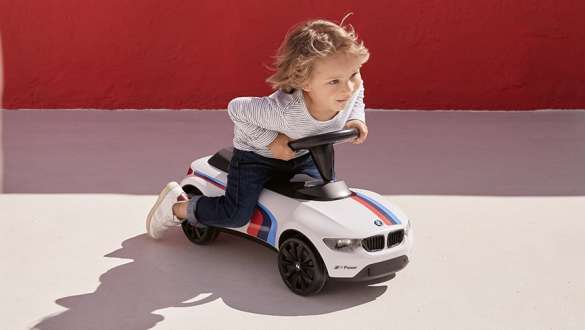 BMW Motorsport Baby Racer
Lots of racing fun for the little ones. Features a built-in horn, LED tail lamps and front headlights for even more driving pleasure and light with automatic switch-off.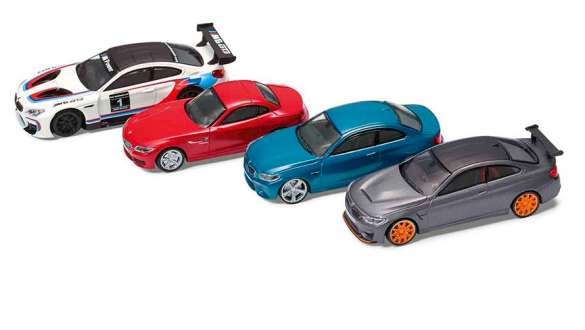 BMW Miniatures set – set of 4
BMW Miniatures are as fascinating and exiting as the real thing. The fascination of living design: BMW Miniatures are immediate eye-catchers, wherever they are placed.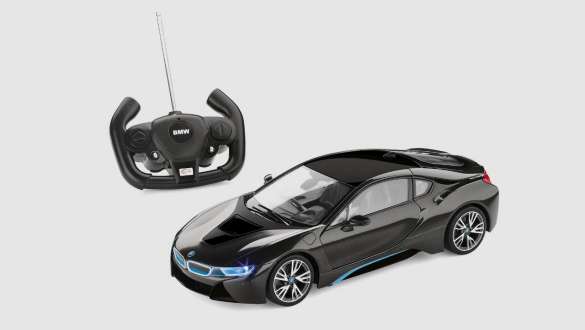 Miniature RC BMW i8.
Remote-controlled Miniature BMW i8; its gull-wing doors can be opened from the controller. 2.4 GHz wireless technology for controlling up to 70 model vehicles without overlapping. The battery can be recharged using the integrated USB cable. The controller features a BMW logo and automatically detects the car. Suitable for children aged 8 years and over.