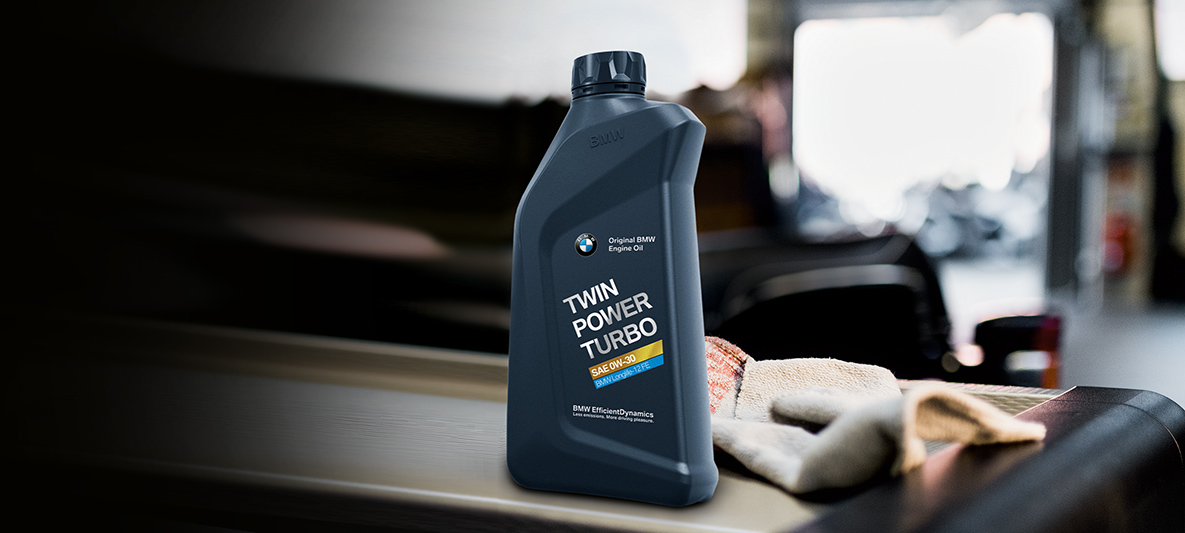 ONLINE APPOINTMENT SCHEDULING.
Your BMW Service Partner will be pleased to advise you on all the products and services that will help you drive your BMW engine to peak performances and preserve its operating life. Take more time for the pleasant things in life and use our convenient online facility to arrange an appointment with a BMW Service Partner in your area now!

ORIGINAL BMW ENGINE OIL. PERFORMANCE. EFFICIENCY. PROTECTION.
BMW TwinPower Turbo engine oils support the properties of BMW engines and contribute to full power delivery with high efficiency as they help to protect the engine against wear and corrosion. This helps to keep the engine clean and to increase its service life. With Original BMW TwinPower Turbo Engine Oils you are always on the safe side. Whether 'Select' engine oils in the silver category or 'Premium Efficiency' engine oils in the gold category - discover the ideal Original BMW engine oil for your BMW engine and benefit from long-lasting performance.
*Assured price for Engine Oil service is valid on car models older than 4.5 years and on Engine Oil service and Oil Filter Replacement. Price mentioned is exclusive of taxes.

Read more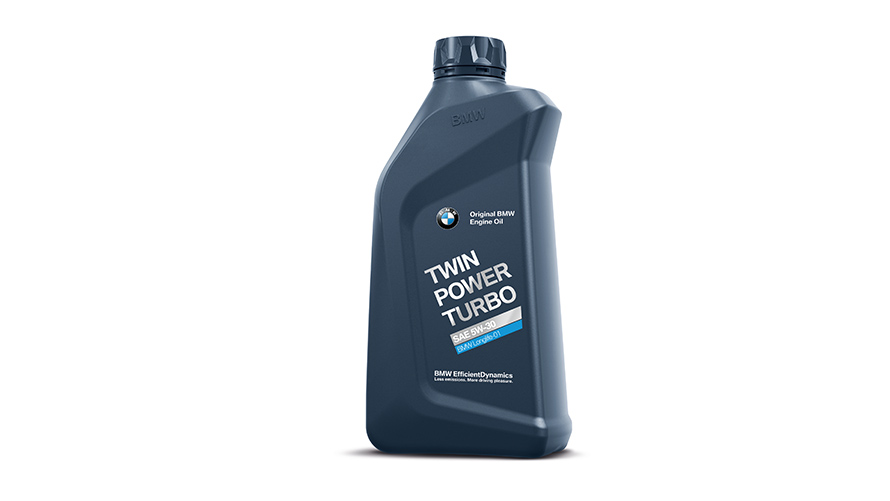 BMW TwinPower Turbo Silver.
BMW TwinPower Turbo Silver. Engine oils for sustainable driving pleasure: Not only do these oils contribute to a good engine performance, the oils also help to keep critical engine parts clean and to protect the engine.
Read more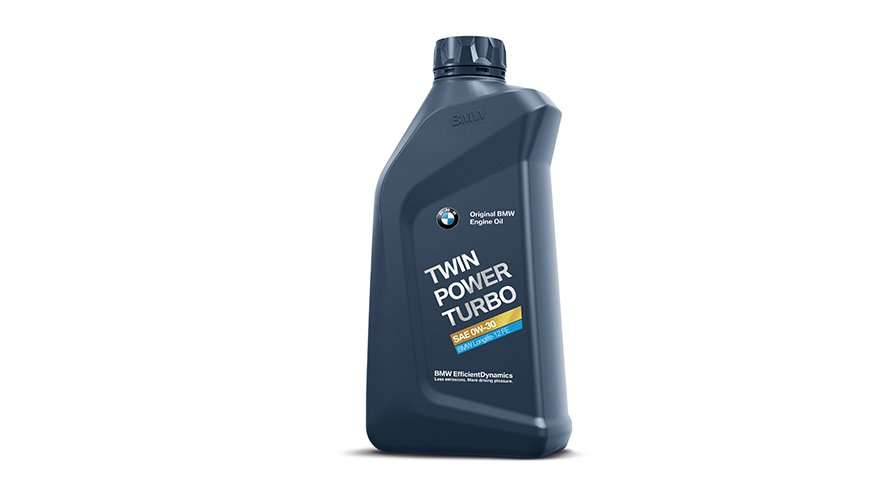 BMW TwinPower Turbo Gold.
BMW TwinPower Turbo Gold. Engine oils for an outstanding performance: Engine oils in the "Gold" category set new standards, contributing to achieve an outstanding engine performance and high engine protection. Oils with the "FE" on the label (= fuel economy) also show fuel savings in the NEDC compared to BMW Longlife-01 Engine Oils.
Read more
5 BENEFITS OF ORIGINAL BMW ENGINE OILS.
01

Shows improved fuel economy, which leads to reduced CO₂ emissions.(1)

02

Protect the engine from sludge, which enables a long engine service life.(2)

03

Capture dirt particles, which reduces deposits in the engine.

04

Has lower tendency to evaporate, which leads to low oil consumption and thus less frequent top-ups.(3)

05

Ensures an outstanding low temperature performance, even in temepratures as low as -40°C, which enables easier cold-start characteristics.(4)
5 BENEFITS OF ORIGINAL BMW ENGINE OILS.
01

Premium expertise package "product and service" - BMW TwinPower Turbo Engine Oil along with BMW engines and service expertise are exclusively available at authorised BMW partners.

02

Selected product portfolio - The engine oils are developed and perfectly matched to the requirements of BMW TwinPower Turbo engines and fully exploit their potential.

03

Engine performance - Improved viscosity provides improved cold-start characteristics of the engine and consistent performance.

04

Engine protection - The Original BMW Engine Oils offer excellent cleansing capabilities, as well as superior protection against corrosion and wear for a prolonged engine lifetime.

05

Efficiency - Minimised evaporation rate reduces oil consumption. Reduced friction saves fuel.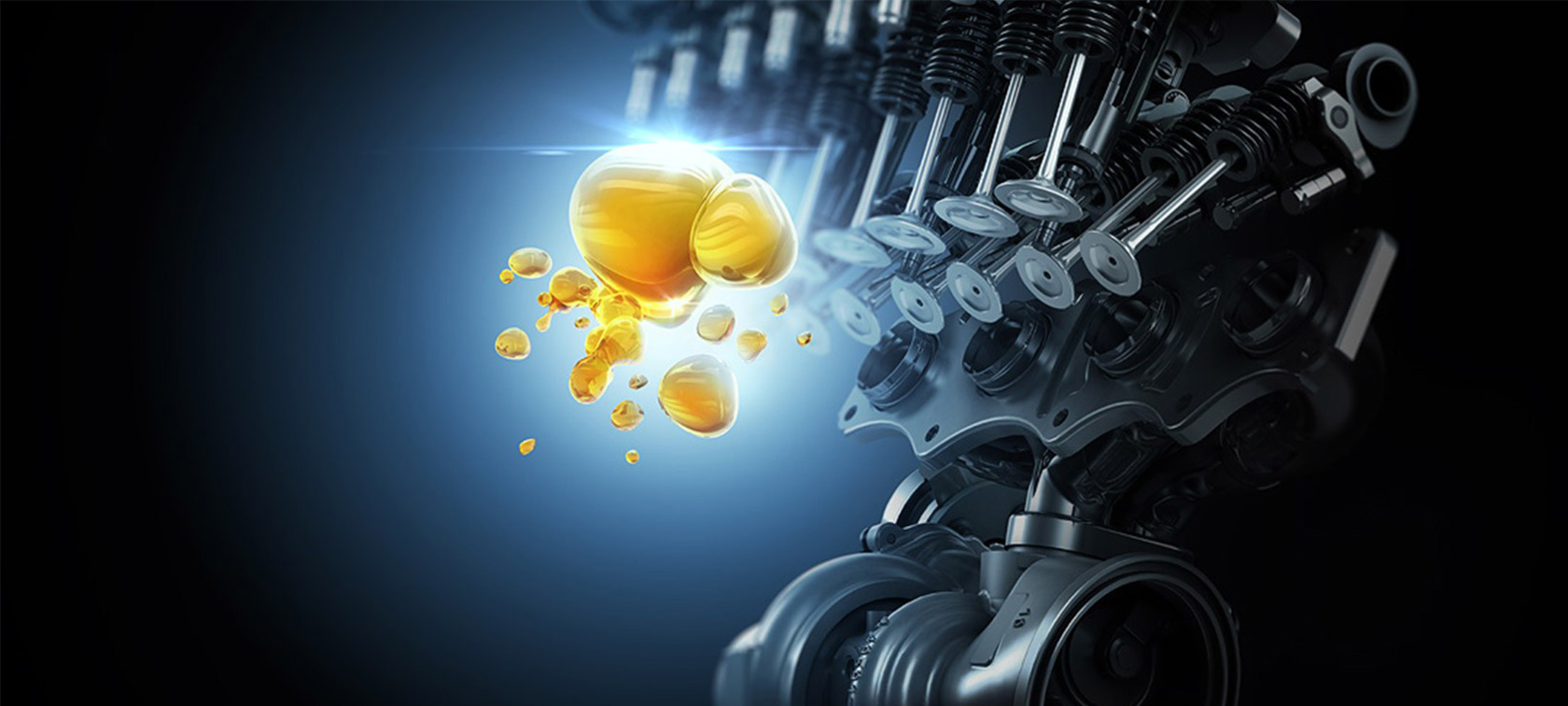 KEEP YOUR ENGINE PERFORMING.
Original BMW Engine Oil and Service.
*Terms and Conditions apply. Limited Period Offer and only available on selected services for car models older than 4.5 years. Offers are subject to change without any prior notice. The products shown in the advertisement may differ from the products available in the Indian Market. Price mentioned is exclusive of taxes.
Read more