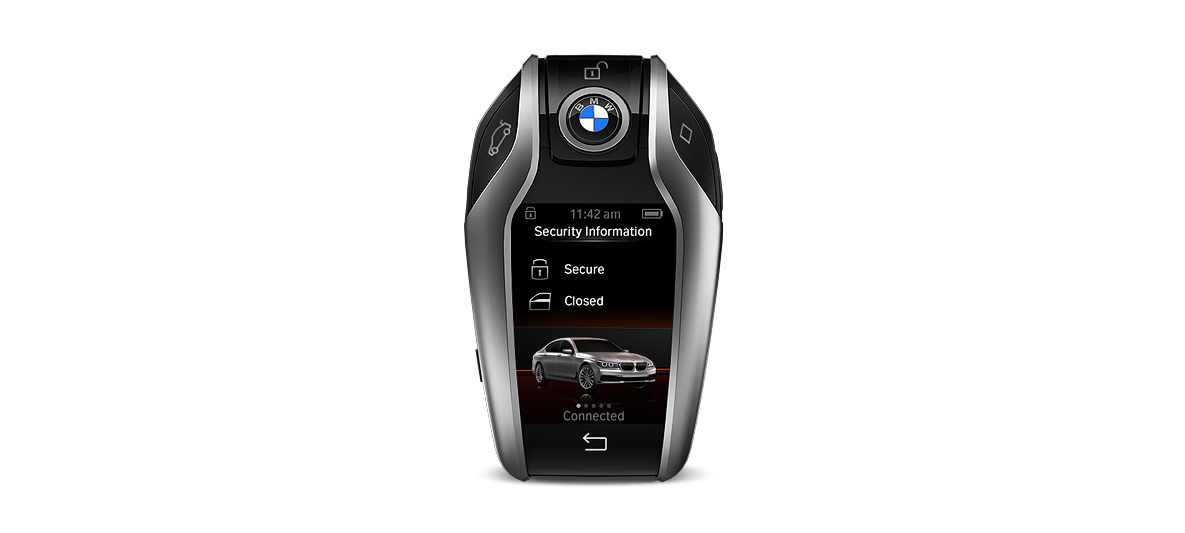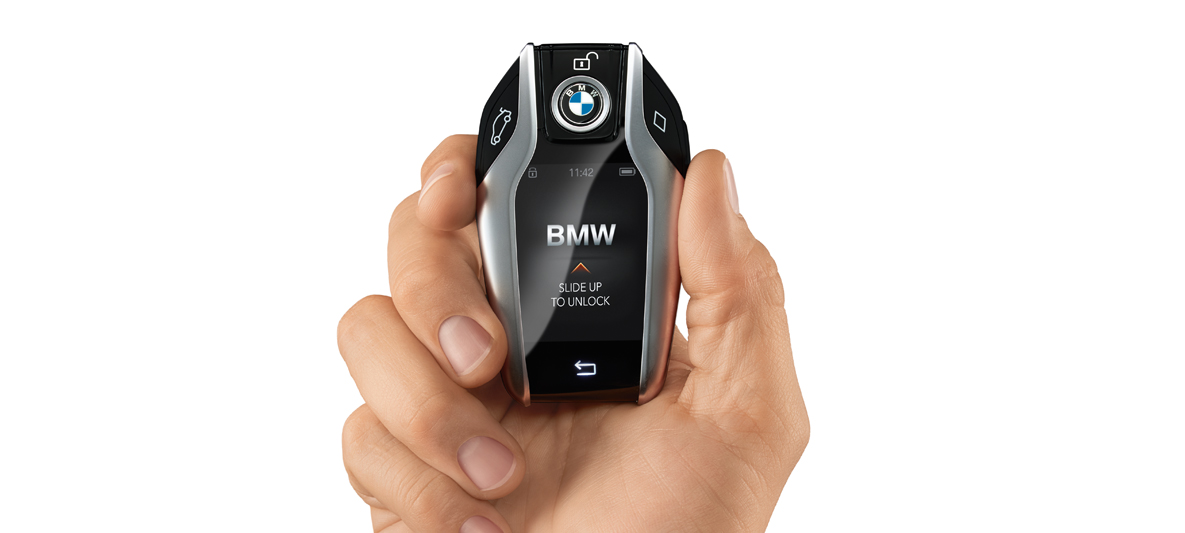 BMW DISPLAY KEY.
Forget everything you know about the car key. The BMW Display Key is a smart piece of technology that connects you to your BMW 5 Series. A remote control and a touchscreen display in one, you can use it to park your vehicle, check your fuel, set the cabin temperature and see whether your BMW 5 Series is locked. And for those that prefer something simpler, the all-new BMW 5 Series also comes with two conventional remote keys.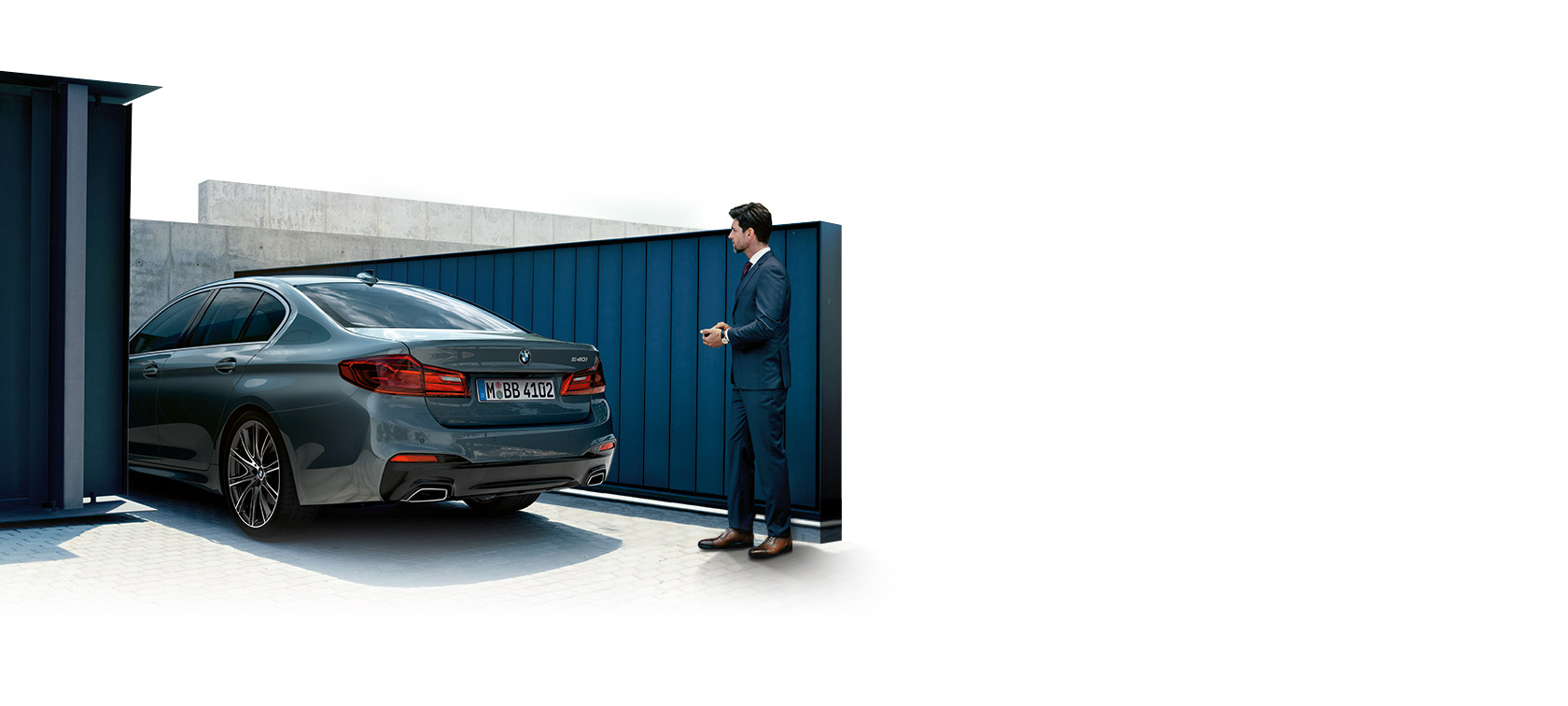 REMOTE CONTROL PARKING.
The Remote Control Parking function allows the driver to conveniently get out of the vehicle before parking it via remote control by moving it forward into, or reversing out of, a tight parking space or garage. The Remote Control Parking function is activated by the driver once outside the car, with the BMW display key.
Read more
PARKING ASSISTANT WITH SURROUND VIEW.
The equipment package Parking Assistant Plus makes parking and manoeuvring the vehicle easier. It features Surround View including Top View, PDC and the Parking Assistant with linear guidance, which parks the vehicle parallel or perpendicular to the lane completely automatically. The system works by measuring potential spaces while driving past them at a low speed.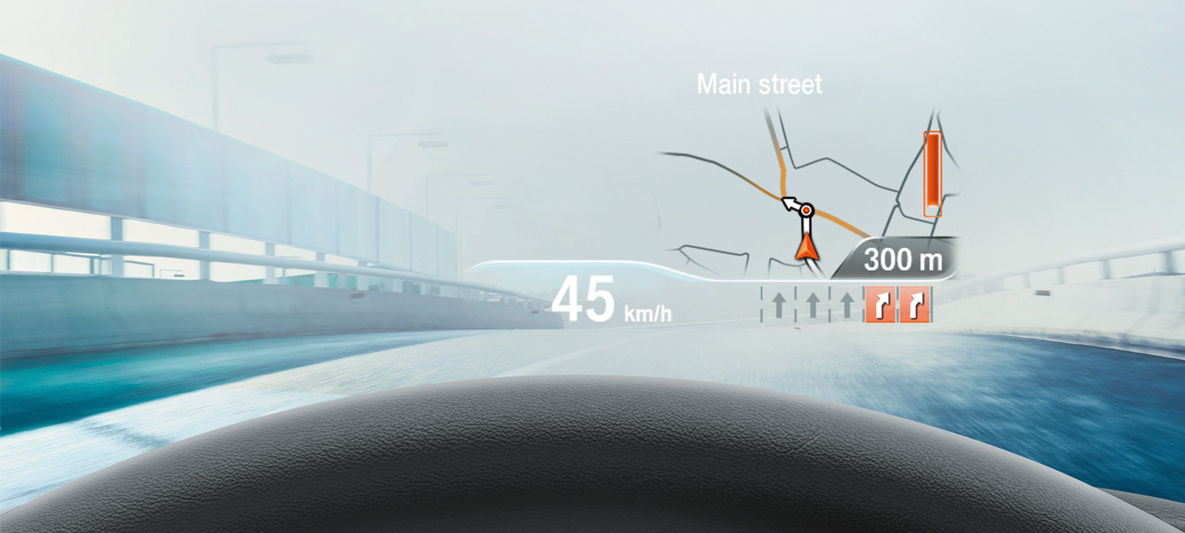 BMW HEAD-UP DISPLAY.
The full-colour BMW Head-Up Display projects information that is situation-specific and relevant to the journey directly into the driver's field of vision, thereby allowing him or her to fully concentrate on driving. Data such as speed is displayed, along with navigation tips, Speed Limit Info including no-overtaking indicator, telephone and entertainment lists, and information and warnings from the various driver assistance systems.