IMPRESSIVE. IN EVERY MOVEMENT.
IMPRESSIVE. IN EVERY MOVEMENT.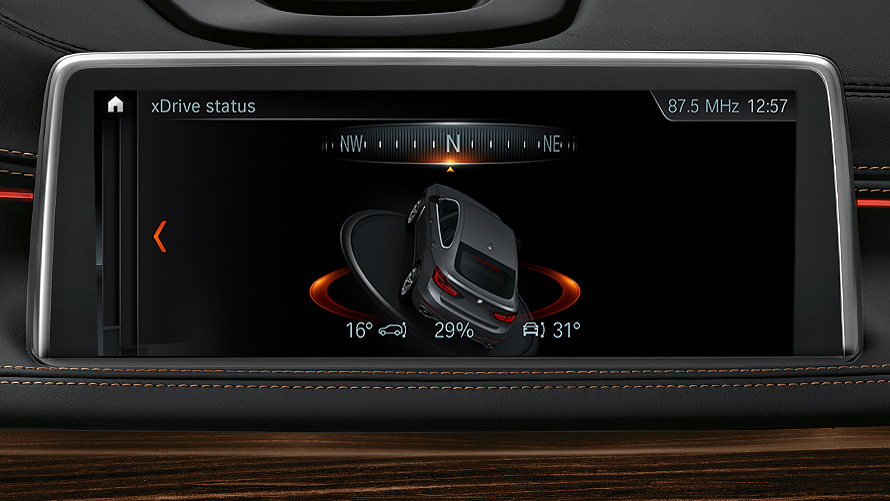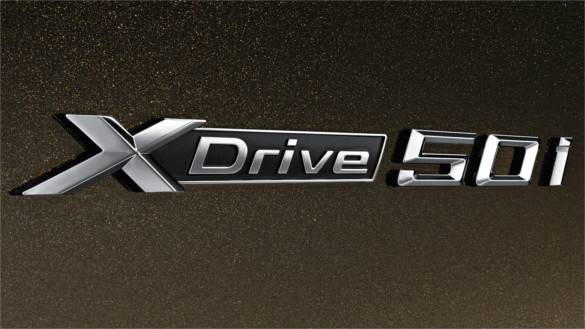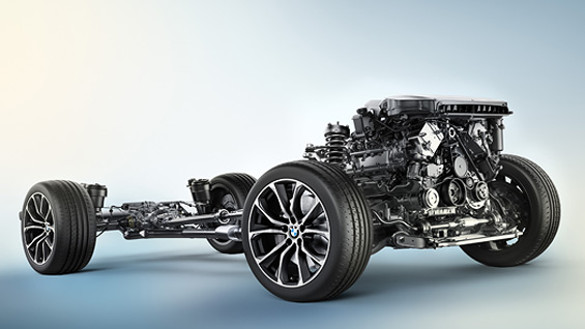 BMW xDRIVE.
The intelligent BMW xDrive four-wheel drive system adapts perfectly to even the most challenging road surface conditions, ensuring outstanding traction at all times. With xDrive and Dynamic Stability Control (DSC), the BMW X6 remains directionally stable and on track. Split-second response times allow xDrive to distribute drive power flexibly between the two axles for optimum grip. In this way, xDrive combines the advantages of all-wheel drive – traction, directional stability and safety – with classic BMW agility.
xDrive status

A clear message even in difficult situations: With xDrive Status, drivers always see the big picture. The driver can access data relevant for off-road driving via the instrument cluster and the central Control Display. In addition to an easily readable compass (only in conjunction with Navigation System Professional), it also shows the car's angle of inclination and cross slope, both in degrees and visually in a 3D display.