BMW EFFICIENT DYNAMICS TECHNOLOGY.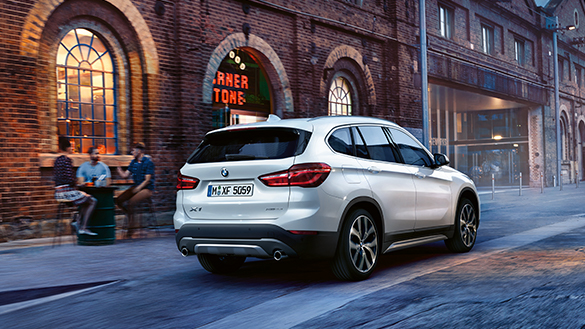 BMW EFFICIENT DYNAMICS TECHNOLOGY.
The combination of economical BMW TwinPower Turbo engines, intelligent lightweight construction and sophisticated aerodynamics form the basis in the BMW X1 for enhanced driving pleasure with reduced fuel consumption. Rounding off this approach are BMW EfficientDynamics technologies such as the standard-feature energy management with Automatic Start/Stop function and Brake Energy Regeneration. Options such as the 8-speed Steptronic transmission help to further increase efficiency and dynamics in the BMW X1.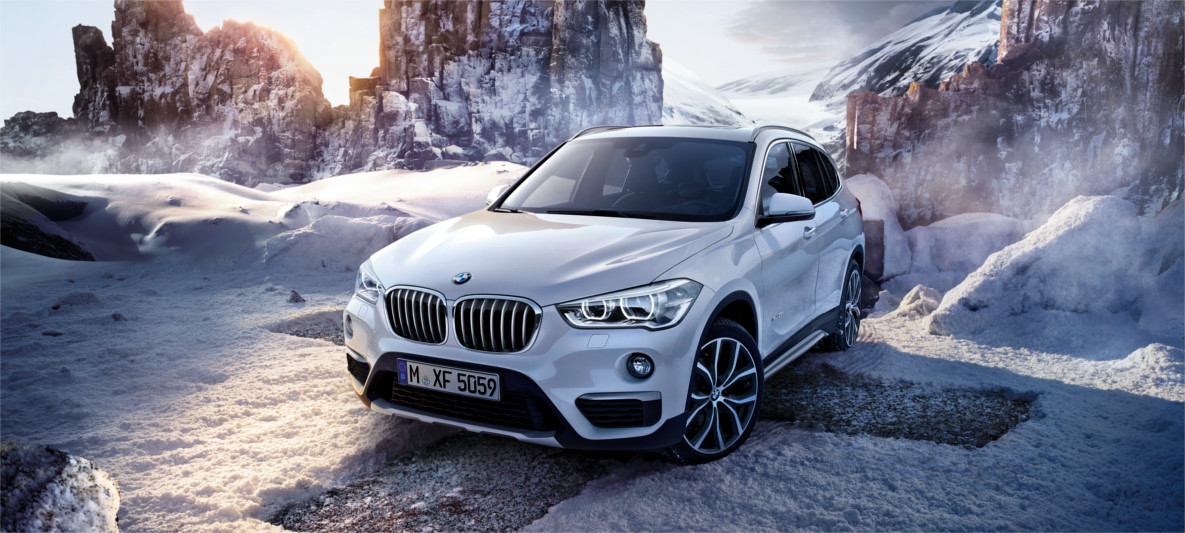 BMW xDRIVE.
The intelligent BMW xDrive all-wheel drive system adapts nearly perfectly to even the most challenging road surface conditions, always offering outstanding traction. xDrive and Dynamic Stability Control (DSC) ensure that the BMW remains perfectly stable. Controlled via the DSC sensor system, xDrive flexibly and quickly distributes drive power between the axles in order to prevent oversteer or understeer, thereby ensuring outstanding directional stability. In critical road conditions, the DSC doesn't need to intervene as much. BMW xDrive combines all the advantages of an all-wheel drive system – traction, directional stability and driving safety – with classic BMW agility for even more driving pleasure.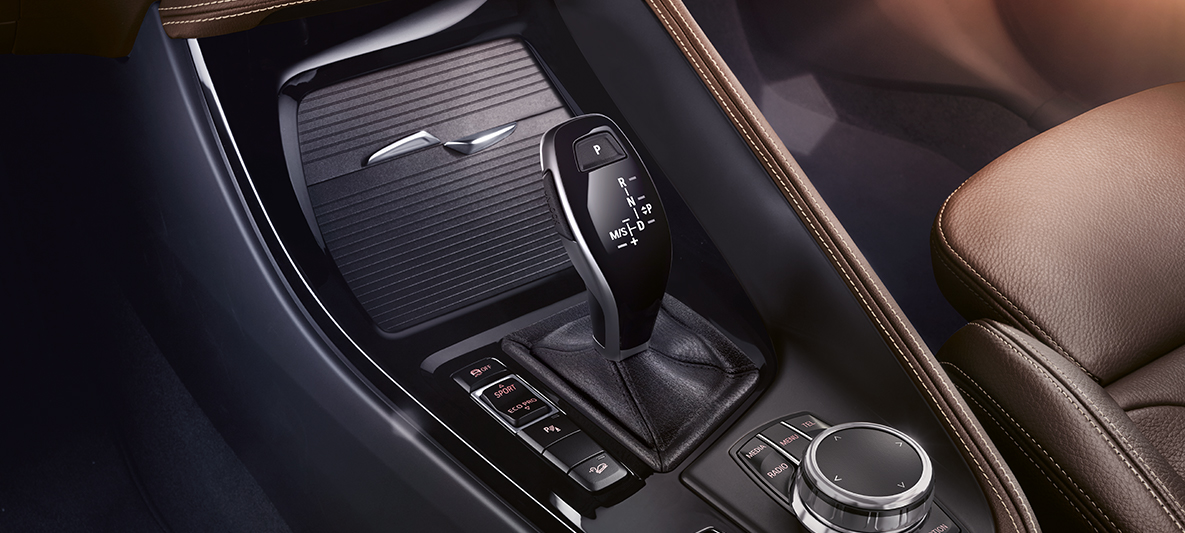 STEPTRONIC.
The Steptronic transmissions set standards in comfort, dynamics and efficiency. They are a key constituent of the BMW EfficientDynamics measures. The especially fine spacing of the gears permits optimum power build-up at all speeds. This reduces fuel consumption substantially while, at the same time, providing you with even more sportiness and dynamics.
8-speed Steptronic transmission

The 8-speed Steptronic transmission ensures smoother gear shifts and greater driving comfort, thanks to fast engine speed transitions and short shift times. It unites outstanding comfort with impressive dynamics and increased fuel efficiency.

8-speed Steptronic Sport transmission

The automatic 8-speed Steptronic Sport transmission adapts to suit individual driving styles. It ranges from comfortable cruising to very dynamic handling. In SPORT mode, the gear shifts are configured for maximum performance. Gears can be changed manually by using the gear lever or the gearshift paddles on the Sport leather steering wheel.

7-Speed Steptronic Sport transmission with double clutch

The automatic 7-speed Steptronic Sport transmission with dual clutch allows very sporty gear changes. In addition to the automatic gear selection, it is also possible to manually switch sporty. A shift point display gives appropriate recommendations, and the gears are changed by means of selector levers or paddles on the sports leather steering wheel. In automatic mode, the gear selection adapts to the individual driving style. The spectrum ranges from comfortable gliding to a very dynamic driving style.

DRIVING PLEASURE - WHEREVER YOU ARE.
Experience the driving dynamics of the BMW X1.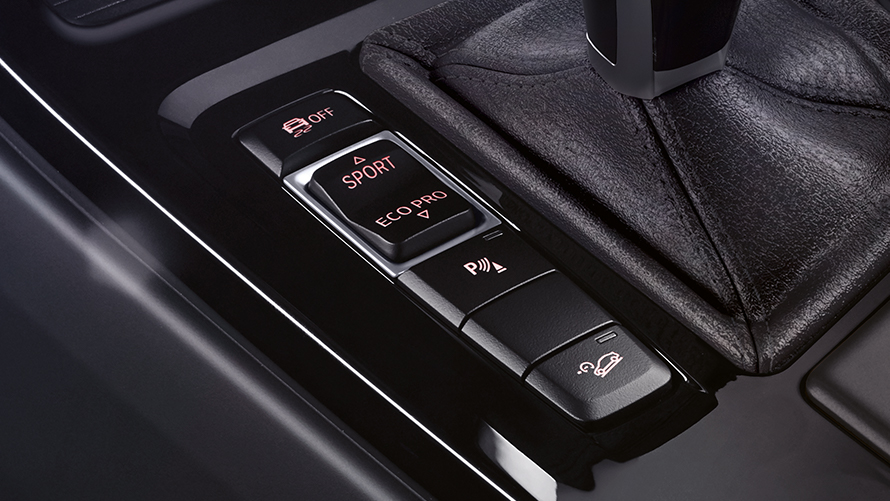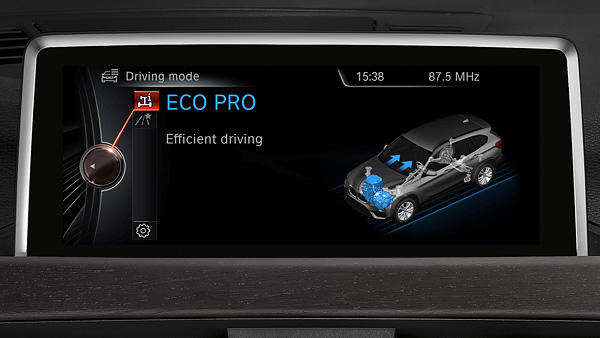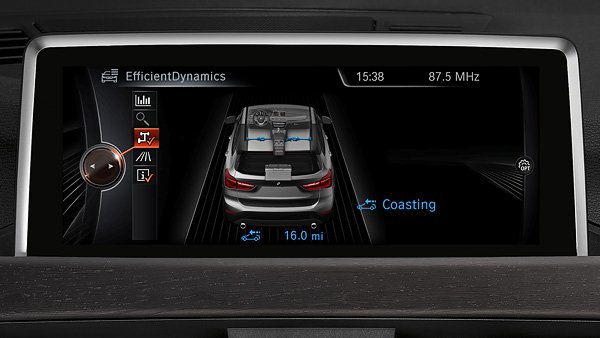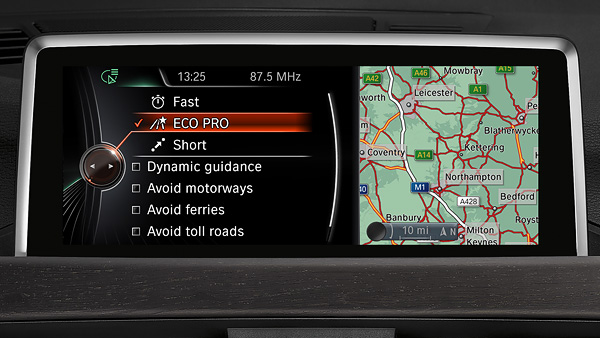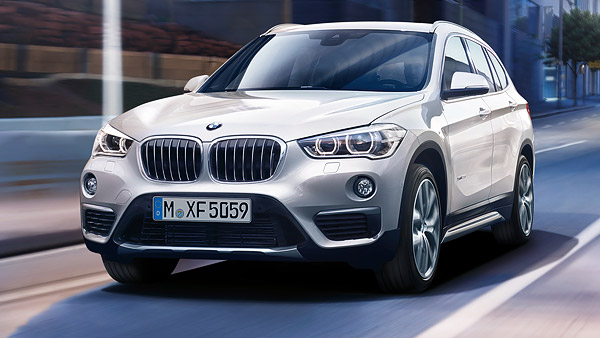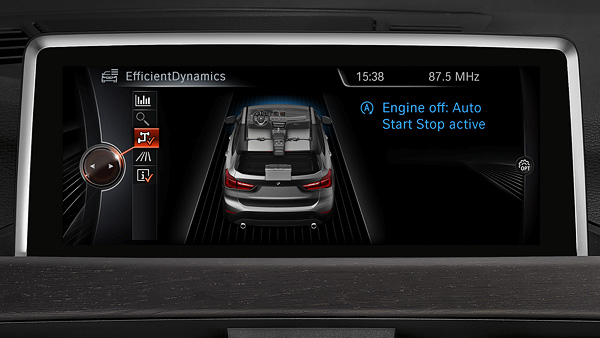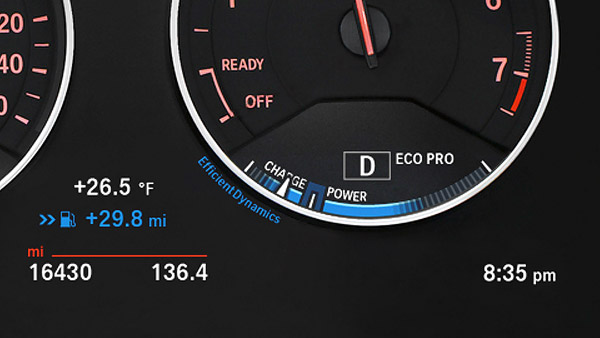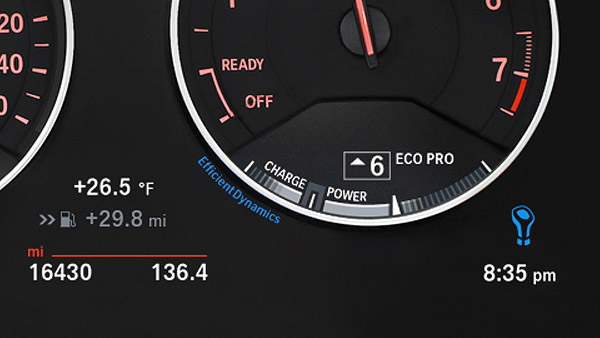 INTELLIGENT ENERGY MANAGEMENT.
Like every BMW, the BMW X1 also has BMW EfficientDynamics technologies such as the Automatic Start/Stop function, Brake Energy Regeneration and electromechanical power steering as standard features. All the technologies work together as intelligent energy management to provide the mobility of the future today.
Automatic Start/Stop function

The Automatic Start/Stop function switches off the engine when the vehicle comes to a temporary standstill (e.g. at traffic lights or in a traffic jam) to further reduce overall fuel consumption. When the driver presses down on the clutch (manual transmission) or takes their foot off the brake (Steptronic transmission), the engine automatically starts up again in a fraction of a second.

Brake Energy Regeneration

With Brake Energy Regeneration, the alternator generates electricity primarily when the driver brakes or takes their foot off the accelerator. Previously unused kinetic energy is transformed into electrical energy and fed into the battery. The alternator therefore no longer needs to run constantly, fuel consumption drops and the engine's full output is then available for the drive train when accelerating.

Electromechanical power steering

Unlike hydraulic systems, electromechanical power steering is only active when the driver actually steers. This means that less energy – and therefore less fuel – is consumed.

Optimum Shift Indicator

Perfectly timed gear shifts can significantly help save fuel, particularly in urban traffic and over long distances. Change gears at the right time, use less fuel – the engine's electronics system identifies the most efficient gear, based on road conditions and engine speed. An arrow lights up in the Info Display to show when it would be more efficient to shift into a higher or lower gear. The system also recognises quick acceleration, and will delay its recommendation accordingly until the engine speed has increased. Drivers using a Steptronic transmission in manual mode also receive relevant shifting suggestions. BMW internal comparative tests have shown that vehicles with the Optimum Shift Indicator use around four percent less fuel.
FUEL CONSUMPTION AND CO2 EMISSIONS.
1. Performance data as measured in the emission test done under controlled conditions of environment, driving cycle, fuel etc. as specified in Rule 115 of Central Motor Vehicle Rules, 1989.
2. Performance data measured in the test done under controlled conditions of environment, fuel, etc. as per Central Motor Vehicle Rules, 1989.
3. The models, equipment and possible vehicle configurations illustrated in this specification sheet may differ from vehicles supplied in the Indian market.
4. Some options may contain mandatory combinations with other options. Please check with your local Authorised BMW Dealer.
5. Terms and conditions apply. For further information please refer to the product brochure or contact your local Authorised BMW Dealer.
6. For detailed terms & conditions, scope of services (inclusions & exclusions) and coverage duration (in years) & mileage (in kilometers), please refer BSI brochure and/or contact your BMW authorized dealer.
Read more