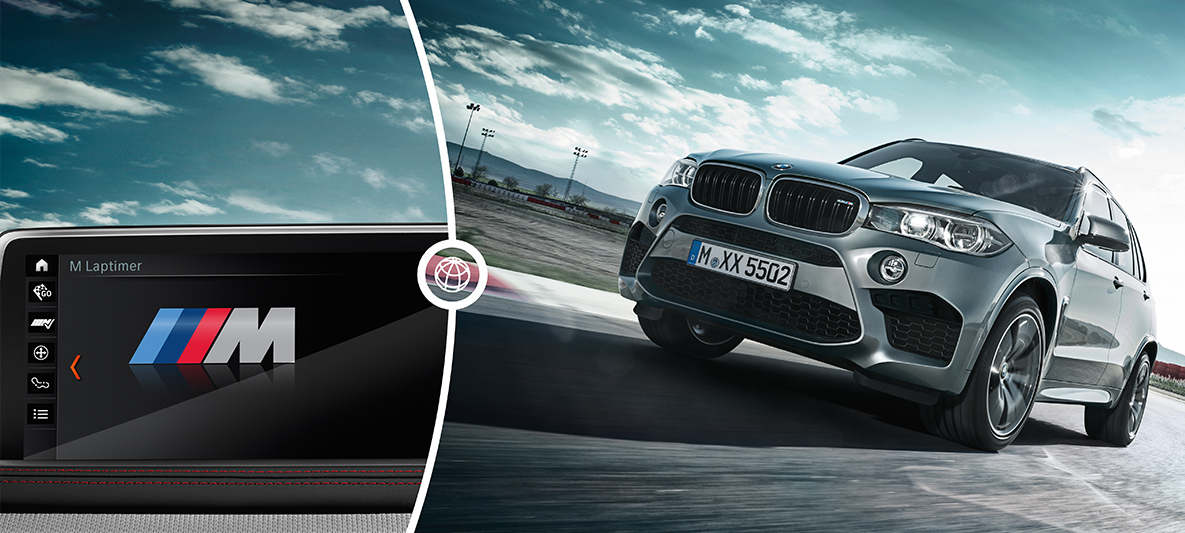 BMW M LAPTIMER APP.
With the BMW M Laptimer app, driving data from the racetrack can be accurately recorded, curve by curve, and then analysed with the aim of improving driving performance.
The app collects precise data from the BMW sensors and shows selected values in the Control Display. The system is operated via the iDrive Controller.
While it is recording, the BMW M Laptimer app shows the GPS position, speed, forward acceleration, lateral acceleration (G-force), lap times and acceleration up to a certain speed (e.g. from 0 to 100 km/h). Depending on the vehicle equipment and model year, factors measured may also include the accelerator position, steering angle, deceleration, rpms and gear, as well as fuel consumption.
The recorded data can be posted as snapshots to social networks, or saved and sent via email.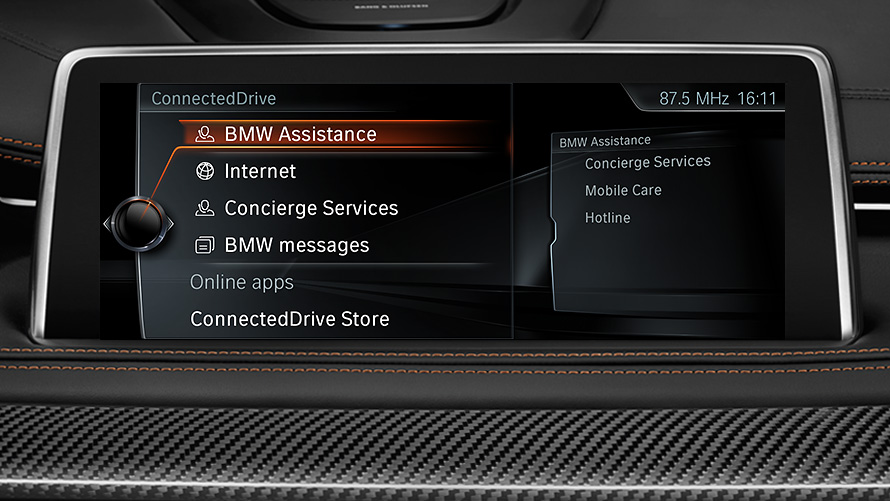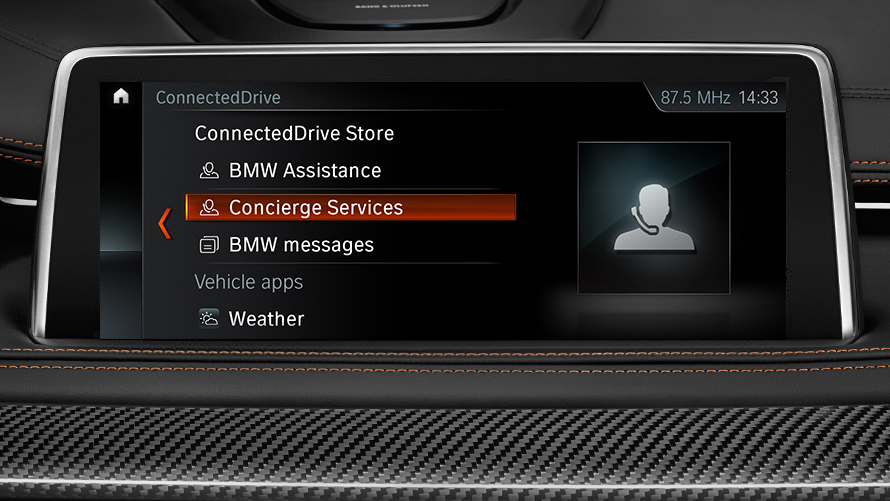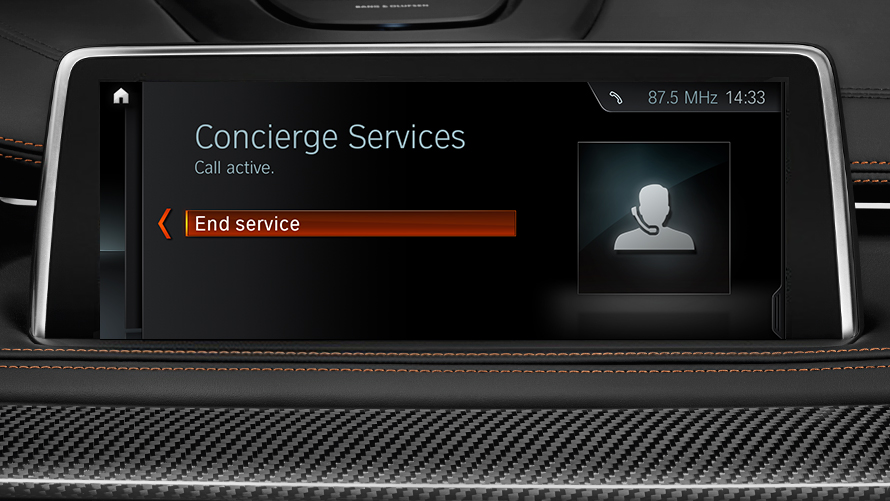 CONCIERGE SERVICES.
For anyone who has ever wanted to know what it is like to have their own personal butler, here is the chance: with Concierge Services from BMW ConnectedDrive.
At the push of a button the driver is connected with a BMW Call Centre agent who acts as their "personal assistant" on the road.
From a particular restaurant to the nearest cash dispenser or an emergency pharmacy – the BMW Call Centre agent is there to help and can even send information directly to the navigation system. Concierge Services operate independently of the driver's mobile phone and are available in their home country and abroad, around-the-clock, seven days a week and at no extra cost.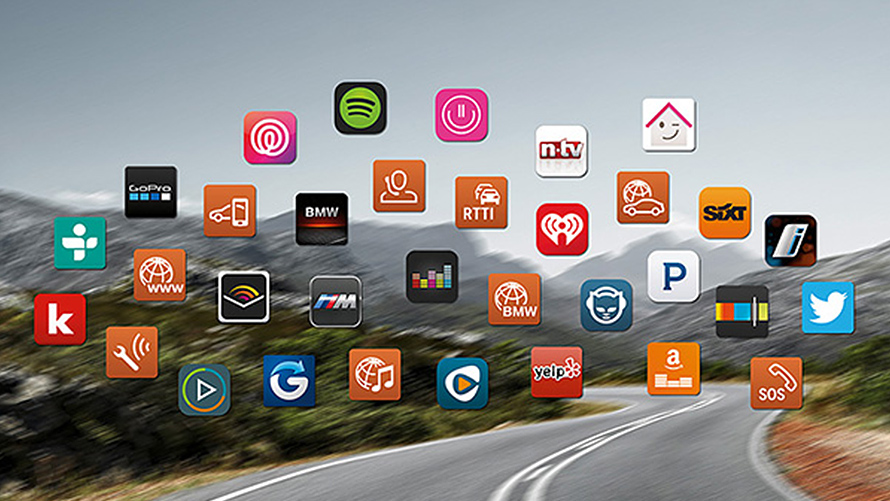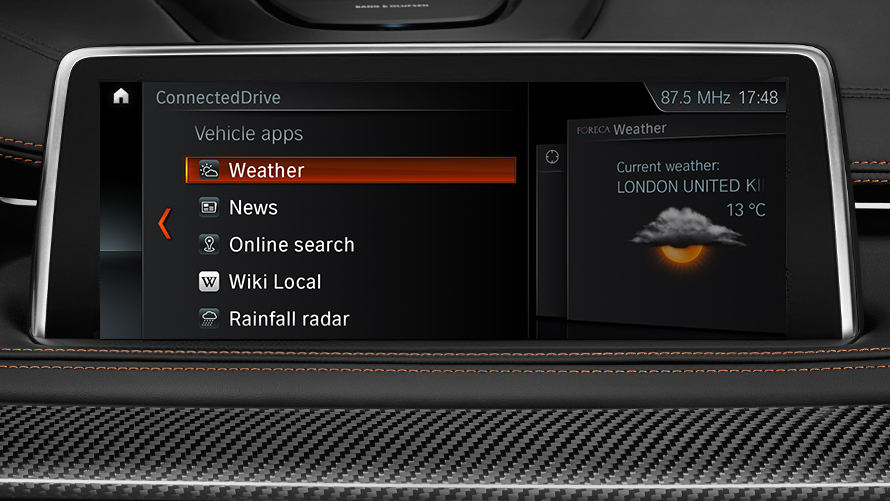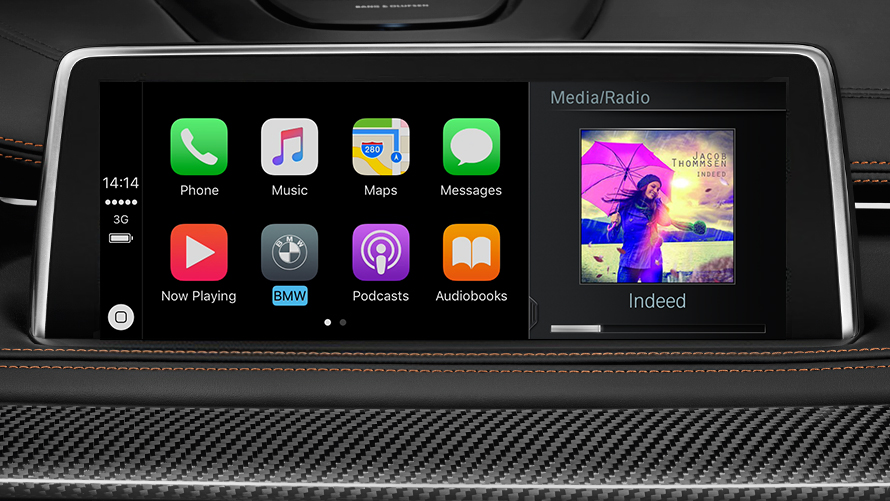 CONNECTED DRIVE SERVICES.
The equipment option ConnectedDrive Services forms the basis for the BMW ConnectedDrive functions, which provide the driver with a wide range of information, entertainment and service features while on the road.
These include BMW Online, which provides access to current, localised information such as weather, news, an online search powered by GoogleTM and also office functions. In the Applications menu, it is also possible to assemble an individualised array of services such as webcams, fuel price information, parking information, as well as travel and hotel guides.
Convenient, secure and unlimited access to selected smartphone apps is also included. ConnectedDrive Services also provides access to the BMW ConnectedDrive Store, in which services and apps can be ordered and extended any time and anywhere to suit the user's individual requirements. The equipment option ConnectedDrive Services offers all this and more, making every trip in a BMW a real experience.
You can now find the full variety of our services and apps online in the BMW ConnectedDrive Store in the customer portal "My BMW ConnectedDrive". Book services that are available individually for your vehicle, for example Online Entertainment, practical Concierge Services or, with Real Time Traffic Information, your personal traffic scout. You will also find many further features and functions such as BMW Online, Internet, Remote Services as well as all BMW Apps ready applications such as Napster, Audible or Deezer.
When and for how long you would like to use the BMW ConnectedDrive services and apps is up to you: you can select the duration of each service, with options ranging from one month to up to three years.