M TWINPOWER TURBO 8-CYLINDER PETROL ENGINE.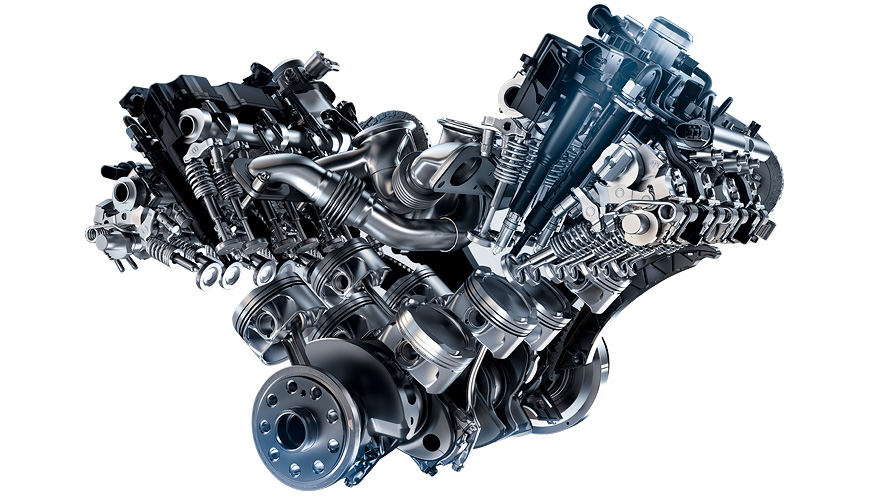 M TWINPOWER TURBO 8-CYLINDER PETROL ENGINE.
Two high-rev TwinScroll turbochargers. Tested on racetracks and with a cooling system with four circuits and ten radiators to keep thermal stress under control.
A cross-bank exhaust manifold for perfect exhaust gas flow, optimum power development and lightning-quick responsiveness. This powerplant is simply awesome. With its massive torque of up to 750 Nm, the 4.4 litre, 575 hp M TwinPower Turbo 8-cylinder petrol engine powers the BMW X6 M forward with the minimum of effort. And accelerates the vehicle from 0 to 100 km/h in just 4.2 seconds. Despite this top performance, fuel consumption and CO2 emissions remain moderate: Thanks to a wide range of BMW EfficientDynamics technologies, the combined values are 9 km/l and 258 g/km respectively.