A PIONEER. WITH THE WHOLE WORLD ON BOARD.
BMW ConnectedDrive Apps in the BMW 7 Series.
Communication, information and entertainment – BMW ConnectedDrive Apps gives you a whole new experience of mobility. With Apps from BMW ConnectedDrive, you can further increase the feel-good factor.
Read more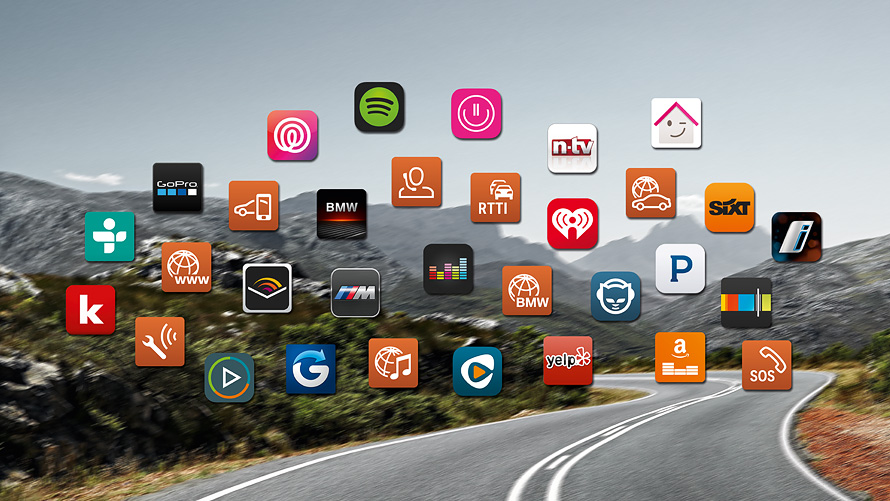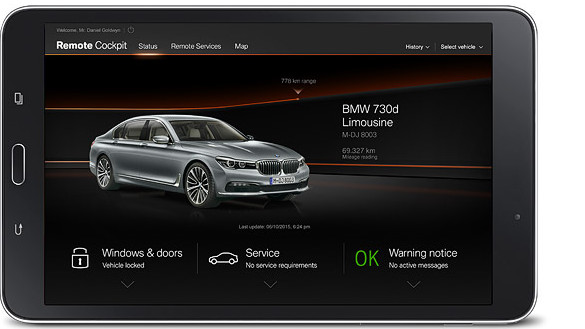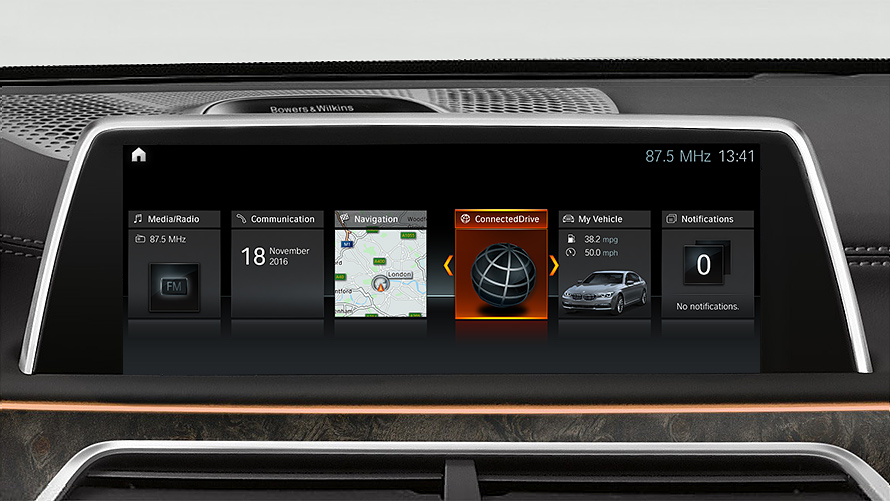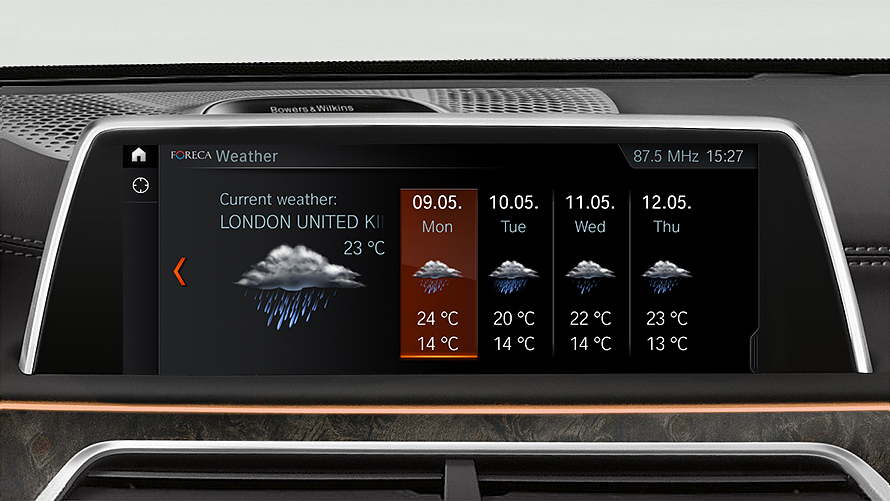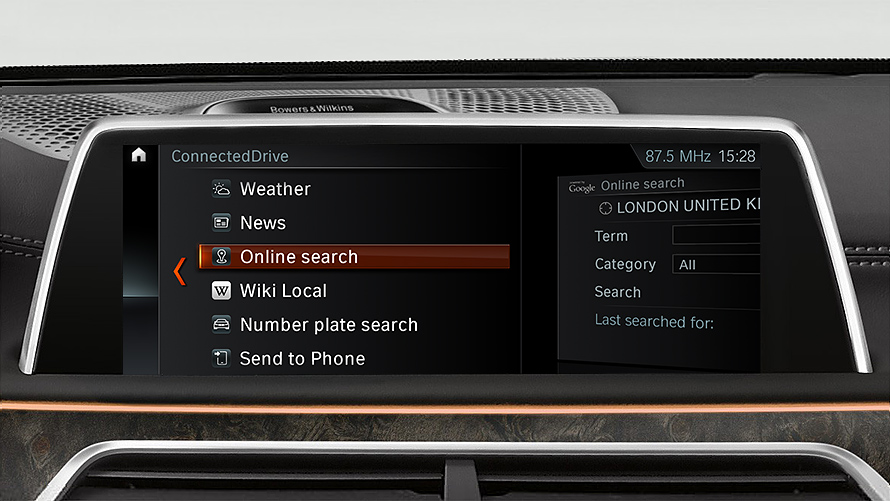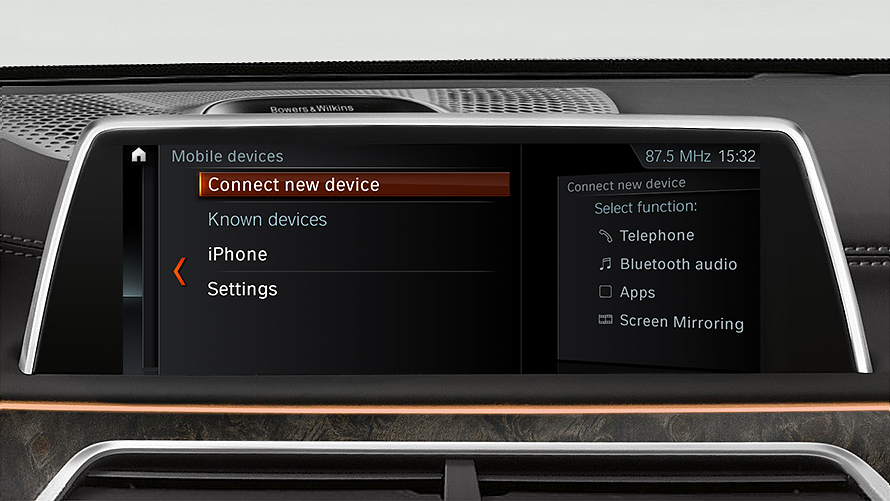 Apps

The Apps equipment feature is a platform enabling convenient use of selected smartphone apps in BMW vehicles. To make a variety of apps available for their customers, BMW not only develops its own apps, such as BMW ConnectedDrive App and the BMW M laptimer, but also works closely with partners like TuneIn, GoPro, Deezer and Audible so that those apps can also be used safely inside the car.
Simply attach a compatible smartphone to the vehicle via the Snap-in adapter or a smartphone USB cable, or wirelessly. All of the app's functions can then be conveniently operated via the iDrive Controller. The selection of apps available for use in the car is constantly expanding thanks to close partnerships between BMW and a variety of different suppliers.
For further information see www.bmw.com/apps.