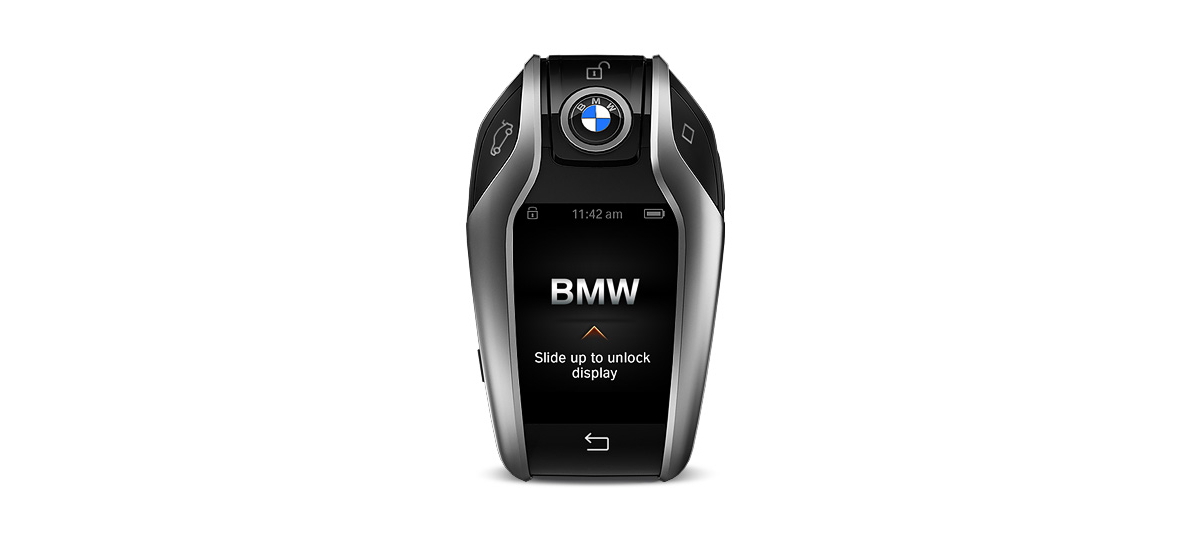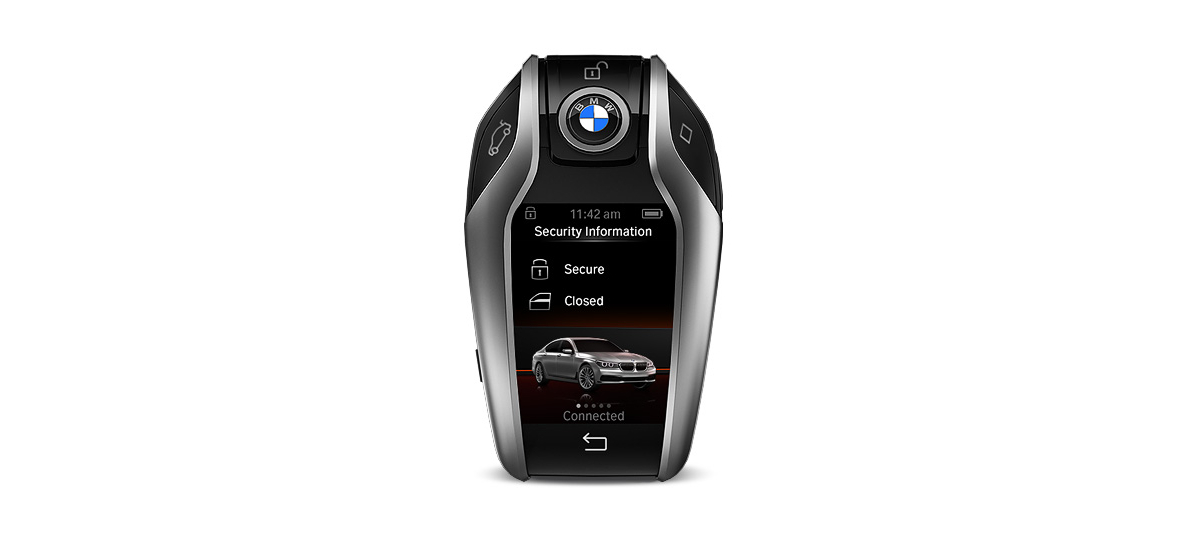 BMW DISPLAY KEY.
The BMW display key shows various information about the vehicle's status and allows selected functions to be controlled via the integrated touch display.
The time can be displayed, along with remaining fuel and current range, service notifications, as well as the current status of the central locking system, the windows and the glass roof.
The BMW display key can be charged wirelessly, or with the included USB cable.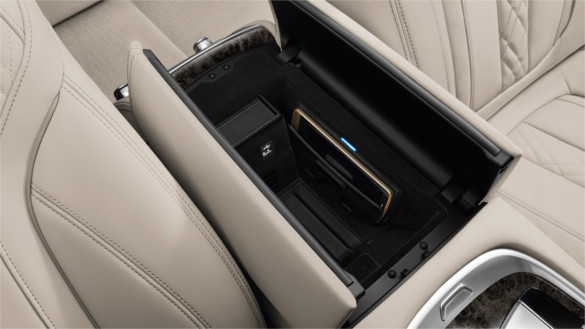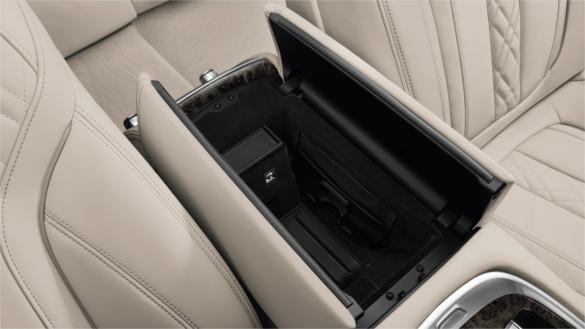 TELEPHONY WITH WIRELESS CHARGING.
Telephony with wireless charging incorporates a wireless charging dock and an integrated warning system in case the phone is forgotten. In addition, two fully functional USB ports are available, each with up to two amperes of charge current for quickly charging mobile devices.
The roof aerial ensures that mobile reception is at least as good as it is outside of the vehicle. A second microphone with an additional volume control ensures optimum comprehensibility when using the hands-free function, even from the front passenger seat.
Two mobile phones and a mobile audio player can be connected simultaneously via Bluetooth. The telephony package includes Bluetooth Office with access to the calendar, SMS and email functions for compatible smartphones. Furthermore, a wireless NFC interface enables mobile phones to be connected to the vehicle quickly and easily.
ADAPTIVE MODE.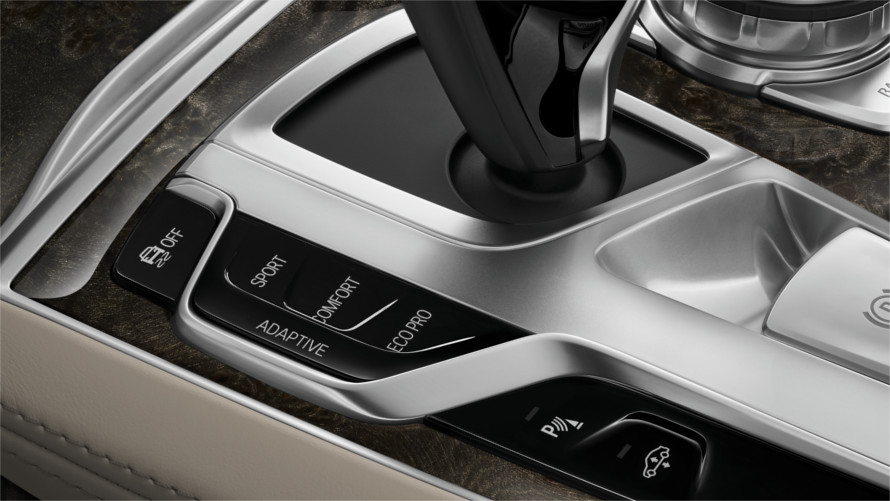 ADAPTIVE MODE.
Adaptive Mode is an intelligent and interactive function in Driving Experience Control. In addition to Adaptive Mode, the driver can also select the SPORT, COMFORT or ECO PRO modes.
The Adaptive Mode influences the Dynamic Damper Control, the steering and Steptronic transmission and continually adapts the settings to suit the current driving situation and in accordance with the selected driving mode (COMFORT/SPORT).
When in Adaptive Mode, the system takes account of numerous indicators such as kickdown, steering wheel movements and cruise control, along with the driver's individual style of driving. Furthermore, the system also relies on interaction with real-time navigation to adjust the suspension control in preparation for bends, intersections or different road conditions.